Read more about this program on the school's website
Program Description
Double Major with Communication!
The Department of English at Bar-Ilan University offers the broadest program in Israel, exceeding all other similar programs in a variety of areas.
The B.A. Program in Literature provides students with a solid foundation in the history and development of English and American literature, while also giving students the tools to develop high-level analytical skills, critical thinking, argumentation, and self-expression.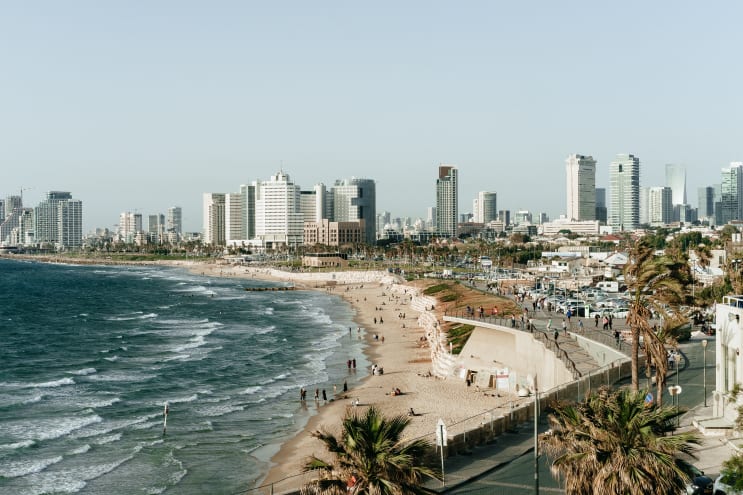 Adam Jang / Unsplash
Read Between The Lines
English majors are given the resources to help them hone their ability to think critically and write at an academic level, some of the most important skills employers consider.
Equipment For Living
Literature explores classical and contemporary poetry, fiction, and prose to understand how history shapes and is shaped by artists who use language as their medium. Literary theory asks psychological and philosophical questions about how we come to know the world and ourselves through texts and symbolic communication. It is, as the critic Kenneth Burke said, the "Equipment for Living".
More Than A Good Read
Studying English Literature isn't just for people who love getting lost in a good book. English is the lingua franca of the Western world, and permeates all industries, meaning, no matter one's desired field of work, this degree is an invaluable resource.
Yoav Aziz / Unsplash
Program Overview
Program Type: Major (28 Credits)
Program Length: 3 Years
Language of Instruction: English
Admission Requirements:

SAT: 1100
Psychometric: 550
3.5 High School GPA

Application Deadline: Rolling admissions
How To Apply
1. Submit The Application
Log in to the BIUInternational Online Applicant Portal, and fill out your application form.
You are required to pay a non-refundable, ₪ 400 application fee each time you apply.
2. Send Transcripts & Diplomas
Applicants must send in official copies of their transcripts and their high school diploma/ matriculation certificate. Students in their final year of studies may send in a partial transcript, and be accepted pending receipt of their final transcript and diploma.
While the decision process may be expedited by uploading digital copies of the required documents in the Applicant Portal, original copies must be mailed to our office directly.
3. Send Test Scores
Scores from SAT, ACT, or Psychometric, are required for admission and must be sent directly from the testing agency. Students who have taken the same exam multiple times will have only their best scores considered.
4. Upload ID & Passport Photo
Applicants must upload or email a photocopy of the first page of their Passport or Teudat Zehut, and a recent, 2″x2″, passport-sized photo of themselves.
Supplementary Documentation
Depending on your academic history and status, you may be required to send in the following additional information.
TOEFL Scores
Students who studied in a non-English-speaking secondary school are required to score a 134 on the English section of the Psychometric or submit the equivalent TOEFL score.
College Transcripts
Applicants who have participated in a post-high school academic program (Yeshiva, Seminary, Gap Year, Mechina, College), should transmit a copy of these transcripts.
High School Enrollment
Applicants who are still enrolled in High School / Secondary School should have their school submit a letter certifying this fact.
Last updated Apr 2020
About the School
Bar-Ilan University, founded in 1955, was one of the first comprehensive research universities to be established in Israel. From 70 students to 17,000, its milestone achievements in the sciences and ... Read More
Bar-Ilan University, founded in 1955, was one of the first comprehensive research universities to be established in Israel. From 70 students to 17,000, its milestone achievements in the sciences and humanities have made an indelible imprint on the landscape of the nation. The university has 8 faculties: Jewish Studies, Medicine, Engineering, Law, Life Science, Exact Sciences, Social Sciences, and Humanities. These faculties are active partners in national science and technology initiatives.
Read less