Read more about this program on the institution's website
Program Description

A degree in education offers exciting opportunities. A degree in education at Wartburg offers outstanding classroom experiences. You can use your talents and abilities to become an effective and reflective teacher in a life of professional service and leadership. You will find job opportunities in education at any level, from pre-kindergarten through 12th grade.
By majoring in education, you can work with children in diverse classroom settings, share your interest in a content area, and impact the future. You can explore children's literature, literacy, reading, curriculum, educational psychology, early childhood education, human relations, multicultural studies, teaching strategies and methods, educational technology, field placements, and special education.
If you are interested in secondary teaching certification or another emphasis, your primary faculty adviser will be from your major area. An education professor will serve as your secondary adviser.

Wartburg College is one of two colleges in Iowa to be nationally recognized by the National Council for Accreditation of Teacher Education for its elementary-education program and physical education program.
Time in the Classroom
Wartburg education majors go into school classrooms during their first year, spending a minimum of 25 hours in teaching activities. Before graduation, you will be required to complete a 25-hour experience in a cultural setting significantly different from your own.

The Curriculum Library
Contains more than 6,000 textbooks, children's books, and other resources, for education majors, is housed in the Vogel Library.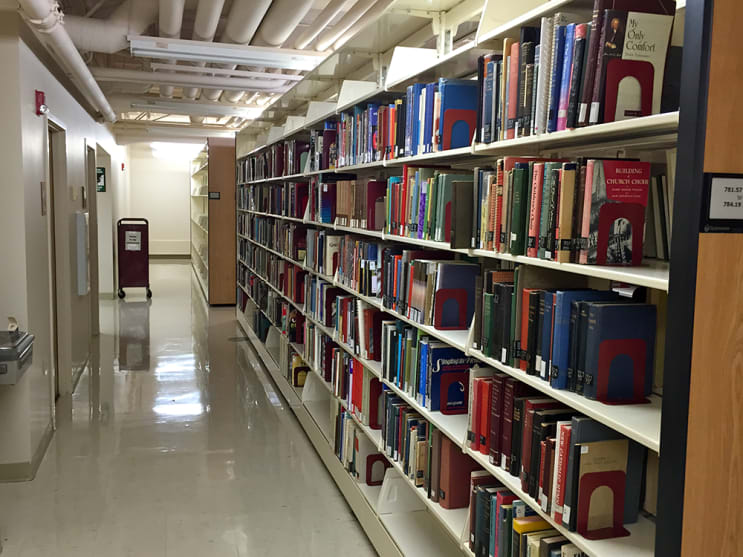 Alumni Outcomes
Wartburg graduates find satisfying jobs and are admitted into top graduate and professional schools. Wartburg alumni can be found in all 50 U.S. states and over 70 foreign countries. Below is only a sample of the types of positions Wartburg graduates from the Education Department have had in the past. A sample of Alumni Positions from the Past Five Years:
Language Arts Teacher, Central City Community Schools, Central City
Teacher, Linn-Mar Community School District, Marion
Teacher, North Slope Borough School District, Barrow, Alaska
Teacher, Verrado Elementary School, Buckey, Ariz.
Special Education Teacher, Northfield Public Schools, Northfield, Minn.
Resource Teacher, Cedar Falls Community School District, Cedar Falls

A sample of Alumni Positions from the Past 15 Years:
Teacher, Logan Middle School, Waterloo
Social Worker, Early Intervention Services, Golden, Colo.
Special Education Coordinator, Edina High School, Edina, Minn.
Teacher, Fort Dodge Community School District, Fort Dodge
Principal, Maple River High School, Mapleton, Minn.
Senior Project Manager, GMAC Insurance, Waterloo
Mathematics Teacher, Glarion-Goldfield School District, Clarion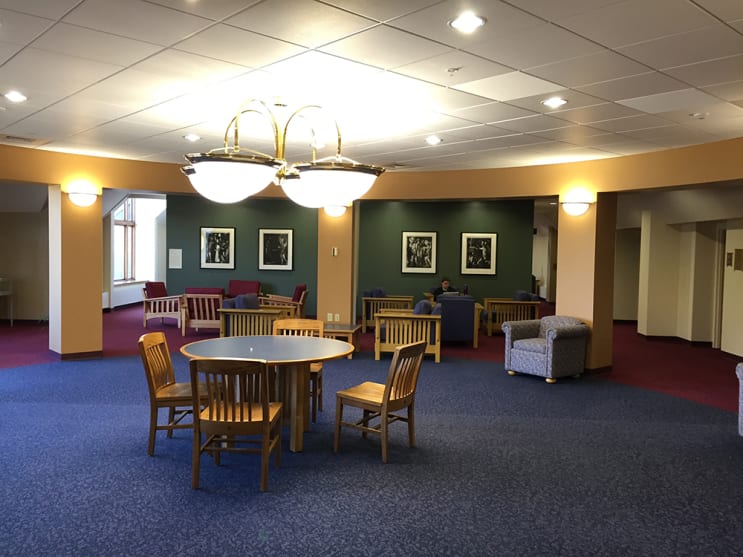 Elementary Education Requirements
21-21½ course credits, plus one or more endorsements.
COM 112 Oral Communication
ED 100 Foundations of American Education plus
ED 181 Field Experience: Foundations of American Education
ED 210 Children's Literature
ED 212 Human Relations
ED 215 Psychology of the Exceptional Child
ED 221 Teaching Elementary Social Studies
ED 224 Teaching Physical Education, Health, and Fitness in the Elementary School
ED 225 Teaching Art and Music in the Elementary School
ED 315 Educational Psychology plus
ED 383 Field Experience: Educational Psychology
ED 320 Teaching Language Arts
ED 321 Reading in the Elementary School plus
ED 385 Field Experience: Elementary School Reading
ED 480 Student Teaching: Special Education and/or
ED 482 Elementary Student Teaching and Capstone Seminar and/or
ED 484 Prekindergarten and Kindergarten Student Teaching and Capstone Seminar and/or
ED 488 Middle School Student Teaching
EN 112 Intermediate Composition
MA 110 Structures of Mathematics I
MA 111 Structures of Mathematics II
MA 312 Teaching Elementary School Mathematics
PSY 101 Introduction to Psychology
PSY 210 Child Development or
PSY 225 Life Span Human Development
SCI 385 Elementary Science Methods
One course from
HI 109 American History to 1877
HI 110 American History Since 1877
HI 150 20th-Century Non-Western History and Geography (recommended)

Robert & Sally Vogel Library
The Vogel Library serves the campus community with a collection of more than 160,000 volumes, more than 700 current journals and newspapers, audiovisual materials, and CD-ROMs. Many of these items can be delivered to students' rooms.
Last updated Dec 2020
About the School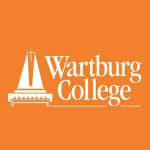 The liberal arts education you will receive at Wartburg allows you to not only gain the skills required from your chosen field of study, but also the critical thinking skills required to explore the e ... Read More
The liberal arts education you will receive at Wartburg allows you to not only gain the skills required from your chosen field of study, but also the critical thinking skills required to explore the ethics of decision-making and community engagement, effective communication, cultural competence, and collaboration.
Read less