Program Description
Inspired by a "learning by doing" philosophy, the Three-year BA in Design alternates and integrates theoretical studies with experiential workshops. During the program, students are challenged by progressively more demanding tests and exercises as they hone their conceptual and technical skills. This accelerates their education and experience and exposes them to the many roles for designers today. After exploring basic concepts and techniques, students learn to observe the multitude of contemporary forms of design and apply them in their work.
The program aims to stimulate sensitivity and passion for the world of objects, understood as cultural artifacts that reflect and shape human life. It explores space as an environment, examining its interactions with objects and its function as a stage for individual and collective rituals.
The BA in Design degree is recognized by the Italian Ministry of Education, Universities, and Research (MIUR) as a Bachelor of Arts degree (180 CFs).
Specializations
product design
interior design
First Year
Among the subjects:
History of Modern Art, Project Methodology, Project Culture I, History of Design I, Design I, Technology of Materials I
Second Year
Among the subjects:
Design II, Digital Modeling Techniques, Project Culture II, History of Design II, Design III, Multimedia Design - Rhino, Multimedia Languages, Introduction to Cultural Marketing, Interactive Systems
Third Year
Among the subjects:
Cultural Anthropology, Technology of Materials II, Design IV, Interaction Design, Light Design, Urban Design, Design System
Study Abroad Opportunities
Through exchange programs, NABA's International Office encourages and supports students wishing to study abroad.
The office promotes educational experiences at numerous prestigious international partner universities worldwide. Thanks to this vast international network, students at NABA are able to spend periods of study abroad, enriching their educational curriculum and laying the groundwork for increasingly international future careers.
International study opportunities are mainly provided as part of the Erasmus+ project promoted by the European Commission, the International Exchange Program for destinations outside of Europe, the Semester Abroad Program at the Galileo Global Education and short summer courses.
NABA counts more than 50 cooperation agreements with European academies and universities through the Erasmus+ Programme; the Academy also counts more than 20 international cooperation agreements with several universities outside Europe.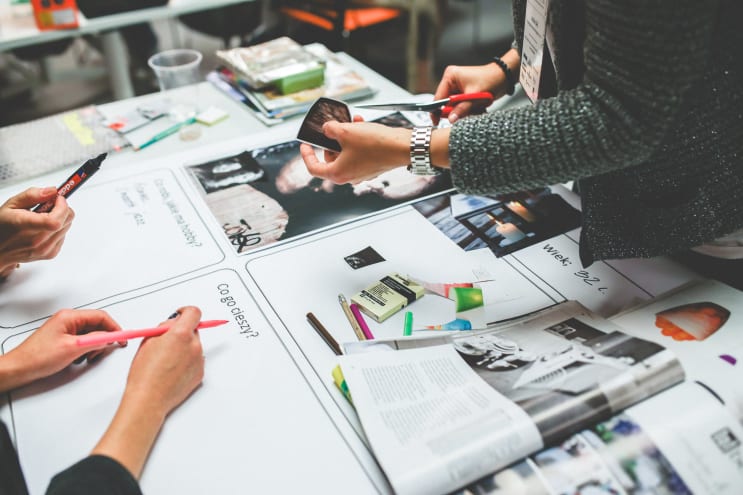 Kaboompics / Pexels
Professional and Educational Perspectives
Graduates of the BA in Design will have the theoretical, technical, and design practical skills to launch a career as:
Designer
Interior designer
Furniture designer
Temporary events and/or installations designer
Service designer
Graduates may also choose to study at the master and doctorate levels in the fields of design, interior design, and interior architecture. At NABA, they can earn their Master of Arts in:
Interior Design
Product Design
Job Placement
NABA's Career Service helps students and graduates identify and apply for internships and staff positions with prospective employers. 89% of NABA graduates find employment during the first year after graduation (data certified by Ipsos Observer regarding 2015 NABA graduates). Students also receive advice and assistance in drafting their résumés, writing job search letters, and organizing their professional portfolios.
Internships
NABA has developed strong relationships with leading companies that provide internships for NABA students, including: Armani Hotel, Giulio Iacchetti, Studio Bestenheider, Vittorio Martini 1866, Giochi Preziosi, Intégral Ruedi Baur et Associés, the Swatch Group, Giorgio Armani, Pininfarina Extra, Tagua, Azimut-Benetti, Bonetto Design International, Alta Design & Engineering, AAAHHHAAA, Forchets, Studio di architettura Amedeo Guidobono Cavalchini, Aldo Cibic – Cibicworkshop, Progetto CMR Engineering, Integrated Services S.r.l., Abad Architetti S.r.l., Festina Italia, Zanotta, Luxottica, Studio Italo Rota & Partners, Giugiaro Architettura, Rintala Eggertsson Architects, Luceplan, IKEA Italia Retail, 3M Italia, Yellow Office, Studio Lissoni Associati, Studio Barreca & Lavarra, Uragano Studio, Veneta Cucine, Dado Arredamenti.
Companies
The BA in Design cooperates or has cooperated with: Abitare, Momo Design, ENI, Vinavil, Jannelli e Volpi, Material ConneXion, Industreal, the Swatch Group, Giorgio Armani, Pininfarina Extra, and Giochi Preziosi.
Last updated Feb 2020
About the School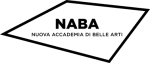 NABA, Nuova Accademia di Belle Arti, is an internationally renowned art and design academy. Founded in 1980, NABA is the largest private art academy in Italy. It offers bachelor's and master's degree ... Read More
NABA, Nuova Accademia di Belle Arti, is an internationally renowned art and design academy. Founded in 1980, NABA is the largest private art academy in Italy. It offers bachelor's and master's degree programs in Italian and in English that are accredited by the Italian Ministry of Education, University and Research (MIUR).
Read less