BA in Criminal Justice and Criminology
Home ›
BA ›
BA in Criminal Justice and Criminology
Read more about this program on the school's website
Program Description
Drawing on the world-leading research of the Centre for Criminal Justice Studies, this course will give you an advanced understanding of crime and its control.
You'll explore the complex questions around why crime happens, how offenders should be dealt with and how crime can be prevented. You will examine the individual, social, legal and political forces that shape both crime and how it is controlled. In addition, you'll study the workings of criminal justice agencies like the police, courts, prisons and probation as well as the private companies and voluntary groups who have increasing roles in offender management and crime prevention.
Core modules will give you a firm grounding in the substantive, methodological and theoretical components of criminology as well as related aspects of the disciplines of law, sociology and psychology. You will gain both the subject knowledge and research skills needed to understand and contribute to wider knowledge of crime and criminal justice. From youth justice to war crimes, crime history to cutting-edge technological crimes, the range of optional modules on offer allows you to focus on topics that suit your interests and career ambitions.
Quantitative Research Methods (QRM) pathway
At the end of Year 2, you'll have the opportunity to apply for a place on our BA Criminal Justice and Criminology with Quantitative Research Methods pathway. This pathway will help you develop advanced analytical skills, which are in high demand across the public, private, and third sectors. You will learn statistical analysis techniques and their application to real data (e.g. survey data, countries' statistical data) using statistical software. You will also write a dissertation in which you will analyse quantitative data to examine questions about criminal justice or criminology.
You are not required to have done Mathematics at A level, this pathway is open to all students as long as you have attained an overall 2:1 in your second year, and a 2:1 in the Researching Crime and Criminal Justice module.
Course content
Year one lays the foundations of your degree. You'll explore crucial issues around how crime is defined, how it is measured and how key social issues, such as inequality, impact upon it. You'll be introduced to the study of criminal law, sociology and forensic psychology. You'll develop the academic and research skills needed to study criminal justice at the undergraduate level.
Year two allows you to consolidate and extend what you have learned. You'll build your understanding of criminological theory and, through learning about research methods, you will also gain valuable research skills and experiences. To give you a different perspective on criminal justice, further compulsory modules will examine crime prevention and crime science, as well as evolving issues of transnational and international crime. Optional modules will allow you to explore a wide range of related topics in the social sciences, from youth crime to race and ethnicity studies.
In year three, the core modules will give you in-depth knowledge of policing institutions and operations in the UK, in addition to penology – the study of how offenders are punished. You'll also choose from further optional modules, exploring diverse topics including criminal history, mass atrocities, technology and crime, and sex work. In addition, the year culminates with your dissertation – an independent research project on a topic of your choice, which allows you to demonstrate your knowledge and skills.
Course structure
The list shown below represents typical modules/components studied and may change from time to time.
Modules
Year 1
Compulsory modules
Introduction to Criminal Justice
Criminal Justice Study Skills
Understanding Crime
Introduction to Criminal Law
Crime, Inequality and Social Issues
Forensic Psychology
Sociology of Modern Societies
Year 2
Compulsory modules
Criminology: Theories and Concepts
Transnational and Comparative Criminology
Crime Prevention and Crime Science
Researching Crime and Criminal Justice (for undergraduates)
Optional modules (selection of typical options shown below)
Controversies in Drug and Alcohol Policy
International Human Rights Law
International Law
Youth Crime and Justice
Disability Studies: An Introduction
The Sociology of Gender
Crime, Race and Ethnicity
Urban Disorders, Social Divisions and Social Control
Discovery modules
You may study up to 20 credits of discovery modules.
Year 3
Compulsory modules
Long Dissertation (Criminal Justice and Criminology)
Penology
Policing
Optional modules (selection of typical options shown below)
Cyberlaw: Law and the Regulation of the Information Society
Disability Law
Gender and the Law
Law and the Environment I: Pollution Control
Crime, Law and Social Change: Crime and Criminal Justice in Historical Perspective
Technology, Crime and Justice
Media Law
Mass Atrocities and Criminal Justice
Global Terrorism and Violence
Protest and Social Movements
Discovery modules
You may study up to 20 credits of discovery modules.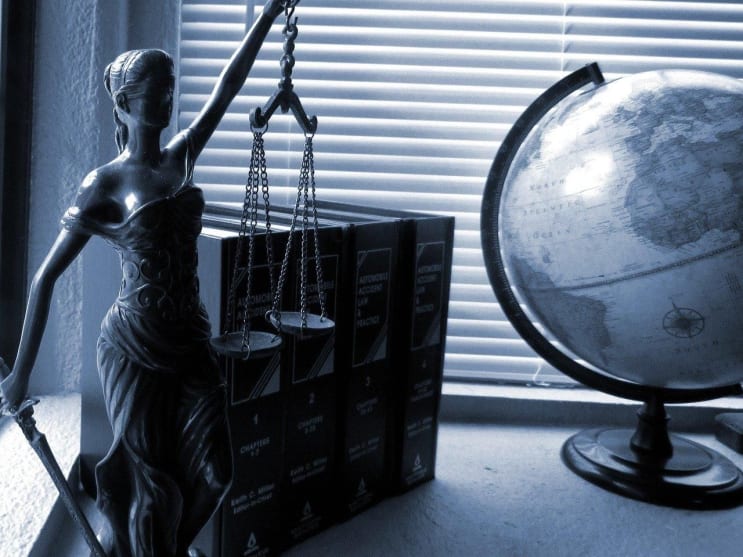 jessica45 / Pixabay
Broadening your academic horizons
At Leeds we want you to benefit from the depth and breadth of the University's expertise, to prepare you for success in an ever-changing and challenging world. This course gives you the opportunity to broaden your learning by studying discovery modules.
Learning and teaching
We use a wide range of learning and teaching methods, including seminars and workshops where you can discuss in greater depth the topics introduced in traditional lectures. There will also be chances to hear guest speakers from local criminal institutions and visit criminal justice agencies.
However, independent learning is the basis of the course and you will spend much of your time reading around and researching the topics covered in your modules. We help you to develop academic skills throughout the course, and the University Library has extensive collections on Criminal Justice and Criminology that form a fantastic resource for your work.
Assessment
Modules are assessed using various methods including exams, coursework, group presentations and research-based activities. In your final year, you'll also submit a 12,000-word dissertation.
Entry requirements
A-level: AAB excluding General Studies and Critical Thinking.
Two of your A-levels must be in traditional academic subjects.
If your choice of A-level subjects has been constrained by factors outside your control (such as if your school or college did not offer certain subjects), please contact the Undergraduate Admissions Office to discuss your application.
When an applicant is taking the Extended Project Qualification (EPQ) this can be considered alongside A-levels and may attract an alternative offer in addition to the standard offer. If you are taking A-levels, this would be ABB at A-level including grade A in the EPQ.
GCSE: grade B or above in English Language, or an appropriate English language qualification.
Alternative entry
We're committed to identifying the best possible applicants, regardless of personal circumstances or background.
Access to Leeds is an alternative admissions scheme which accepts applications from individuals who might be from low-income households, in the first generation of their immediate family to apply to higher education, or have had their studies disrupted.
English language requirements
IELTS 6.5 overall, with no less than 6.0 in any component.
Career opportunities
This flexible degree will equip you with valuable subject knowledge and a wide range of transferable skills. It lends itself to careers in criminal justice, such as the police, prison or probation services, or as researchers in this area. Many of our graduates pursue postgraduate study in related fields.
We also see students pursue a wide range of careers, from the Civil Service to the media.
As a student in the School of Law we will provide you with a host of opportunities to help boost your career prospects; from developing skills in negotiating, hearing from prospective employers at specialist talks or career fairs or taking part in career mentoring. The support you will receive at the School of Law will help you kickstart your career, whether in criminal justice or another field.
Careers support
We encourage you to prepare for your career from day one. That's one of the reasons Leeds graduates are so sought after by employers.
Leeds for Life is our unique approach to helping you make the most of University by supporting your academic and personal development.
The Careers Centre and staff in your faculty provide a range of help and advice to help you plan your career and make well-informed decisions along the way, even after you graduate.
Last updated Feb 2020
About the School

Our wide range of research-informed courses encompass undergraduate, taught postgraduate and research degree programmes, as well as online and professional development courses.
Our wide range of research-informed courses encompass undergraduate, taught postgraduate and research degree programmes, as well as online and professional development courses.
Read less