Program Description
The BA in Creative Technologies (New Technologies for Applied Arts), alongside the BA in Media Design and Multimedia Arts and the new MA in New Technologies for Arts, completes the Academy's educational offerings in the multimedia arts sector from 2017.
The program aims to introduce students to the world of new technologies through the design of linear and non-linear audiovisuals. 3D modeling and animation, the development of video games and projects in VR and MR, as well as the creation of special effects for short films, commercials, and installations, are investigated from both a theoretical point of view and as practical workshops.
The BA aims to guide students in the three majors proposed: Motion Graphics and VFX, 3D Design and Game Development. During the educational path, students will gain an insight into the common features of these subjects and will then specialize in one of them. Following the "learning by doing" approach, the program accompanies students along a knowledge-gaining path that is increasingly more specific to the subject, teaching them to analyze the most significant scenarios of contemporary multimedia and digital production.
Students will also create a personal project employing appropriate methodology to facilitate their effective introduction to the professional world.
After completing the course, students will be able to:
Design and create complex graphics objects.
Produce high-quality and articulated motion graphics and 3D projects.
Design video games, including characters, dynamics, and interactions using the main development platforms.
Specializations
Motion Graphics and VFX
3D Design
Game Development
First Year
Among the subjects:
History of Modern Art, Multimedia Dramaturgy, Linear Audiovisuals, Audio and Mixing, Integrated New Media Techniques I, Digital Cultures, Digital Applications for Art I
Second Year
Among the subjects:
Digital Video, Multimedia Processes, and Techniques, Computer Games I, Creative Writing, Integrated New Media Techniques II, Multimedia Communication, Digital Applications for Art II, Multimedia Design I, Design Culture, Illustration, Digital Modeling Techniques, Multimedia Installations, Net Marketing
Third Year
Among the subjects:
Digital Applications for Art III, New Media Aesthetics, Integrated New Media Techniques III, Multimedia Design II, Computer Games II, Communication Processes Analysis, Multimedia Installations, Phenomenology of the Image, Sociology of Cultural Processes, Art Semiotics
Study Abroad Opportunities
Through exchange programs, NABA's International Office encourages and supports students wishing to study abroad.
The office promotes educational experiences at numerous prestigious international partner universities worldwide. Thanks to this vast international network, students at NABA are able to spend periods of study abroad, enriching their educational curriculum and laying the groundwork for increasingly international future careers.
International study opportunities are mainly provided as part of the Erasmus+ project promoted by the European Commission, the International Exchange Program for destinations outside of Europe, the Semester Abroad Program at the Galileo Global Education and short summer courses.
NABA counts more than 50 cooperation agreements with European academies and universities through the Erasmus+ Programme; the Academy also counts more than 20 international cooperation agreements with several universities outside Europe.
StockSnap / Pixabay
Professional and Educational Perspectives
Graduates of the BA in Digital Production will have the theoretical, technical, and design practical skills to launch a career as:
Creative technologist
Technical artist
VFX artist
Compositor
Colorist
3D artist
Character designer
CGI animator
Rigger
Shader artist
Game developer
VR specialist
Interaction designer
Job Placement
NABA's Career Service helps students and graduates identify and apply for internships and staff positions with prospective employers. 89% of NABA graduates find employment during the first year after graduation (data certified by Ipsos Observer regarding 2015 NABA graduates). Students also receive advice and assistance in drafting their résumés, writing job search letters, and organizing their professional portfolios.
Internships
NABA has developed strong relationships with leading companies that provide internships for NABA students.
Last updated Feb 2020
About the School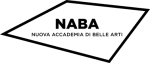 NABA, Nuova Accademia di Belle Arti, is an internationally renowned art and design academy. Founded in 1980, NABA is the largest private art academy in Italy. It offers bachelor's and master's degree ... Read More
NABA, Nuova Accademia di Belle Arti, is an internationally renowned art and design academy. Founded in 1980, NABA is the largest private art academy in Italy. It offers bachelor's and master's degree programs in Italian and in English that are accredited by the Italian Ministry of Education, University and Research (MIUR).
Read less