Program Description
Have you ever wondered how awesome media concepts work? Are you interested in the latest media trends? Are you curious about creating media products yourself? At Breda University of Applied Sciences, you can discover the world of media.
Do you want to learn everything about the use, structure and application of media such as television, radio, events, outdoor advertising, online marketing and data-base marketing? Come and study International Media and Entertainment Management and you will learn to develop market-oriented concepts, programmes and productions, using media techniques and information and communication technology (ICT).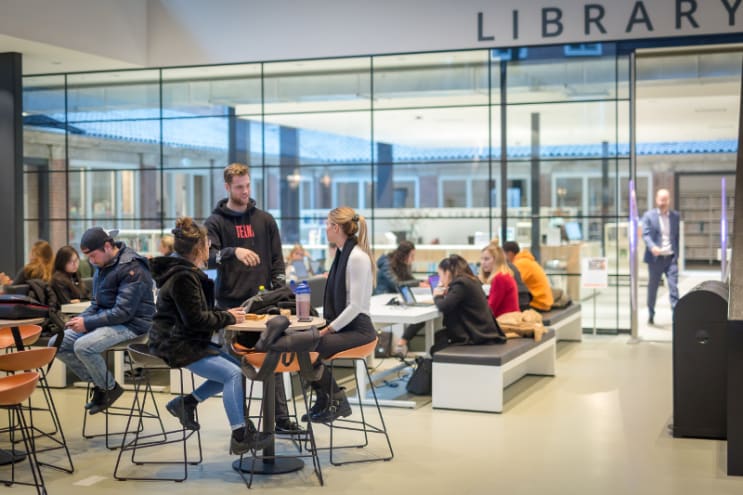 Study overview
Practice-based, connected to the industry
The Creative Business programme is very much practice-based. You will learn about all the 'ins and outs' of the industry from lecturers with recent national and international experience in this field. By working on assignments, often for real external clients, you will discover what media and entertainment management is all about.
In-school training company
Throughout the entire programme, you will spend one day a week working in our own Production House for media students. Here, you will work on assignments and projects often secured from industry, together with other students, for example developing a website, writing a communication plan or organising a media event.
Year 1
In the first year, you will be introduced to the international media landscape. You learn about subjects in marketing, production, content, management and research.
For example, you will follow these courses:
An Introduction to Marketing and Marketing & Communication;
A production module which introduces pre-production, production and post-production of audio-visual content, including Image Editing and short film production;
A content orientation module that teaches you how to recognise good content, by following courses in story analysis and digital concept development.
Year 2
The second year is the main phase of the study. The subjects of management, marketing, online production, communication and research will be dealt with in greater detail. You will learn to develop ideas or concepts for advertising campaigns, television programmes and multimedia events. You will learn in detail about the production techniques of 'classic' media, such as radio and television. You will also learn more about the organizational and commercial aspects of the work. How do you ensure that a project is completed on time - before the deadline - and within budget? How do you manage people and their creative differences?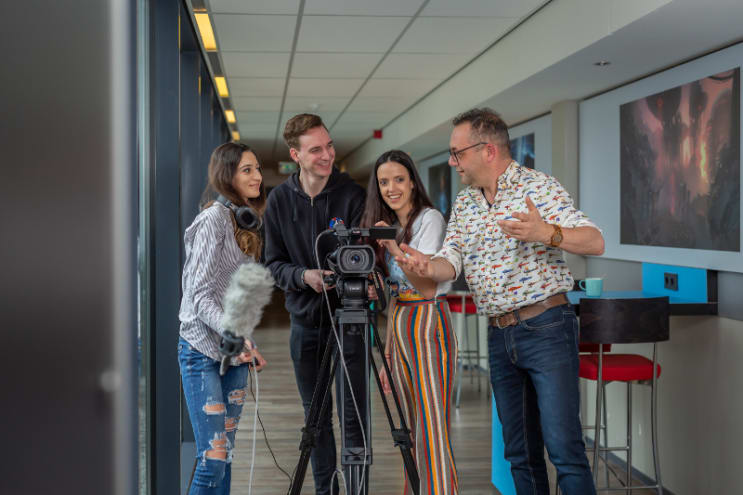 Live-television production
In the final part of the second year, students will do a three-week training programme in live-television production at an exchange university overseas or in studios in the Netherlands. For instance, you will have the opportunity of going to Bournemouth University in the United Kingdom or Northern Arizona University, Flagstaff in the United States. A professional, state-of-the-art television studio will be at your disposal.
Year 3
In the third year, you will choose one of the specialisations Marketing, Production or Content.
The third and fourth years serve to further explore this specialisation; in addition, students step into the working world to apply their knowledge and experience during a five-month work placement. You may conduct this in the Netherlands or abroad, at, for instance, production companies, publishing companies, advertising/communication agencies or broadcasting corporations. This will give you the opportunity to find out how you operate in a competitive business environment. In addition, you will discover gaps in your knowledge and skills which you can work on during your studies and beyond.
Throughout the entire programme, you will work in the Production House (which makes, for example, the student magazine BREWED) one day per week. You will also be working on your English language skills, both orally and in writing.
Year 4
In the fourth year, you will be engaged in a 20-week graduation project. On behalf of a company, you will develop a multimedia project, for instance, conduct research or write a marketing plan. Breda University of Applied Sciences boasts an extensive network of placement companies both at home and abroad and is happy to assist you in finding a suitable placement position. You may, of course, opt for finding a placement position yourself.
Pre-Master's
You can also use the fourth year to obtain a Pre-Master's certificate so that you will be directly eligible for following Master of Science programmes in business-related studies in management and marketing at partner institutes. Read more about this English-language Pre-Master's Strategic Business Management and Marketing.
Study load
During your studies, you will have 15 hours of lectures a week and 8 hours of work in the Production House, under supervision. This amounts to a total of 23 contact hours a week. Bachelor's programmes are generally based on a 40-hour working week. This means that you will have about 17 hours a week available for self-study but, obviously, this depends largely on your own study pace.
Admission requirements
For this programme, the admission requirements are:
An equivalent of the Dutch diplomas of higher general secondary education (havo) or pre-university level (vwo) is generally required to enrol on a study programme at Breda University of Applied Sciences.
Please, find your level of education in the list of Non-Dutch diplomas compared with the Dutch educational system.
After having received your application, we will inform you if you meet the educational requirements. If there is any doubt, we will have your diploma evaluated by Nuffic (the Netherlands Organization for International Cooperation in Higher Education) for advice.
Test of English as a foreign language
You will also be required to demonstrate sufficient results of one of these tests:
CAE (Cambridge Advanced Certificate) or CPE (Certificate of Proficiency in English)
IELTS test (minimum overall band score of 6.0, and minimum subscore of 6.0 for speaking)
TOEFL test (minimum score of 80 internet-based, and minimum subscore of 20 for speaking)
Exemptions from taking the English test
You do not need to submit English language test results to be allowed to attend an English-language programme if:
you are a Dutch havo or vwo graduate
the language of instruction of the secondary school or university you attended or are attending is English in a native English-speaking country (i.e. one of the following countries: Australia, Canada (Quebec excluded), Ireland, New Zealand, the United Kingdom or the United States of America)
you have obtained a diploma that is included in the list of diplomas compiled by Nuffic and one of your exam subjects was English.
3-year track
If your secondary school diploma is comparable to the Dutch vwo-diploma, you may be eligible for admission into the three-year track.
After your bachelor
A job in the media is nothing like a traditional 9-to-5 one. After finishing your studies you can work 'behind the scenes' at plenty of employers. Job possibilities are at production companies, entertainment agencies, internet providers, television and radio stations and the marketing departments of large companies where you can work as a media planner, project, content or marketing manager, communication consultant or producer.
Last updated Dec 2018
About the School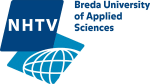 Breda University of Applied Sciences is a medium-sized, government-funded higher education institute. More than 7,000 Dutch and international students from some 100 countries are studying at our insti ... Read More
Breda University of Applied Sciences is a medium-sized, government-funded higher education institute. More than 7,000 Dutch and international students from some 100 countries are studying at our institute.
Read less