Read more about this program on the school's website
Program Description
Apply here and You will become a highly qualified computer science specialist with fundamental knowledge of the computer sciences, higher mathematics, and engineering - that meet the European Qualification Framework's (EQF) sixth level's requirements - and expert in newest technology trends and applications in challenging technology era.
We will provide You with highly equipped classes and laboratories with cutting-edge equipment, professional lecturers, industry experts feedback and give chance to enter international IT business entities.
There is a crucial lack of industry professionals in this field. Global IT companies are waiting for You!
Requirements for admission: General secondary or vocational education.
Courses
Mathematical Analysis
Linear Algebra un Analytical Geometry
Mathematical Logic
Discrete Mathematics
Data Structures and Algorithms
Theory of Algorithms
Probability Theory and Mathematical Statistics
Differential Equations
Numerical Methods
Optimization Methods
Object-Oriented Modelling
Modeling of Chaotic Processes
Basics of Computer Science
Programming
Object-Oriented Programming
JAVA Programming
Visual Programming Languages
Information Systems Analysis and Design
Case Tools
Fundamentals of the Latvian Language
Introduction to Business
Fundamentals of Economics
Basics of Information Technologies Law
Physics
Electronics
Labour Safety and Environment and Civil Protection
Fundamentals of GIS and Digital Cartography
Computer Graphics
Operating Systems
Network Operating Systems
Database Technologies
Computer Systems Hardware and Architecture
Local Area Networks Designing and Administration
WWW Technologies
Information Systems Security
Basics of Programmable Logic Controllers
Mathematical modeling
Introduction to computer processing of satellite images
Web page programming
Career Opportunities
Graduates of the study program can work as professionals in leading information technology companies and pursue a career in international companies, public administration or banks as:
IT specialists
Programmers
System analysts, etc.
Student Testimonials
Alyona Ryabovalova from Uzbekistan
I have a friend who suggested me to consider Latvia since it is a safe country, an interesting culture, and an amazing nature. [The reason why I had chosen Ventspils is the fact that it is located right on the coast of the beautiful Baltic Sea.] Moreover, I found a program that appealed to me. I had spent an amazing 3 years completing my bachelor's in business administration and decided to continue with the master's degree in the same field.
The program has exceeded my expectations. We have amazing professors coming from different countries, such as the USA, Switzerland, Germany, and Austria. All the professors have incredible backgrounds, and they try their best to give us the knowledge which they had gained throughout their experience.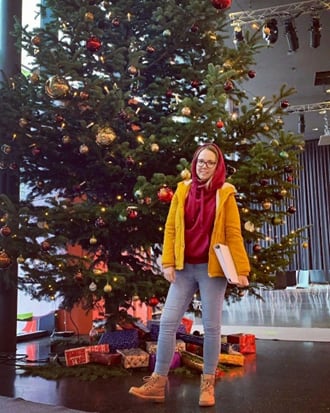 Monika Majoros from Hungary
I am studying in a master's study program Languages and Cultural Environment. The reason why I chose this program is simple – I needed an opportunity to learn languages. I think the more languages we know, the more opportunities we have. Latvia is a new beginning for me, an endless adventure and a great challenge.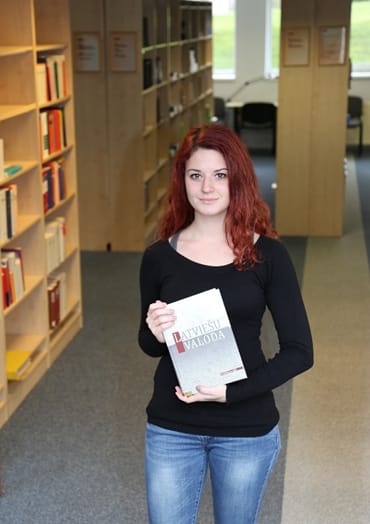 Rohit Gupta from India
I am a proud student of VeUAS. The computer science course I am studying consists of crucial subjects such as Computer Hardware, Programming, Operating Systems, etc. My personal favorites ones are Programming, Physics and Latvian Language. VeUAS has always assisted me in studies and practical matters that help me to understand how different things work here and help me feel at home. The university is beyond my expectations and I am grateful that I have the opportunity to study and live here. The different activities and events happening here keep the VeUAS atmosphere fresh and amusing. Overall the quality of life and education here is great and I feel very relaxed to study in this beautiful nature of Latvia.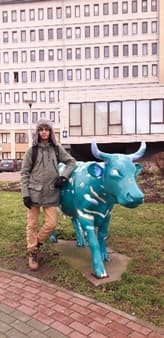 Alumni Testimonials
Dana Reizniece-Ozola, Master's Degree in Translation, Latvian Politian, former Minister of Finance and former Minister of Economics of the Republic of Latvia
Ventspils University of Applied Sciences was my ticket to success: strong education, smart people and an environment where the most cosmic ideas can be implemented.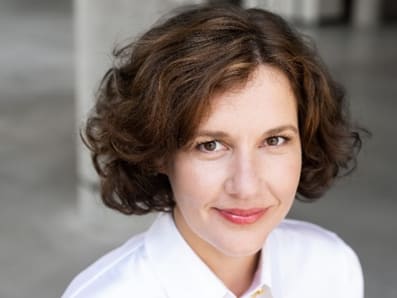 Andris Slavinskis, Master's Degree in Computer Science, employed at NASA Ames Research Center in the USA, Tartu Observatory, Finnish Meteorological Institute and Alto University in Finland.
I consider starting my studies one of the most important stages in my life because it gave me the opportunity to work with talented teachers who care about students, to study independently and with classmates, and to take responsibility for my own life. During my studies, I was completely devoted to student life - taking photos and taking part in a photo group, dancing folk dances and making friends with whom I continued to grow after Ventspils. VeUAS is a place to develop for students who are not afraid of challenges.
Last updated Jul 2020
About the School

Ventspils University of Applied Sciences (VeUAS) was founded in 1997 as a self-governing state university and scientific institution. Its basic activity is to carry out scientific research and to impl ... Read More
Ventspils University of Applied Sciences (VeUAS) was founded in 1997 as a self-governing state university and scientific institution. Its basic activity is to carry out scientific research and to implement academic and professional study programs.
Read less