Read more about this program on the school's website
Program Description
Double Major with either Political Science or English Literature!
The School of Communication at Bar-Ilan University is one of the few academic institutions in the world to offer research and training in International Communications and Public Diplomacy. It aims to empower Israel's future generation with the knowledge and skills necessary to advocate for Israel across the globe. As a part of the BA program, students are offered the opportunity to immerse themselves in workshops on how to effectively convey messages and build a positive public image for anyone from brands, to themselves. The workshops, offered in areas relating to New Media, Advertising, Public Relations, and Broadcast Media, are instructed by individuals considered professionals in their fields.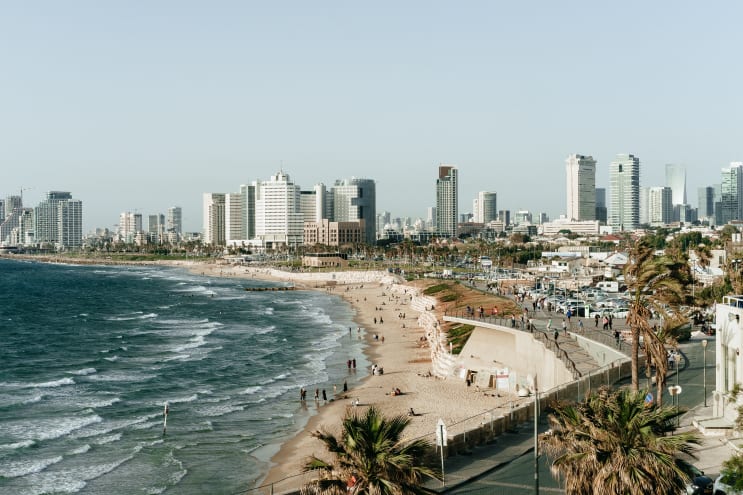 Adam Jang / Unsplash
Why Study Communication
Communication is all around us. We use it every day without even noticing; we maintain personal communications with our family and friends, we consume mass media, and we create and participate in social networks.
Communication studies are intended for those who want to influence and leave their mark on the world, who wish to take part in making tomorrow's news — today. In order to accomplish that, one has to understand the media: Why is the same topic presently differently from one media outlet to another? What makes Google or Facebook so popular? Which medium is more influential – cinema, TV, radio, internet, or maybe the mobile phone? If you are interested in these questions – your place is with us.
Unparalleled Expertise
Bar-Ilan University has over 30 years of experience in teaching communication and prides itself with hundreds of B.A. and M.A. graduates. The faculty members of the School of Communication and related units are internationally renowned researchers and lecturers, with extensive experience in all fields of communication: print press, TV, radio, advertising, marketing, public relations, spokesmanship, and new media.
Ample Career Opportunities
Our graduates are sought after and well established in all fields of communications, both locally and globally. Many works in advertising or public relations offices, some in radio or TV stations, others on various websites, and a significant number in the press. Many of our graduates are media consultants in government or private offices, while others have chosen to pursue academic research and teaching career.
During the third year of studies, our BA students can already participate in our internship program, in which they intern in different media organizations such as PR offices, news websites, government offices, and others. Through the program, the students gain practical experience in the field and acquire important tools that will assist them in their future careers.
Program Overview
Program Type: Major (25 Credits)
Program Length: 3 Years
Language of Instruction: English
Application Deadline: Rolling admissions
Admission Requirements:

SAT: 1100
Psychometric: 550
3.5 High School GPA
Yoav Aziz / Unsplash
How To Apply
1. Submit The Application
Log in to the BIUInternational Online Applicant Portal, and fill out your application form.
You are required to pay a non-refundable, ₪ 400 application fee each time you apply.
2. Send Transcripts & Diplomas
Applicants must send in official copies of their transcripts and their high school diploma/ matriculation certificate. Students in their final year of studies may send in a partial transcript, and be accepted pending receipt of their final transcript and diploma.
While the decision process may be expedited by uploading digital copies of the required documents in the Applicant Portal, original copies must be mailed to our office directly.
3. Send Test Scores
Scores from SAT, ACT, or Psychometric, are required for admission and must be sent directly from the testing agency. Students who have taken the same exam multiple times will have only their best scores considered.
4. Upload ID & Passport Photo
Applicants must upload or email a photocopy of the first page of their Passport or Teudat Zehut, and a recent, 2″x2″, passport-sized photo of themselves.
Supplementary Documentation
Depending on your academic history and status, you may be required to send in the following additional information.
TOEFL Scores
Students who studied in a non-English-speaking secondary school are required to score a 134 on the English section of the Psychometric or submit the equivalent TOEFL score.
College Transcripts
Applicants who have participated in a post-high school academic program (Yeshiva, Seminary, Gap Year, Mechina, College), should transmit a copy of these transcripts.
High School Enrollment
Applicants who are still enrolled in High School / Secondary School should have their school submit a letter certifying this fact.
Last updated Apr 2020
About the School
Bar-Ilan University, founded in 1955, was one of the first comprehensive research universities to be established in Israel. From 70 students to 17,000, its milestone achievements in the sciences and ... Read More
Bar-Ilan University, founded in 1955, was one of the first comprehensive research universities to be established in Israel. From 70 students to 17,000, its milestone achievements in the sciences and humanities have made an indelible imprint on the landscape of the nation. The university has 8 faculties: Jewish Studies, Medicine, Engineering, Law, Life Science, Exact Sciences, Social Sciences, and Humanities. These faculties are active partners in national science and technology initiatives.
Read less