Read more about this program on the school's website
Program Description
Overview
Chemistry is an interdisciplinary science that intersects with many facets of modern life, from the newest life-saving drugs to the materials that are used to construct the fastest computer processors.
The chemistry department at Whittier prepares students for a wide variety of careers by giving them a firm foundation in the theory of the many sub-disciplines of chemistry and extensive experience in applying this theory in the laboratory to solve real problems.
Our department offers three Bachelor of Arts degree options that are designed to suit a wide variety of interests.
The American Chemical Society (ACS) certified chemistry degree program gives the greatest depth of experience in the chemical sciences.
The chemistry degree program allows a student to obtain a firm foundation in chemistry and explore other sciences as dictated by an individual's interests.
The biochemistry degree program involves students in the study of the chemistry of biological processes.
Students who earn any of these degrees are well prepared to pursue advanced degrees in chemistry or medicine. Upon graduation, 25 percent of our graduates attend medical school, 25 percent attend graduate school in chemistry or biochemistry, slightly more than 25 percent enroll in programs in pharmacy, optometry, dentistry, public health, or law, and the remaining students enter the industry or become secondary education teachers.
It is our chemistry alumni who offer the best testimonial about the quality educational experience that the department offers:
"Knowledgeable, friendly, and approachable faculty members are the best part of [Whittier's] chemistry department. They have encouraged and motivated me throughout my undergraduate career and beyond. I would not have continued as a biochemistry graduate student if it was not for the passion and dedication they instilled in me."
- Santosh Shah '07, Biochemistry
"My experience in the department of chemistry at Whittier gave me the opportunity to do undergraduate research, prepared me for summer internships and provided me with a formidable set of skills for my graduate work. The academic atmosphere is great and the mentorship from the faculty members is invaluable."
- Dr. Nadine Wong Shi Kam '01, ACS Chemistry
"The best thing about being a chemistry major at Whittier is the personal attention you receive and the very 'one-on-one' interaction between students and faculty. The atmosphere is very conducive to the student's academic and personal success. Also, the opportunities available for 'hands-on' lab experience are important for a developing scientist."
- Janette Contreras '02, Biochemistry
Our chemistry professors are curious to learn about the contributions you can make to our learning community. We invite you to learn more about us and look forward to welcoming you to our program in person.
Majors & Minors in Chemistry
Requirements for the Major in Chemistry
The Chemistry Department offers three majors: chemistry, biochemistry, and an ACS Certified major in chemistry.
Core courses (required for all three options):
CHEM 110 A/B General Chemistry (8 credits)
CHEM 220 A/B Quantitative Analysis (5 credits)
CHEM 231 A/B Organic Chemistry (6 credits)
CHEM 233 A/B Organic Chemistry Laboratory (2 credits)
CHEM 321A Physical Chemistry (4 credits)
CHEM 491 Seminar (2 credits)
CHEM 486 Integrated Laboratory (3 credits)
MATH 141 and MATH 142 Calculus and Analytical Geometry I, II (8 credits)
PHYS 135 A/B College Physics I, II (8 credits) or PHYS 150 Introductory Kinematics and Mechanics, Introductory Electricity, Magnetism, and PHYS 180 Thermodynamics (9 credits)
Option 1: Major in Chemistry (minimum 36 chemistry credits)
Core program plus 6 additional chemistry credits (300 level or above).
Option 2: Major in Biochemistry (minimum 41 chemistry credits)
Core program plus the following courses:
CHEM 471 A/B Biochemistry (6 credits)
CHEM 472 Biochemistry Laboratory (1 credit)
CHEM 473 Advanced Biochemistry Laboratory (1 credit)
CHEM 480 Biophysical Chemistry (3 credits)
BIOL 151 Cell and Molecular Biology (4 credits)
BIOL 381 Molecular Genetics (4 credits)
And the choice of one:
BIOL 343 Microbiology (4 credits)
BIOL 331 Immunology (4 credits)
BIOL 404 Developmental Biology (4 credits)
Option 3: Major in Chemistry with ACS Certification (minimum 47 chemistry credits)
Core program plus the following courses:
CHEM 471 A Biochemistry (3 credits)
CHEM 321 B Physical Chemistry (2 credits)
CHEM 325 Physical Chemistry Laboratory (1 credit)
CHEM 442 Instrumental Analysis (4 credits)
CHEM 452 Advanced Inorganic Chemistry (4 credits)
Choice of three additional 400 level chemistry credits.
Study of a foreign language, although not required, is highly recommended, particularly for students who plan to pursue graduate studies in chemistry.
CHEM 85 and 95 may not be applied toward a major in Chemistry.
Requirements for the Minor in Chemistry
A minor in chemistry requires 21 credits:
CHEM 110 A/B
CHEM 220 A/B
CHEM 231 A/B
CHEM 233 A/B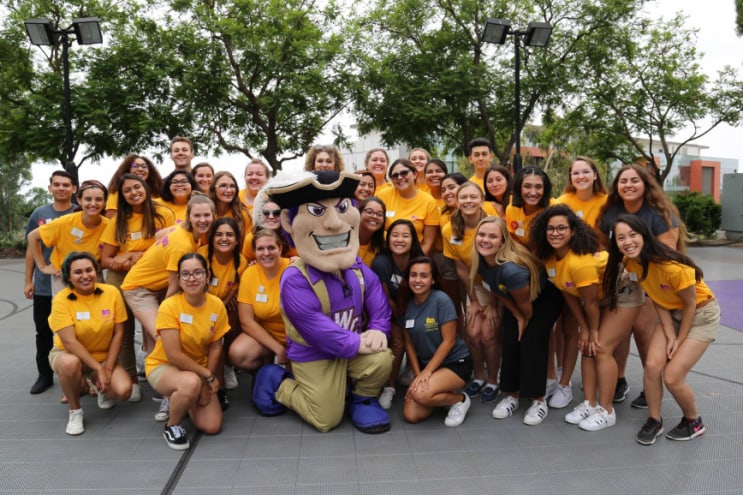 Chemistry Clubs & Organizations
The Department of Chemistry offers students the opportunity to participate in a variety of clubs and organizations that promote academic and professional growth, and, more importantly, connect students to peers who want to have fun and build upon their passions.
Chemistry Club
Whittier's Chemistry Club is open to all students who have an interest in chemistry. The club strives to educate, network, and familiarize chemistry students with their peers and instructors through fun and educational chemistry-oriented activities. Members of the Chemistry Club can also become student affiliates of the American Chemical Society, which connects them to resources concerning jobs and internships.
Nu Mu Rho Honor Society
Nu Mu Rho serves to recognize and stimulate its member's personal accomplishments in chemical fields and to promote interest in all branches of pure and applied chemistry.
Facilities
Headquartered in the Science & Learning Center, the Department of Chemistry has acquired many pieces of modern instrumentation in recent years that are routinely used by our students in our laboratory classes and in our research endeavors.
A 300 MHz NMR (nuclear magnetic resonance) highlights our instrument holdings and was obtained from a Department of Defense (DOD) grant in 2003. Other recent equipment acquisitions include the following:
Gas Chromatograph-Mass Spectrometer (GCMS)
2 Gas Chromatographs (GC)
Infrared Spectrophotometer (FTIR)
Atomic Absorption (AA) Spectrophotometer
High-Performance Liquid Chromatograph (HPLC)
Refrigerated High-Speed Centrifuge
Microplate Reader
2 Diode Array Spectrophotometers (UV-Vis)
Capillary Electrophoresis
2 Spectrofluorometer
Study Abroad
Travel throughout multiple countries, cultural exchange, foreign language immersion, unique academic adventures—all of these are hallmarks of the international study experience.
For the last 50 years, in keeping with its mission to prepare students for a global society and evolving workplace, Whittier College has sponsored study abroad opportunities, placing qualified students in locations throughout five continents (or at sea) for a semester, year, summer, or JanTerm or MayTerm of international, academic experience.
While abroad, Whittier students have also had opportunities to complete international internships, conduct and publish professional research, and been offered foreign graduate school and work opportunities.
Students of all disciplines can also participate in any of Whittier's faculty-led study abroad courses, which take place during the shorter JanTerm and MayTerm and can fulfill major, minor, and liberal education requirements. Learn more about Whittier's Featured Faculty-Led Programs.
Last updated Jan 2020
About the School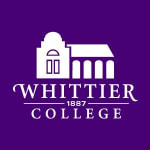 Our long academic tradition aims to foster in students an appreciation for the complexities of the modern world and workplace while never losing sight of the importance of social responsibility.
Our long academic tradition aims to foster in students an appreciation for the complexities of the modern world and workplace while never losing sight of the importance of social responsibility.
Read less