Program Description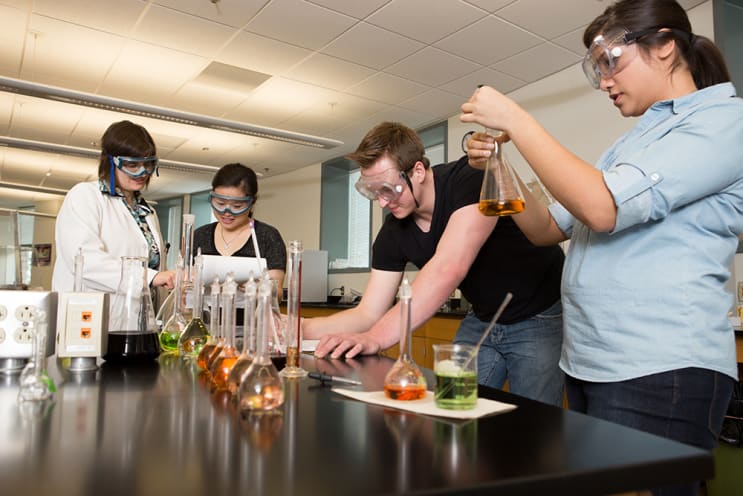 A Well-Respected Program
Chemistry prepares you for success in many science-related occupations. You have the opportunity to learn in a state-of-the-art Science Center. Companies, organizations, and institutions looking for people with hands-on experience seek Wartburg chemistry and biochemistry graduates. The department has a 100 percent placement rate. Experimentation and research are at the heart of the Wartburg chemistry program. On campus, students use modern instrumentation in coursework and individual research. Chemistry faculty members are effective teachers and advisers, and small class sizes enable faculty and students to become well acquainted.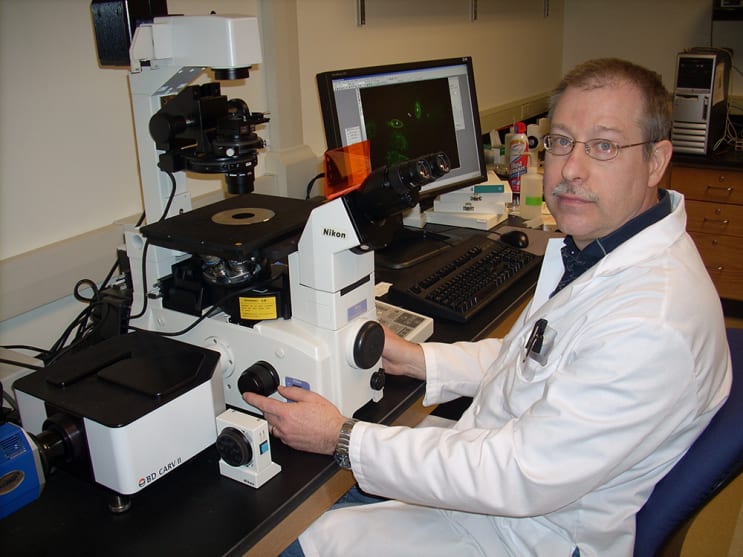 Program Fast Facts
The chemistry major can be used to pursue professional study in:
Medicine
Laboratory Chemistry (clinical, environmental, pharmaceutical, food science, etc.)
Clinical Chemistry
Veterinary Medicine
Optometry
Dentistry
Pharmacy
Excellent Placement in Graduate and Professional Schools
You may also pursue graduate study in such areas as analytical chemistry, biochemistry, organic or inorganic chemistry, physical chemistry, environmental chemistry, patent law, or forensic law. A number of Wartburg chemistry majors have gone on to careers in medicine.
Students majoring in chemistry or biochemistry are encouraged to complete internships in industrial or university laboratories. Or, students may choose to conduct undergraduate research with Wartburg faculty members. Students have been selected for research projects at various universities funded by the National Science Foundation Research Experience for Undergraduates (NSF-REU) program, as well as industrial internships in chemical safety and environmental testing laboratories.
Numerous Career Options
A chemistry or biochemistry degree can lead to a variety of occupations. You may find a position teaching chemistry in high school or middle school. You can qualify for positions in technical sales or management. You may work as a technician in industrial, state, national, and university laboratories. You may also find a career in clinical, environmental, pharmaceutical, food science, materials science, or forensic science.

Alumni Outcomes
Wartburg graduates find satisfying jobs and are admitted into top graduate and professional schools. Wartburg alumni can be found in all 50 U.S. states and over 70 foreign countries. Below is only a sample of the types of positions Wartburg graduates from the Chemistry Department have had in the past.
A sample of Alumni Positions from the Past Five Years:
Development Associate, The Des Moines Art Center, Des Moines
Graduate Research Assistant/Ph.D. Candidate
Mapping Specialist, Pinnacle Group, Iowa Falls
Graduate Student-BioMedical Studies
QA Scientist, Cargill, Cedar Rapids
Sample Stand-out Alumni Positions:
Assistant Dean, Mayo Medical School, Rochester, Minn.
Owner/Manager, Astro-Chem Lab, Inc. Williston, N.D.
Physician/Co-Founder, COO, Case Western Reserve University/Patient Provider, Ohio
President and CEO, Relationship One, Minneapolis, Minn.

Course Requirements
15½ course credits: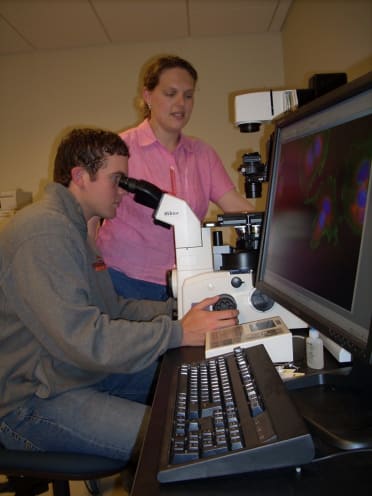 CH 113 Principles of Chemistry I
CH 114 Principles of Chemistry II
CH 211 Organic Chemistry I
CH 212 Organic Chemistry II
CH 217 Analytical Chemistry
CH 315 Quantum Chemistry
CH 316 Chemical Thermodynamics and Kinetics
CH 340 Analytical and Physical Measurements
CH 421 Advanced Inorganic Chemistry
CH 461 Science Seminar
MA 214 Statistical Methods
MA 251 Foundational Differential Calculus
MA 252 Foundational Integral Calculus
PHY 101 General Physics I and
PHY 102 General Physics II
or
PHY 203 Classical Physics I and
PHY 204 Classical Physics II
One course credit from
CH 371 Internship
CH 372 Internship
CH 450 Independent Study
CH 455 Methods of Biochemical Research and
CH 456 Student-Originated Research
One course credit from
CH 420 Advanced Organic Chemistry
CH 422 Advanced Analytical Chemistry
Science Center
The Science Center, completed in 2004, represents an expansion and renovation that doubled the size of Wartburg's science facilities to over 110,000 square feet. The building is designed for hands-on learning and close interaction among students and faculty. Lecture rooms and laboratories, all with Internet access, provide state-of-the-art facilities for biology, chemistry, engineering science, physics, mathematics, and computer science classes.
The Science Center houses four computer laboratories, a greenhouse, animal facilities, molecular biology, and biochemistry suite with a cell culture room, cadaver room, indoor stream facility, student/faculty research areas, and a variety of informal student study areas. Equipment also includes three mobile computer labs, a scanning electron microscope, fluorescent microscopes, atomic absorption spectrophotometer, Fourier transform infrared spectrometer, nuclear magnetic resonance (N.M.R.) spectrometer, and research electromagnet. A cardio/CP stress test system is available in the Wartburg-Waverly Sports and Wellness Center.
Last updated Jul 2018
About the School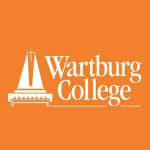 The liberal arts education you will receive at Wartburg allows you to not only gain the skills required from your chosen field of study, but also the critical thinking skills required to explore the e ... Read More
The liberal arts education you will receive at Wartburg allows you to not only gain the skills required from your chosen field of study, but also the critical thinking skills required to explore the ethics of decision-making and community engagement, effective communication, cultural competence, and collaboration.
Read less