Read more about this program on the institution's website
Program Description
Level of Qualification: Bachelor (BA)
Degree: Bachelor of Arts in Management and Business Administration
Scheme of Study: 7 semesters (3 and a half year) full-time programme
Specializations/Majors:

Business communication
Enterprise management
Graduates with the knowledge of businessman and with the analytical skills of an economist have numerous career opportunities. For those who see their future in the business sector in a managerial or administrative role, this degree is an ideal choice.
The course
This BA programme in Business Administration offers a broad-based approach to business and management and provides the students with an educational profile that combines in-depth managerial competence with a solid knowledge in business administration. The core content of the course comprises business, management, and economic subject matters. Specialist options include tourism-hospitality, regional economics, finance, and accountancy. Students learn how companies, enterprises, financial institutions, and budgetary organizations operate; how products and services are designed and marketed; how new processes are implemented and applied; and how businesses and their human factors are managed and supervised. Business and management topics make extensive use of case studies and project work, and a wide range of assessment methods is employed.
Reasons to Choose Our Business Administration BA Course
Acquire business and administration skills
Gain a thorough understanding of the business environment and business administration
Develop excellent transferable skills
Take the opportunity to study in a multi-cultural environment
Future Prospects
The appreciation of business issues means that the prospects of students after graduation are excellent. The business, administration and interpersonal skills and knowledge acquired will open up a wide range of career opportunities in functions such as financial management, managerial accountancy, regional management, and tourism-hospitality management.
Content and Structure
During their studies, students are required to take up to 210 credits, each semester totaling 30 credits.
There are six core modules in each of the first three years of the programme.
The core modules in the first year are taken mainly from the fields of economic, methodological and managerial sciences.
Second-year modules introduce the fields of advanced business administration and applied economics and management.
During the third year, the students commence their specializations. The students are offered four options: finance, accountancy, regional economics, and tourism-hospitality. Option modules or electives are also offered to the students.
In the final semester, students are required to accomplish their final degree projects and write their theses.
Preparatory Course
The preparatory course is designed to help students to develop and strengthen their skills necessary to successfully pursue engineering and business studies at our college in English.
The program lasts two semesters (1 academic year) and offers intensive training in language studies (standard and professional English, Hungarian), intercultural competencies and communication, professional preparatory courses.
Core Modules: English language, Listening comprehension, Hungarian language, Basics of ESP in Management, Intercultural Communication, Project Management, Preparatory courses in Mathematics, Economics, and Organisational Behaviour.
Examination Scheme and Advancement to the Bachelor Course
All those students who pass the progress tests and fulfill the requirements (e.g. acquire the credit points) of the preparatory course can automatically begin their first-semester engineering studies at the University of Dunaújváros.
Business Administration BA
Year One
Public Administration and Business Law, EU Skills, Economics I-II., Mathematics I-II., Project Management, Enterprise Management II., General and Economic Statistics, Informatics, Principles of Accounting, Social Sciences.
Year Two
Applied statistics, Management, Financial Accountancy, Principles of Finance, Decision theory, Decision methods, Marketing, Regional Economics, Business Communications, Corporate Finance.
Year Three
Management of value-creating processes, Labour Market Policy, Analysis knowledge, Accountancy management, Controlling, Strategic Management, and Specialization subjects.
Year Four (only one semester)
Research thesis, professional internship.
Last updated Jul 2020
About the School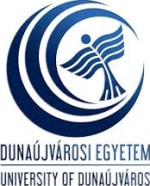 I welcome you at the University of Dunaújváros, where we are proud that our students are not just codes in the Neptun-system, but they are the members of a family where people help and take care of ea ... Read More
I welcome you at the University of Dunaújváros, where we are proud that our students are not just codes in the Neptun-system, but they are the members of a family where people help and take care of each other. This principle guided us to create the programme which focuses on the success of the students, called HASIT.
Read less