Read more about this program on the institution's website
Program Description
Why Biology?
At Whittier College, I learned how biology is connected to every aspect of life and how it can lead me to unlimited opportunities.
My inquisitive mind is what drew me to study biology, which is constantly changing as groundbreaking discoveries challenge old facts and revolutionize the field. The human body is an amazing, complex, perfect system that we have just scratched the surface of understanding.
Pursuing a liberal arts degree allowed me to discover how biology intertwines with all subjects, from the arts to political science. The more I studied the human body and living organisms, the more my mind flourished as I made connections with the world around us. Like a soul mate, I felt an instant connection with and love for the field.
I am fascinated by how one subject–the study of life–examines the basis of human existence, and as such, opens a door to unlimited career opportunities, from improving soil health in agriculture to passing environmental protection laws, to developing novel therapeutics that target cancerous cells.
Studying biology at Whittier has given me a strong foundation for my future career in healthcare, but it also allowed me to be mentored by inspiring professors who fostered my devotion to medicine. I am excited about the future and will face it with hopeful eyes, a bold mindset, and a passionate heart.
- Imran Javaid
Biology major
About
The Department of Biology at Whittier College offers courses designed to produce graduates with a strong background in the organization and complexity of living systems, hypothesis testing, and experimental design, and oral and written presentation of data.
Our biology students understand that the best way to use science is to do science—not just learn about it. Students carry out science at all levels, as virtually all of our courses have a mandatory laboratory component. We also take advantage of our local environment, using the nearby San Gabriel Mountains, the Mojave and Sonoran deserts, and the Pacific coast as areas for field studies.
As a result, our students are prepared for a variety of careers—within educational systems or institutions, as capable researchers, within the health professions, or in the business world.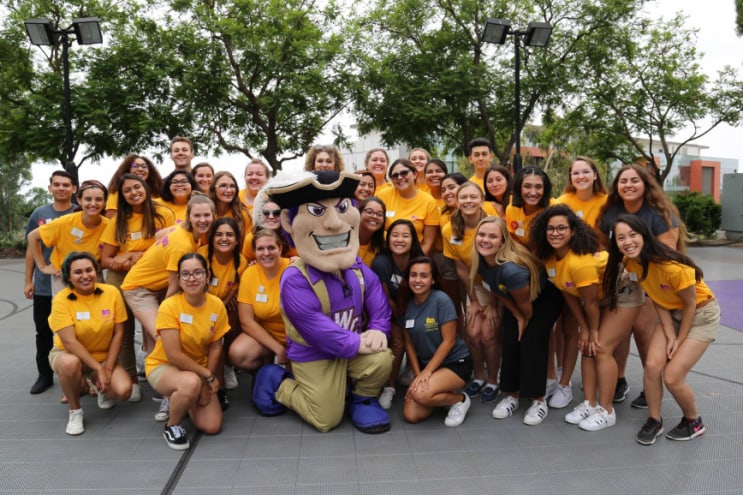 Majors & Minors in Biology
Requirements for the Major in Biology
The major is organized around the hierarchical structure of living organisms within an overarching theme of the evolution of living things. Students are required to take three introductory courses dealing with cell form and function, the form and function of organisms, and the ways in which populations of organisms interact with each other and their environment; more advanced coursework is completed by selecting courses from cellular and molecular, organismal, and population-focused courses. Major requirements also include research-intensive courses and a senior seminar...
The course selections for the major reflect those sub-disciplines and approaches to biology. The major requires completion of a minimum of 37 credits in biology, with the following provisions:
Completion of three foundation courses
BIOL 151 Cell and Molecular Biology (4 credits)
BIOL 152 The Biology of Organisms (4 credits)
BIOL 251 Ecology and Evolution of Organisms (4 credits)
Seminar
BIOL 493 (1 credit)
Completion of at least 24 credits in Biology at the 300 level or above. One course from each of the following organizational levels (Note: courses listed in multiple categories can only be counted in one of the categories):
Cellular-Molecular—a study of cell structure and molecular-controlled functions
BIOL 331 Immunology (4 credits)
BIOL 343 Microbiology (4 credits)
BIOL 380 Cell Physiology (4 credits)
BIOL 381 Molecular Genetics (4 credits)
BIOL 404 Developmental Biology (4 credits)
BIOL 407 Animal Histology (4 credits)
Organismal—a study of the organism, the congruence of form and function, and the maintenance of its internal environment.
BIOL 300 A/B Human Physiology and Anatomy (4 credits each)
BIOL 345 Comparative Vertebrate Anatomy (4 Credits)
BIOL 360 Herpetology (4 credits)
BIOL 386 Entomology (4 credits)
BIOL 428 Animal Physiology (4 credits)
BIOL 473 The Southern California Flora: Ecology, Evolution, and Taxonomy (4 credits)
Populations—a study of the interaction of organisms with each other, with the external environment, and the changes that occur through time.
BIOL 351 Principles of Ecology (4 credits)
BIOL 365 Behavioral Ecology (4 credits)
BIOL 379 Conservation Biology (4 credits)
BIOL 384 Marine Biology (4 credits)
BIOL 445 Evolutionary Biology (4 credits)
BIOL 473 The Southern California Flora: Ecology, Evolution, and Taxonomy (4 credits)
BIOL 485 Advanced Field Studies (4 credits)
Completion of eight units from the following list of designated Research Intensive courses:
BIOL 331 Immunology 4 credits
BIOL 343 Microbiology 4 credits
BIOL 345 Comparative Vertebrate Anatomy (4 credits)
BIOL 351 Principles of Ecology (4 credits)
BIOL 365 Behavioral Ecology (4 credits)
BIOL 379 Conservation Biology (4 credits)
BIOL 380 Cell Physiology (4 credits)
BIOL 381 Molecular Genetics (4 credits)
BIOL 404 Developmental Biology (4 credits)
BIOL 428 Animal Physiology (4 credits)
BIOL 473 The Southern California Flora: Ecology, Evolution, Taxonomy (4 credits)
BIOL 485 Advanced Field Studies (variable credits)
BIOL 496 Undergraduate Research (variable credits)
Completion of CHEM 110 A/B and one year of college mathematics.
For majors seriously considering graduate or professional schools, Organic Chemistry, Biochemistry, Physics, and Calculus are imperative (these courses are required by many graduate and professional schools).
Requirements for the Minor in Biology
Twelve credits of core courses, BIOL 151, BIOL 152, BIOL 251, and at least two additional courses at the 300-level or above.
Honor Society
Whittier operates local chapters of national honorary academic and leadership societies.
Members of these organizations are selected based on criteria such as grade point average, and, in general, exhibit a keen dedication to scholarship, service, and leadership.
Beta Beta Beta
TriBeta is a society for students, particularly undergraduates, dedicated to improving the understanding and appreciation of biological study and extending boundaries of human knowledge through scientific research. Since its founding in 1922, more than 200,000 persons have been accepted into lifetime membership, and more than 553 chapters have been established throughout the United States and Puerto Rico.
TriBeta has founded in 1922 at Oklahoma City University--the Alpha Chapter--by Dr. Frank G. Brooks and a group of his students. The idea of an honor and professional society for biology students spread rapidly and by 1925, the society was a national organization. Biennial national conventions of student and faculty members began in that year and in 1930 the society journal, BIOS, began publication of student research, articles of interest to biologists and society news. As the society grew, it was divided into regional and district groups, each of which holds a convention annually. At the heart of every district and national meeting are student research papers presented in the style of graduate meetings.
For information on joining Beta Beta Beta, contact the Department of Biology at 562.907.4200 ext. 4315.
Students as Scholars (SAS) Seminars
Checking her instruments and notes, first-year biology major Emily Carranza hikes around the sage scrub in Whittier's east hills, investigating the habitat with her fellow classmates. In this unique location, they apply the techniques and the knowledge they're learning in the classroom—deepening both their understanding of a pressing biodiversity issue and their own understanding of the scientific method.
This class is part of a new research-focused writing seminar series which allows first-year students to learn the scientific disciplines hands-on. First-years work in groups to design and execute research projects under the guidance of peer mentors and their professors and hone their scientific writing skills.
Coastal Sage Scrub: A Habitat on the Brink of Extinction: Students have devised their own biological experiments and tested them on the threatened plants.
Topics in Aging: Students have explored the molecular changes that lead to illnesses common among the elderly.
OncoImmunology Seminar: Students have tested the effects of nutritional supplements to understand how the immune system is harnessed to fight cancer.
Beginning Fall 2017, a fourth seminar is offered on the impact of habitat fragmentation on insect ecology.
The seminars have taken advantage of world-class resources like the San Diego Zoo Safari Park, where students went behind-the-scenes of the rhino facility and enjoyed lectures from Jonnie Caprio '01, a senior zookeeper.
"It's been an amazing experience. I didn't know that undergraduate students, especially first-years, could take such a specialized class," said Danielle Gutierrez.
The seminars are made possible through a three-year grant from the National Science Foundation, in partnership with Pepperdine University.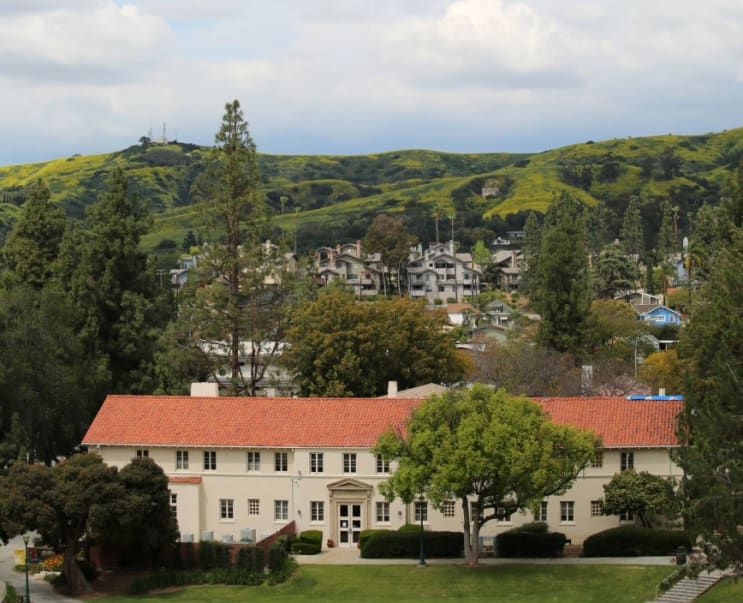 Hands-On Learning in Biology
Whether here or abroad, biology students have a wide variety of opportunities to help make discoveries while pursuing their scientific passions and preparing for a successful career.
Research Experience for Undergraduates
Lung cancer, by far the leading cause of cancer death, has fewer mysteries to hide behind thanks to Joshua Lopez. The biology major and the aspiring doctor has spent two summers at the City of Hope, one of the nation's leading cancer research and treatment centers. There, he's been studying it on the genetic level, as well as studying early detection techniques to improve patient survival. He also gained first-hand experience in the operating room, where he observed his mentoring physician at work—thanks to his REU (Research Experience for Undergraduates).
REUs offer top science and math majors like Joshua the opportunity to spend the summer learning advanced research methods and preparing for graduate-level work. Whittier students secure spots in competitive programs, with the help and mentorship of the College's professors.
The experiences are well worth it—from exposure to rich local resources and advanced processes and instrumentation to working in collaborative teams on challenging projects, to close mentorship on how to approach, analyze, and combine high-level data for presentation and further exploration.
"It was definitely a rewarding experience. I learned a tremendous amount working in the clinic and lab. The research led me to be published on papers and gave me the opportunity to present at a national conference. The list of benefits these programs provide go on and on." – Joshua Lopez
Pre-Health Shadowing
Thanks to Whittier College's Health Professions Shadowing program, students have opportunities to see what professionals really do in their fields. Students watch health professionals at work, ask questions as time permits, and can—if the professionals agree—repeat their visit. The professionals pass on their enthusiasm and feedback, enabling students to make informed career choices.
Medical schools where Whittier graduates have been accepted include UCLA, UC Irvine, UC San Diego, UC San Francisco, UC Davis, University of Southern California, Georgetown University, Harvard University, Medical College of Wisconsin, New York University, Oregon Health Sciences University, Stanford University, Tufts University, Tulane University, University of Colorado, Vanderbilt University, and Yale University.
Study Biology Abroad
Travel throughout multiple countries, cultural exchange, foreign language immersion, unique academic adventures—all of these are hallmarks of the international study experience.
For the last 50 years, in keeping with its mission to prepare students for a global society and evolving workplace, Whittier College has sponsored study abroad opportunities, placing qualified students in locations throughout five continents (or at sea) for a semester, year, summer, or January or May Term of international, academic experience.
While abroad, Whittier students have also had opportunities to complete international internships, conduct and publish professional research, and been offered foreign graduate school and work opportunities.
Students of all disciplines can also participate in any of Whittier's faculty-led study abroad courses, which take place during the shorter JanTerm and MayTerm and can fulfill major, minor, and liberal education requirements. Learn more about Whittier's Featured Faculty-Led Programs.
Last updated Oct 2020
About the School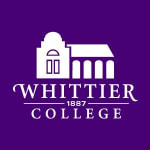 Our long academic tradition aims to foster in students an appreciation for the complexities of the modern world and workplace while never losing sight of the importance of social responsibility.
Our long academic tradition aims to foster in students an appreciation for the complexities of the modern world and workplace while never losing sight of the importance of social responsibility.
Read less