Program Description
The study of acting not in the classical sense of interpreting an assigned role, but in the authorial sense. The student is guided to become a creative personality capable of guaranteeing her/his authorial work.
The student personally presents and develops the work in a dialogue with the environment into which it enters. Authorship is not understood as a mere production of artifacts but as any original creative activity which occurs in a public space and which in consequence - intentionally or otherwise - transforms this space; the individual should thus warrant personally for his/her actions and bear the responsibility.
This requires a specific condition because existing in a public space places significant psychosomatic demands on every person. For this reason, the study of acting with a focus on authorial creation and pedagogy is based on acquiring experience in the main dimensions of human expression: education in voice, speech, movement, and dialogical conduct. The theoretical subjects are selected so as to provide reflection and a broader horizon to these skills, or rather abilities.
Studied subjects include:
Dialogical Acting with the Inner Partner; Authorial Reading (students write and read aloud their authorial texts); Authorial Presentation; Movement (foundational psychosomatics, movement theatre principles, contemporary techniques); Authorial Acting (principles of authorial acting, creating solo and group performances, transforming personal themes into stage pictures); Voice and Speech; History of Theatre; Dramatic Texts Analysis; Philosophy and Psychology as they relate to authorial creation, individuality and the concept of play.
Key Outcomes
Over the course of their studies, the BA in Authorial Acting students deepen their understanding of their personal themes and learn how to express them in performance situations. The program nurtures and develops their expressive (psychosomatic) capabilities. They also deeply absorb the ethics of authorial creativity.
At graduation, the BA in Authorial Acting students are able to create a text outline of a 45-minute authorial performance and know-how to structure its stage form. They understand and can explain the authorial aspects of acting in the context of European culture and understand the basic philosophical, anthropological and psychological aspects of authorship. Students will also be able to understand and explain the principles of using theatrical approaches in non-artistic spheres.
Assessment During the Studies
Students are assessed regularly throughout the two-year for the BA Program, primarily through evaluations of written and studio work. If during the course of their studies students are not keeping up to the standards expected, they may be dismissed from the Program. Students must create a final performance and written thesis in order to obtain the degree. They must also defend this work in the final oral defense of the thesis. They are also required to take final theoretical oral examinations. Students may take an additional year to prepare and present their final performance and write their thesis if they have fulfilled all other graduation requirements.
After Studies
Because our goal is to cultivate self-confident, creative personalities, graduates' profiles, and employment tends to be very diverse. Frequently they work as authors/creators of their own projects of a theatrical, visual, literary, or other nature; some find work in media. Graduates also often work in a variety of pedagogical professions, from youth theatres to universities – often teaching psychosomatic disciplines. Some continue their studies towards an MA in Authorial Acting.
BA Graduate Profile
Because the goal of the program is to cultivate a self-confident, creative personality, the graduates` profiles and employment can be - and tend to be - very diverse. Most commonly, graduates apply their skills in so-called assisting and pedagogical professions of variegated fields, but also as authors of their own projects of a theatrical, visual, literary or other nature, or work in the media (moderators, scriptwriters, TV/radio, etc.).
Requirements and Admission Procedures
Application deadline:
February 7, 2020 (1st round)
April 14, 2020 (2nd round)
June 6, 2020 (3rd round)
Auditions:
February 13, 2020 (1st round)
April 20, 2020 (2nd round)
June 15, 2020 (3rd round)
How to Apply
Applicants must submit:
A letter of motivation (including the reasons why they have chosen the program in authorial acting; a reflection of their practical experience to date; and a vision of their future professional activities);
2 authorial texts in English of maximum 3 pages each (all texts are welcome except for lyrical poems);
A portfolio (presentation of previous works including photos, videos, website, etc.);
A CV with photograph;
A completed written application;
An appropriate letter of reference.
Relevant qualifications:
A study in the Bachelor's degree program is open to those who have successfully completed their secondary school studies. Students with diplomas from an upper secondary educational institution in EU countries can apply for admission to this program. Non-EU citizens are eligible for admission if they have qualifications recognized as being comparable to Czech entrance qualifications, your foreign certificate must be on the same level as the Czech upper secondary school leaving certificate. DAMU will require certified copies of your educational qualifications. That is, you must provide copies with original stamps and signatures.
Last updated Jan 2020
About the School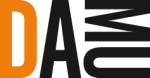 Studies at our Department are focused on a psychosomatically oriented approach to dramatic culture and creation, to authorship and concept of play. The key disciplines are Dialogical Acting with the I ... Read More
Studies at our Department are focused on a psychosomatically oriented approach to dramatic culture and creation, to authorship and concept of play. The key disciplines are Dialogical Acting with the Inner Partner, Authorial Reading, and Authorial Presentation. The Department also conducts research in cooperation with the Institute for the Research and Study of Authorial Acting.
Read less