Read more about this program on the school's website
Program Description
Overview
By pursuing an art major at Whittier College, you will find yourself in the midst of one of the most vital art centers in the world – Los Angeles.
Whether learning traditional art-making skills like painting and sculpture or studying the cultural impact of visual media, students majoring in art at Whittier College will gain the visual literacy necessary to be active participants in our shared visual culture.
The major offers students four unique ways to study art:
Studio Art
This track emphasizes the concepts, materials, methods, and forms most commonly found in the making of contemporary art.
Art History and Visual Culture
This track studies the making, circulation, and reception of images across time and cultures.
The Balanced Curriculum
This track offers balanced insight into both studio art and art history and visual culture and is recommended for students interested in pursuing a career in K-12 education.
Digital Art & Design
This track focuses on the commercial application of visual art and design principles in the production of creative content for various media platforms.
Studio Art Track
The studio art track emphasizes the concepts, materials, and methods most commonly found in the making of contemporary art. Through a series of hands-on studio classes, students can explore painting, drawing, digital photography, sculpture, and printmaking among other things. Through an early emphasis on the mastery of mediums and techniques and a later emphasis on conceptual development, the track prepares students to confidently engage in the art-making process. Courses in art history and theory augment studio courses to provide students with a well-rounded understanding of how their work relates to both the past and the present.
Introductory Classes
This component consists of three basic classes: 2-dimensional design, 3-dimensional design, drawing, and a survey class in art history - relevant to any pursuits in studio art.
Intermediate Classes
In this segment of the major students take a more advanced array of generally required classes - painting, digital art, sculpture, contemporary art (an art history class), and a seminar that introduces students to contemporary topics and practices in making art.
Advanced Classes
The advanced classes are ones in which students achieve increased focus and greater sophistication in their artwork. The classes in this strata include two advanced classes in a single vein of art making (painting, drawing, sculpture or digital art) an advanced seminar in art and the senior project.

This is a developmental program designed to bring students along from an early level of advancement as an artist to a highly developed conclusion. An important feature of this small and intimate program is that it is well suited to respond to individual goals and abilities. Those needing a lot of structure and guidance receive it, and more ambitious and independent individuals are given enthusiastic support in their endeavors.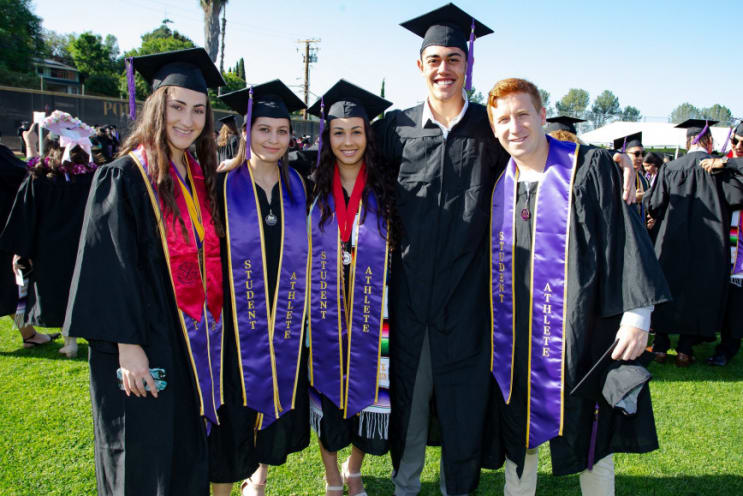 Art History & Visual Culture Track
The Art History & Visual Culture track at Whittier College studies the making, circulation, and reception of images across time and cultures. The Art History & Visual Culture track takes a more expansive approach to the study of art history by including the study of visual images produced through media technology like the internet, social media, and TV/Film. Whether studying more traditional image making processes like oil painting and sculpture, or exploring the digital possibilities of new media approaches like smartphone photography and social media, students in the Art History & Visual Culture track ultimately focus on the social, cultural, and political impact visual culture has on our past and present.
Introductory Classes
Introductory classes are defined as courses broad in scope, such as Art 206 Western Art, 1400-present or Art 211 Expressive Arts of Africa (cross-listed with Anthropology 321). These courses need not be taken sequentially. Students are required to take three courses from this category of four, which includes Art 206, Art 211, Art 205 Western Art, Prehistoric-1400, and Art 207, a historical survey of women artists in the west from 1550 to the present.
Intermediate Classes
Intermediate classes are defined as courses with a more narrow focus in time or space, such as Art 367 Art of the Eighteenth Century or Art 381 Art of Mexico. Readings in intermediate art history courses can be challenging, and students taking these courses will have writing assignments asking them to connect primary sources to the images they are studying in class. Five courses at this level must be taken. Typically students take Art 381 Art of Mexico, Art 370 Contemporary Art, Art 369 Age of Dada and Surrealism, Art 368 Age of Impressionism, and Art 382 Art of Colonial Spanish America.
Advanced Course
In their junior or senior year, students take Art 392, the advanced seminar in art history. In this course, students produce original work in art history. Under normal circumstances, the student's public presentation, which takes place at the Colloquy in December, develops out of assignments created for this course. The studio elective (any course in studio art) required by students on the art history track may be taken at any time. Students often fulfill it by a three-week January Term course.

Art History is not a developmental program. It is designed to facilitate double-majoring, which strengthens the knowledge-base of students doing art history. Double majors particularly useful in this regard include Art History/History, Art History/Applied Philosophy, and Art History/French. Art history students often complete a double major, as well as a minor in French Cultural Studies or Gender and Women's Studies, where their art history courses count twice, for both the major and the minor.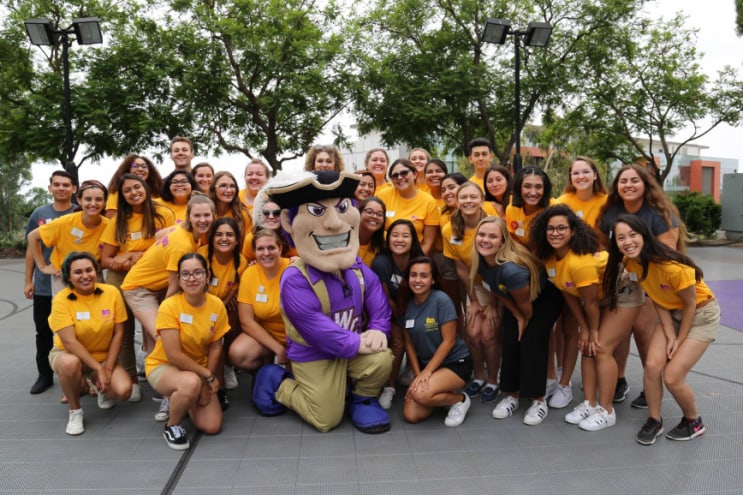 Digital Art & Design Track
The Digital Art & Design track at Whittier College prepares students for active participation in our increasingly image-saturated culture. The track provides students broad experience in digital art and design that ranges from designing websites to producing animations and even creating visual marketing campaigns for social media. Production based courses are balanced with courses that critically analyze the personal, cultural, and political influence visual media has on our past and present.
The Balanced Curriculum Track
This track allows a balance between Studio Art and Art History and Visual Culture coursework. It is designed to meet the needs of students with a keen interest in both areas of study, and it also provides much of the breadth required by teacher credentialing standards in art. Students will be exposed to a breadth of art-making techniques at the introductory, intermediate and advanced levels, and will also take a number of courses focusing on the history of art and visual culture.
Art & Visual Studies Department Facilities
Housed in Wardman Art Center, the Department of Art & Visual Studies offers a number of studio spaces for student artists to hone their craft.
These spaces including a Digital Lab, a Drawing & Painting Studio, a ceramics studio, a wood shop, a welding shop, and printmaking facilities and presses. Wardman's lobby gallery and, occasionally, Whittier College's Greenleaf Gallery is used to display student work.
The art center, which was at one-time Wardman Gymnasium and home of the Poet athletics program, still retains the original basketball nets, bleachers, and scoreboard from decades ago —a truly unique, nostalgic, and creative setting for Whittier's eclectic art community.
Digital Lab
The digital lab, which is open daily for students enrolled in digital courses, is equipped with 15 iMac 27-inch stations, flatbed and slide/film scanners and Epson color printers. All workstations have Adobe Photoshop CS5, Lightroom 2, and a variety of other software programs. Students enrolled in digital photo courses have after hour access to the lab.
Drawing & Painting Studio
This studio features easels, tables, and other equipment for use in the development of drawings and paintings. The studio's wall of windows offers plenty of access to natural light, while the open floorplan enables majors to stake out individual workspaces.
Printmaking Studio
The printmaking studio features a Takach press and is set up for non-toxic printmaking processes.
Sculpture Studio
The sculpture facilities feature a full wood shop, a welding studio, a ceramics studio, a variety of firing kilns, a glaze room and several large, open workspaces.
Greenleaf Gallery
The Greenleaf Gallery, housed in historic Mendenhall on the Whittier campus, operates a full exhibition calendar, featuring the works of regional and national contemporary artists, and offering artist lectures and opening receptions. It also hosts a variety of student exhibitions.
Hands-On Learning in Art & Visual Studies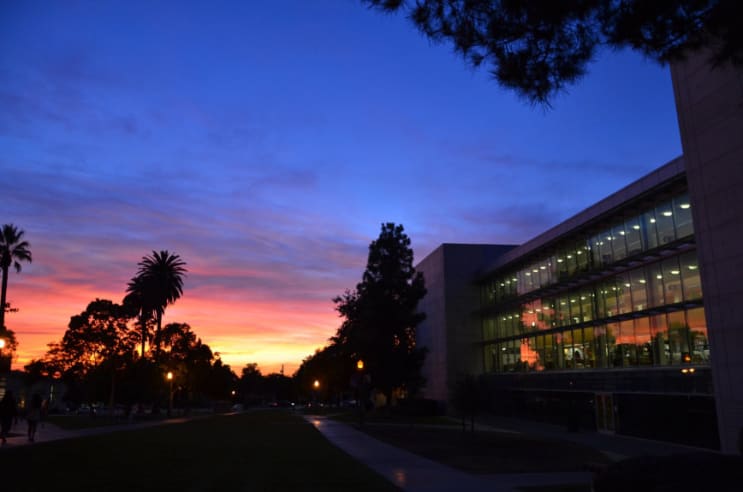 Discovery in Art & Visual Studies
Students enjoy opportunities to showcase the artwork they pour their time and developing talent into.
Display Your Art
A sculpture of vicious teacups attacking an angry teapot. Dark footprints leading up the art gallery wall, with tree branches sprouting from it. Softly hued portraits of a woman tying her hair.
Those are only a few of the many amazing artworks that have been on display in Whittier College's serene Greenleaf Gallery—and each one produced by students.
At the end of each academic year, students' work is featured in the gallery and are eligible for awards. Multiple pieces have been purchased by the President's Office in the past for installation elsewhere on campus.
Sparking Conversation with Homeless Statues
Outside Deihl Hall, a homeless figure pushed one shopping heavily loaded cart ahead of them, while pulling a second. Outside the shiny Science & Learning Center, a second figure sat still on a bench by a cardboard sign reading, "God bless."
They're not real—they're statues—but Jada Henry designed her installation to bring people's attention to the plight of homelessness. She hoped the statues inspired people to volunteer to help the homeless, adding that "it starts on campus. It starts on the street across from you. It starts with everyday life and what you see."
The statues were effective. In her space within the Wardman Art Center, she built their bodies out of metal and clothed them in jackets and pants that even second-hand stores couldn't sell. The transformation from raw materials to roughed-up statues is so effective that art professor David Sloan, who advised Jada on the project, has momentarily mistaken them for the real deal.
Master Your Art
All around the art exhibit in Greenleaf Gallery, rusted, tarnished, or natural scavenged items were embedded, cradled in, or broke through modern building materials. Their creator, Davis Gerber, had created a brief moment of cohesion between old and new.
The art major enjoyed the challenges of the sculpture series, which he crafted through the Fifth-Year Fellowship. The one-year program is awarded to a truly outstanding Whittier College studio art graduate who intends to pursue a Master of Fine Arts degree. With access to Wardman Gym, fellows produce a formally and conceptually coherent body of work for their graduate school applications.
"It challenged the instinctive and calculating process I rely on," Gerber said.
Last updated Feb 2020
About the School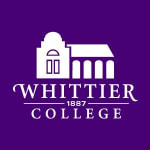 Our long academic tradition aims to foster in students an appreciation for the complexities of the modern world and workplace while never losing sight of the importance of social responsibility.
Our long academic tradition aims to foster in students an appreciation for the complexities of the modern world and workplace while never losing sight of the importance of social responsibility.
Read less