BA International Business Administration Focus on Fashion
Home ›
BA ›
BA International Business Administration Focus on Fashion
Read more about this program on the school's website
Program Description
Link Campus University has decided to offer 1 total scholarship and 4 scholarships at 50% to non-Italian nationals. Please apply here.
The focus on Fashion of the curricula in Marketing & Brand Management of the bachelor's Degree Course in International Business Administration includes specific contents aimed at developing abroad and solid visual and symbolic culture. The educational offer is completed with the strengthening of critical fundamentals, the practice of expressive languages of fashion, the ability to interpret corporate strategic-operational lines, and to integrate new digital technologies for the management and marketing of a fashion collection. The Course associates lessons held by professionals in the various sectors involved. It is based on workshops and interaction moments between students and the world of work.
Course overview
The course provides students with a sound knowledge of essential marketing and management features. At the end of the academic path, students would have acquired core competencies to study in-depth specific aspects of related economic phenomena and seize interesting professional opportunities in the fields of marketing and business communication.
The Course's purpose is to train marketing and management professionals who are capable to analyze consumer behaviors, resort to brand management tools, and gain the necessary know-how to assess the competitive dynamics of contemporary marketing.
Modules, whose teaching methodology draws inspiration from lessons learned of prestigious international universities, are grounded on meaningfully-innovative approaches, also content-wise (Marketing, Performance evaluation of marketing activities, Behavioral Marketing, Strategic Management, Supply Chain Management, Media Marketing).
The close interrelation between Degree Courses and the activities carried out by Link Campus Research Centres in the fields of Economics and Management (DISEC e CERMES) favors students' close touch with the ground and applied research dimensions. Lecturing and research thus become a unicum to successfully face complex challenges of contemporary work scenarios.
Moreover, Link Campus University has entered into an agreement with the Rome-based Association of Business Consultants and Expert Accountants to enable students to carry out an internship by the Association as part of the curriculum and to be exempted from the written test in the frame of the State Examination (a legal requirement to access the professional Association of Business Consultants and Expert Accountants).
Workshops
Economy workshop on management solution
Enterprise digitalization
Media marketing
International financial institutions
Start-up
Marketing with the tools of behavioral and cognitive sciences
Global enterprises (often "invisible")
"Trading Lab"
Professional opportunities
Graduates in Marketing & Brand Management can comfortably serve in the Marketing sector by different enterprises and communication agencies. Specifically, in view of their training and profile, they can be assigned professional tasks in the fields of business communication, public relations, market research/analysis, and events organization.
Employment opportunities
The Course trains the following professional roles:
Product Manager;
Brand Manager;
Trade and Retail Manager;
Customer Relation Manager;
Marketing Analyst.
The adopted lecturing methodology draws inspiration from the academic and professional experience of the teaching staff, specialized in international marketing management and corporate brand management.
With a view of encouraging students' gradual academic and human growth, the study plan initially enables the development of analytical skills, subsequently a critical awareness of acquired contents and eventually the ability to approach complex issues with an innovative and original forma mentis.
The Course effectively combines a traditional lecturing approach with practical incentives by the means of project works, business games, and business simulations, carried out with the participation of professionals with an international reputation. Numerous and extremely productive are also focused on seminar sessions.
The Curriculum overall reflects a strong practical orientation, clearly stemming from the marketing laboratories (media marketing and cognitive marketing) with a high impact in terms of professional specialization. Amongst lab activities, the most innovative is likely the one focusing on the in-depth analysis of Media Marketing profiles.
The teaching methodology, as integrated by laboratories, is grounded on a cooperative learning experience, so that students are in close daily contact with their lecturers. The same course rooms, meant to host a maximum of 25 students, enable a direct relationship and interaction with teachers.
Tuition fees
After accurate testing of qualifications, you will, if pre-accepted, a registration fee of 1.000€ (500€ for EU students) must be paid.
Tuition fees are 12.000 Euros for B.A and M.A. courses.
Admission requirements
Undergraduate School
To be eligible for Italian higher education system you have to have a secondary school qualification released after a minimum of 12 years of schooling (overall) that allows entry to a comparable academic program in the foreign state of origin;
In the case where a special Academic Competency Exam (a national test or a final exam) is required for entry to higher education in the foreign country of origin (Selectividad in Spain, Prova de Aferiçao or Prova Geral de Acesso ao Ensino Superior in Portugal, Vestibular or Exame Nacional do Ensino Médio in Brazil, Gao Kao in China, etc.) such a requirement is also mandatory for entry in the Italian higher education system;
Alternatively, applicants with a secondary school qualification obtained after 11 or 10 years of schooling may apply for our preparatory program (foundation course) to compensate the missing years of schooling and acquire the relevant competencies and skills necessary to be accepted in the Italian higher education system;
All applicants must be fluent in the English language with a minimum of B1-B2 according to the Common European Framework of Reference for Languages (CEFR).
Required documents
Valid passport;
Valid Italian residency permit (if applicable);
Final secondary school qualification (or the Certificate of Enrolment, if you are currently attending the last year of secondary school and the final leaving qualification certificate/ diploma is not yet available);
Transcript of records;
Eventual Academic Competence Exam certificate (if applicable);
English or Italian translation of the above-mentioned documents;
Certificate for interrupted studies and/or withdrawal from studies and/or other awarded university certificates with a list of all the exams sustained (if applicable). These certificates must include a detailed program listing the single learning activities and hours of study for theoretical-practical activities;
Eventual Declaration of Value released by the Italian diplomatic representative in the country where the final education qualification was attained; alternatively a CIMEA Statement of comparability (if applicable).
Last updated Jul 2020
About the School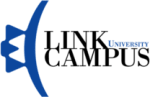 Link Campus University is a private University in Rome which stands under the Italian University's Regulation. Its imprint is international due to its history and its calling. In 2011 the University w ... Read More
Link Campus University is a private University in Rome which stands under the Italian University's Regulation. Its imprint is international due to its history and its calling. In 2011 the University was recognized by the Italian regulation decree of the Minister of Education – University and Research no. 374 of the 21st September 2011.
Read less