BA in Innovative Technologies for Digital Communication
Home ›
BA ›
BA in Innovative Technologies for Digital Communication
Read more about this program on the institution's website
Program Description
The Course in Innovative Technologies for Digital Communication enables students to acquire both theoretical and practical competencies to devise interactive solutions (digital applications, web sites et cetera), applicable to different contexts.
A society where individuals interact by the means of a growing number of digital applications and different technologies needs to access services that can fulfill users' requirements according to a beneficial and user-friendly modality.
The Course is oriented towards a multidisciplinary education from the users' point of view throughout all the various stages of digital applications-planning. These phases include needs-identification of specific target users, the creation of an application prototype, the assessment of user-friendliness, and a promotional stage through digital channels.
An extensive and integrated knowledge of the main social research techniques and methodologies to assess users' needs (by the means of interviews, focus groups, questionnaires, interactive workshops et cetera) and to analyze available digital technologies (the "mobile" ones as well as, out of example, those linked to the Internet of Things, Artificial Intelligence and Big Data) represents the real added value of this specific curriculum.
Study plan
First Year
I Semester
II Semester

Information Technologies and Digital
Applications
Sociology of Media and Communication
Visual and Digital Media Culture
Public Speaking

Psychology of Innovation
Media Law
Digital Media and Internet Entertainment
Media and Religion
Elective Skills Innovation and Digital
Second Year
I Semester
II Semester

Visual Anthropology
Interactive Storytelling
Corporate and Institutional
Communication
Digital Economy and Marketing

Digital Economy and Marketing
Internet Studies
Digital Social Research
Elective Skills Innovation and Digital
Third Year
I Semester
II Semester

Digital Media Design
Social Media Management
Innovative in Interactive Design
Entrepreneurship and Innovation
Writing for Digital Media

Elective Module Innovation and Digital
Elective Skills Innovation and Digital
Work Experience
Other Language Skills
Dissertation
Professional opportunities
Innovation Strategist: assesses what is already available market-wise, spotting what users really need and, on such a basis, identifying the best interaction experience from users' point of view;
User Experience Designer: creates prototypes of digital applications, defining their functionality and organization, designing the graphical component and visual identity, while cross-checking such aspects with potential final users.
Social Media Manager: chooses the most appropriate communication modalities per each created digital application, identifying the channels of reference for target users and specifically determining the extent of social networks' utilization in the framework of a broader communication strategy.
Careers
The range of professional chances is thus linked to the human and social spheres of digital applications-planning as well as to users' experience that inspires the same planning.
Nowadays the demand - from small and huge enterprises and agencies active in the field of digital services - for professionals who are able to devise digital applications "for" the society and "with" the society is increasingly growing. Till a few years ago the entrepreneurial dimension was mostly looking for professionals with a technical and informatic profile. Currently, the key priority seems the integration of potential final users' points of view into a real product that they will be purchasing and using so that Innovation Strategists, User Experience Designers, and Social Media Managers prove to be the most required and widespread professional figures. They have the comparative advantage of being well-aware of different features of the available technologies and digital devices, while at the same time managing to tailor the various digital applications to specific categories of users as well as to the users' environment so to meet expectations and fulfill requirements.
According to recent research carried out by Cisco Italia, in the near future enterprises will be mainly demanding profiles focused on users' needs-based planning: almost 27% of enterprises, in fact, claims to have already planned their recruitment in the next 3 years. The very same figure has been internationally confirmed from Brazen Life which also highlights that such a request will increase by 30% over the next years. Furthermore, Crebs-sponsored research predicts that a competent planner will likely earn up to 70.000 euros per year.
Link Campus University offers the added value of multidisciplinary education, along with opportunities for in-depth study and professional chances.
Another relevant feature is steady cooperation with the University's research centers. Several lecturers at the same time carry out research activities by the DASIC (Digital Administration and Social Innovation Center) that implements a range of projects focused on the application of new technologies at entrepreneurial, institutional, and social levels, aiming at introducing innovation and optimization into production, administration and consumption processes.
Admission requirements
To be eligible for the Italian higher education system you have to have a secondary school qualification released after a minimum of 12 years of schooling (overall) that allows entry to the comparable academic program in the foreign state of origin;
In the case where a special Academic Competency Exam (a national test or a final exam) is required for entry to higher education in the foreign country of origin (Selectividad in Spain, Prova de Aferiçao or Prova Geral de Acesso ao Ensino Superior in Portugal, Vestibular or Exame Nacional do Ensino Médio in Brazil, Gao Kao in China, etc.) such a requirement is also mandatory for entry in the Italian higher education system;
All applicants must be fluent in the English language with a minimum of B1-B2 according to the Common European Framework of Reference for Languages (CEFR).
Required documents
Valid passport;
Valid Italian residency permit (if applicable);
Final secondary school qualification (or the Certificate of Enrolment, if you are currently attending the last year of secondary school and the final leaving qualification certificate/ diploma is not yet available);
Transcript of records;
Eventual Academic Competence Exam certificate (if applicable);
English or Italian translation of the above-mentioned documents;
Certificate for interrupted studies and/or withdrawal from studies and/or other awarded university certificates with a list of all the exams sustained (if applicable). These certificates must include a detailed program listing the single learning activities and hours of study for theoretical-practical activities;
Eventual Declaration of Value (read more here) released by the Italian diplomatic representative in the country where the final education qualification was attained; alternatively a CIMEA Statement of comparability (if applicable).
Tuition fees and funding
The annual tuition fee for international students is €12,000; while there is also a single pre-enrolment fee for students of €500.
Last updated Nov 2020
About the School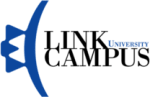 Link Campus University is a private University in Rome that stands under the Italian University's Regulation. Link Campus University combines the English system's educational strategies with the Itali ... Read More
Link Campus University is a private University in Rome that stands under the Italian University's Regulation. Link Campus University combines the English system's educational strategies with the Italian culture and didactic method. Most of the degree courses are taught in English, and some are held in Italian.
Read less