Program Description
The Fine Art BA (Hons) degree is one of the most challenging and creative courses you can study. Contemporary and historical skills, theories and materials; art histories; visual and contextual research; entrepreneurship and project management: at City & Guilds of London Art School we genuinely take time to support and challenge you in all these areas, enabling you to achieve exceptional results and move on to professional practice or further study with confidence and experience. We don't believe in a 'house style'; this is an Art School where, with focus and ambition, you can fully explore ways of making and thinking, and develop your own artistic 'voice'.
This three-year full-time course is validated by Birmingham City University's School of Art; regular checks by the Quality Assurance Agency confirm the standard of our provision and our external examiners attest to our consistently high standards and results.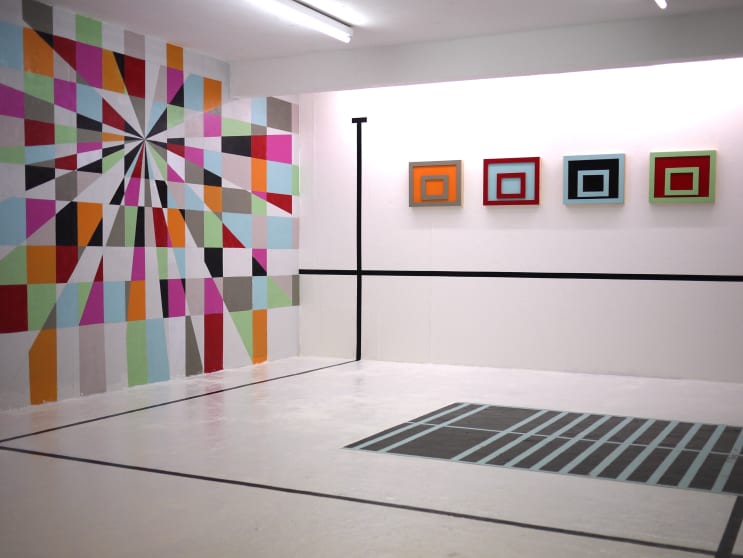 Content and Structure
On this course, you are offered the opportunity to develop your work in the wider context of fine art through the specialist areas of painting, sculpture, printmaking and drawing. The emphasis is on supporting and challenging you to develop an approach to art practice based on your own creative interests and ideas, alongside an exploration of questions about what painting, sculpture, printmaking and drawing might be now, given their historical roots, materials, processes and current discourses. Some elements of the course have a specific focus based on your choice of specialism, while group tutorials, live projects and other sessions, such as professional practice, are shared across the Fine Art course.
FIRST YEAR
You are introduced to contemporary practice through the historical genres of Fine Art with a particular emphasis on the technical use of materials and processes, alongside art histories research through practical workshops, seminars and lectures. The teaching on the Fine Art course aims to nurture your ambitions through regular discussion and advice in one to one tutorials and group critiques. You will be supported and challenged to develop an approach to self-directed study through the development of specialist skills and critical thinking as the year progresses.
On this Fine Art course, you are offered an opportunity to follow a specialist route through painting, sculpture, print or drawing while participating in the wider context of Fine Art. You engage in visual and contextual research and studio activity through a series of projects that consider personal narratives that relate to themes such as: transcription, the body, landscape and the object. As the year progresses you undertake increasingly self-directed projects and test out approaches to presentation and display.
The Art Histories Programme runs throughout the year, locating Fine Art practice in a historical and contemporary context and informing discussions in group critiques and seminars.
Drawing is an important component of the year enabling you to investigate its role as both a form of research and as a practice in its own right.
Within this carefully structured framework, you establish a basis for your own contribution to the wider cultural conversation about painting, sculpture, print, drawing and installation. This is celebrated in an end of year exhibition with second-year students that takes the form of an off-site 'live project' enabling you to develop important professional practice skills.
SECOND YEAR
The second year sees a shift in emphasis towards a more extended period of self-directed studio activity with a focus on practical and theoretical research methodologies and curatorial and exhibiting possibilities related to your practice. You will develop your own ideas through studio practice involving direct material research supported by group critiques, seminars and regular tutorial input from the range of tutor artists teaching on the course.
The Art Histories programme explores the history of ideas, enabling you to develop your critical understanding of the key artists, thinkers and theories that profoundly influence contemporary art practice. Your own ideas will be enriched and informed through engagement in this programme that has been carefully designed to compliment your studio activities.
The Professional Practice Programme sets out to prepare you for life after art school through a range of study visits, seminars and artist talks by art world professionals. In addition competitions and the off-site live project exhibition offer valuable opportunities for you to develop as a professional artist.
In addition to the structured classes, the Drawing Studio offers opportunities to join workshops and free evening classes.
THIRD YEAR
The Third year is a focused and intense period for research and studio practice development. You will set out your own programme of study with two key outputs: the production of a substantial body of work towards an end of year exhibition and the writing of a dissertation exploring a theme you have chosen that closely relates to your studio practice research.
Throughout the year you will benefit from regular discussion and feedback from tutors, visitors and your peers. The Professional Practice Programme is expanded to expose you to a range of art world professions and activities in private, public and corporate contexts. Seminars and workshops continue during the year and you will be encouraged to research and test out approaches to showing your work in preparation for the Degree Show exhibition at the end of the course.
The Degree Show is one of the key highlights of the Art School calendar with a large number of visitors from members of the general public to art professionals including gallerists and curators. Graduates have gone on to receive commissions and solo shows based on connections made during the exhibition.
Entry Requirements
Applicants for BA (Hons) Fine Art are normally expected to have achieved, or be expected to achieve, the equivalent to 280 UCAS points, for example:
A pass in 3 GCE A-levels with one at grade A OR
A pass at Foundation Diploma in Art and Design and 2 passes in GCE A-levels This educational level may also be demonstrated by possession of a combination of other qualifications, for example, the International Baccalaureate or High School Diploma. Applicants who can demonstrate equivalent prior professional experience will also be considered through a process called Accreditation of Prior (Experiential) Learning (AP(E)L), which involves a judgment of various work-life and formal educational experiences against the selection criteria.
Applicants who do not speak English as a first language will be required to provide evidence of achieving the equivalent of the International English Language Testing Service (IELTS) score of 6.0 or above, with a minimum of 5.0 in all four areas.
Selection criteria
We select applicants according to their potential and current ability to:
fulfil the entry requirements;
demonstrate commitment and motivation for the subject and the course
explore, articulate and develop their ideas as visual and material outcomes;
creatively research information and visual material to support the development of their ideas;
demonstrate a range of skills and technical abilities appropriate to their developing art practice;
communicate ideas visually, verbally and in writing;
self direct and evaluate their own work.
For more information, please visit our website.
Last updated Jan 2018
About the School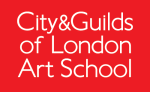 Welcome to City & Guilds of London Art School, a not-for-profit, specialist higher education institution dedicated to teaching and inspiring the next generation of creative professionals. We prov ... Read More
Welcome to City & Guilds of London Art School, a not-for-profit, specialist higher education institution dedicated to teaching and inspiring the next generation of creative professionals. We provide an important alternative to other models of art and craft higher education in the UK.
Read less