Program Description
Overview
For over 30 years, Kent has been at the forefront of developing film as an academic subject. Our expertise means that you have a wide choice of areas to explore.
As a student, you become part of the community based within the School of Arts building – a creative hub for students of film, drama, media studies and art history.
Our degree programme
Our degree is flexible: you study film theory but you also have the option to explore film practice – for example, through developing the skills of a film critic or getting involved in creative film production.
In the first year, you cover the language of film (framing, sound, editing, performance, lighting), learn about the theory and the history of film, and can take a practical filmmaking module.
In your second and final years, you have a huge range of modules to choose from, covering everything from avant-garde to animation, with a variety of practice modules too, including screenwriting and documentary film.
Placement year
It is possible to take this degree with a placement year and gain valuable work experience.
Year abroad
You have the option to combine this degree with a year of working or studying abroad.
Study resources
Facilities to support film theory include:
our own cinema, which screens ten to 15 films a week
8,000 DVDs and videos in the library
individual and group viewing facilities in the library
an extensive collection of books and journals, including online resources.
Our film production facilities are industry-standard and include the following:
soundproofed production studio with projection, chroma-key green screen and black serge cycloramas
extensive lighting grid
sound-dubbing studio
individual edit suites equipped with Final Cut Pro
digital studio with post-production software.
Extra activities
The School of Arts puts on many special events, which you are welcome to attend. In previous years, these have included symposia, seminars, conferences and exhibitions, as well as visits by filmmakers and critics.
You also have the chance to take part in film-related student societies.
The Film Society at Kent is run by students and gives you a chance to get involved in film production, film journalism, educational activities and a film festival.
Kent Media Centre, run by student volunteers, produces KTV (Kent Television) – a TV station dedicated to student news and events across campus.
For trips to the cinema, we have the Gulbenkian Cinema on campus, which screens arthouse, independent, foreign language and blockbuster films. In Canterbury city centre, there is also the Curzon arts cinema and an Odeon.
Professional network
Film students become part of a wide professional network, thanks to our excellent links with other film bodies. These include:
Arts Council England
British Film Institute (BFI)
Independent Cinema Office
Screen Archive South East
Kent Film.
Independent rankings
Media and Film Studies at Kent was ranked 3rd overall in The Guardian University Guide 2018. In the National Student Survey 2017, Cinematics and Photography at Kent was ranked 4th for teaching and 9th overall satisfaction.
Of Film Studies students who graduated from Kent in 2016, over 95% of those who responded to a national survey were in work or further study within six months (DLHE).
Course structure
The course structure below gives a flavor of the modules that will be available to you and provides details of the content of this programme. This listing is based on the current curriculum and may change year to year in response to new curriculum developments and innovation. Most programmes will require you to study a combination of compulsory and optional modules. You may also have the option to take 'wild' modules from other programmes offered by the University in order that you may customize your programme and explore other subject areas of interest to you or that may further enhance your employability.
Stage 1
FI313 - Film Style
FI315 - Film Theory
FI316 - Film Histories
FI308 - Introduction to Filmmaking
FI309 - Introduction to Filmmaking
FI314 - Hollywood Studios
Stage 2
FI531 - Postwar American Cinema
FI565 - British Cinema
ART521 - Media Ethics
ART522 - Disability and the Arts
FI595 - Film Genre (Horror)
FI602 - Documentary Cinema
FI603 - Sound and Cinema
FI606 - Avant-Garde and Experimental Cinema
FI607 - Storytelling and the Cinema
FI618 - Screenwriting
FI583 - Cinema and National Identity
FI629 - Working with Actors
FI630 - Documentary Filmmaking
FI631 - Genre Filmmaking
FI632 - TV: From Soap Operas to Sitcoms
Stage 3
FI584 - The Gothic in Film
FI585 - Film Criticism
FI587 - Extreme Cinema
FI622 - Television Series: Narration, Engagement, and Evaluation
FI625 - Microbudget Filmmaking: Fiction
FI628 - Film Editing
ART526 - Arts Funding and Policy: Making it Happen
ART500 - Independent Project
ART501 - Arts Internship
ART508 - Transgressive Women
ART509 - Transmedia: Comics, Games, Web, and VR
ART520 - Psychology of the Arts
FI568 - Film and Television Adaptation
FI569 - Digital Domains
FI573 - Animated Worlds
FI577 - Cognition and Emotion
FI582 - New York and the Movies
Teaching and assessment
All modules involve lectures, small group seminars and film screenings (where relevant). On average, you have two lectures and three hours of seminars each week, plus four to six hours of film viewing.
Depending on the modules you select, assessment varies from 100% coursework (extended essays or dissertation) to a combination of examination and coursework.
Careers
Recent graduates have gone on to work in areas such as:
film and TV production
arts organizations
media outlets (as film journalists)
film and TV archives
film marketing and distribution
university and school teaching
local government
business.
Last updated Sep 2018
About the School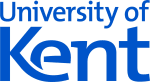 The School of Arts at the University of Kent is based at the university's Canterbury campus, just outside the historic and culturally significant city of Canterbury. The School of Arts offers undergra ... Read More
The School of Arts at the University of Kent is based at the university's Canterbury campus, just outside the historic and culturally significant city of Canterbury. The School of Arts offers undergraduate and postgraduate programmes in four subject areas: Drama and Theatre; Film; Art History; and Media Studies.
Read less