Program Description
Overview
Drama and Theatre at Kent is based in the School of Arts, a creative and academic hub for students in drama, film, media studies and art history. Together we occupy the award-winning Jarman building, which houses outstanding drama and teaching facilities. We have our own industry-standard studios and a 120-seat theatre. As part of an inclusive and creative community, you will benefit from working and studying alongside staff and students who are passionate about their subject.
As a Drama and Theatre student at Kent, you work alongside world-leading academics with a wide range of specialisms in areas such as contemporary performance, European theatre, theatre history and Shakespeare, comedy, and community-based theatre. You are taught by academics who are theatre professionals with real and current industry experience in theatre design, acting, directing, stage management, dance, stand-up comedy, and arts funding. In addition, you learn from our professional technical team, which includes a workshop manager and three technicians.
Your Drama and Theatre degree at Kent is as rigorous and challenging as any subject in the Humanities, but as well as developing your critical and analytical writing abilities, our programme allows you to build practical skills that are transferable to any industry, not just theatre. At Kent, you cultivate the skills in creativity, performance, project management, leadership, communication and teamwork that give our graduates outstanding and proven employment prospects.
Our degree programme
At Kent, we challenge the distinction between practical and theoretical study, which means that many of our modules include both written and performed assessments.
Currently, in your first year, you learn a variety of performance skills, technical theatre disciplines, how to work creatively and safely on and behind the stage, all the while being introduced to key ideas, practitioners and theatre histories.
In your second year, you begin to shape your own degree with an impressive range of modules to choose from. For example, you might be able to focus on European theatre, acting, costume and fashion, physical theatre, Shakespeare, avant-garde theatre or popular performance.
In your final year, you complete an independent or creative project and can choose specialist modules from a wide variety which may include playwriting, performance, applied theatre, stand-up comedy or arts funding, or else develop further the areas studied in your second year. The year ends with a programmed festival of student work in the summer term.
You graduate from Kent with an understanding of theatre in all its forms and the creative competence to succeed in a future career in the arts or beyond.
Year of professional experience
It is possible to spend a year on placement gaining valuable workplace experience and increasing your professional contacts. You don't have to make a decision before you enrol at Kent but certain conditions apply.
Year abroad
We offer the option to study abroad for a term or a year at one of our partner institutions in Europe, the USA or South Africa. You don't have to make a decision before you enrol at Kent but certain conditions apply.
Study resources
Drama and Theatre students benefit from some of the best rehearsal, teaching, study and performance facilities in the UK, including:
industry standard Jarman studios with heated semi-sprung floors, lighting rigs and a spacious control box housing the latest equipment
the 120-seat Aphra Theatre
the Lumley studio
a fully equipped construction workshop
a sound studio
the 340-seat Gulbenkian Theatre, which offers industry placements on campus, as well as a year-round visiting professional programme of theatre
the University's Templeman Library, which is renowned for its drama and theatre manuscripts, including collections of playbills, prints, programmes and other theatre ephemera
Digital Theatre Plus, which provides full-length films of British theatre productions, in addition to interviews with the cast and the creative and production teams.
Extra activities
There are a whole range of student-run societies. In previous years, students have had the opportunity to join:
T24 Drama – produces and puts on six shows a term
Musical Theatre – produces musicals and musical showcase
Circus – a collective of artists and creative characters
Glee – a choir for people who love to sing
Costume for Stage and Screen – design and sew costumes
Music Society – orchestras, chorus, concert and big bands
Sports Societies – over 45 to choose from and extensive facilities.
The School of Arts organises special events that you are welcome to attend. These may include:
guest workshops and talks by professionals from the world of theatre
symposia
seminars
conferences and exhibitions.
Professional network
The School of Arts has developed links with some of the major players in the industry:
Bobby Baker
C&T theatre
Gulbenkian Theatre
Little Bulb Theatre
Marlowe Theatre
Thomas Ostermeier
Oily Cart
Reckless Sleepers
Shakespeare's Globe.
Independent rankings
Drama at Kent was ranked 13th for research quality and 19th overall in The Complete University Guide 2018.
For graduate prospects, Drama at Kent was ranked 8th in The Guardian University Guide 2018. Drama and Theatre at Kent was ranked 3rd in the UK for the percentage of students who found professional jobs or further study within six months of graduation in 2016 (DLHE).
Course structure
The following modules are indicative of those offered on this programme. This listing is based on the current curriculum and may change year to year in response to new curriculum developments and innovation.
On most programmes, you study a combination of compulsory and optional modules. You may also be able to take 'wild' modules from other programmes so you can customize your programme and explore other subjects that interest you.
Stage 1
DR338 - Making Performance 1
DR339 - Making Performance 2
DR340 - Introduction to Mask
DR345 - Puppet and Object Theatre
DR346 - Popular Performance: Pubs, Clubs, and Citizenship
DR347 - Ancient Greek Theatre
Stage 2
DR549 - Acting
DR594 - Popular Performance
DR612 - Shakespeare's Theatre
DR684 - Introduction to Musical Theatre Dance
DR685 - Theatre and Adaptation
DR687 - Sex, Gender, and Performance: Beyond the Binary
ART522 - Disability and the Arts
DR663 - Physical Theatre 1
DR667 - Site-Specific Performance
DR674 - Media and Performance Art
Stage 3
DR678 - Creative Project
ART500 - Independent Project
ART501 - Arts Internship
ART508 - Transgressive Women
ART520 - Psychology of the Arts
DR619 - Playwriting I: For Beginners
DR636 - The Shakespeare Effect
DR648 - Applied Theatre
DR659 - Acting Shakespeare
DR610 - Performing Lives: Theory & Practice of Autobiographical Theatre
DR683 - Theatre and Ideas
DR676 - Introduction to Stand Up
DR664 - Physical Theatre II
ART526 - Arts Funding and Policy: Making it Happen
Teaching and assessment
We are renowned for our innovative teaching and assessment methods, which include modules that allow you to:
perform in a variety of styles and settings
create exhibitions or work in the community
write your own stand-up routine or produce a variety show
attend a variety of theatre shows and write reviews
discover how the art industry works
learn how to watch performances and read texts critically
learn about theatre from different times and cultures
Careers
Our graduates have developed careers as:
journalists
authors
literary managers
directors
performers
scriptwriters for television
stand-up comedians
casting agents
event managers
arts administrators
community theatre officers for local councils
drama teachers.
Last updated Sep 2019
About the School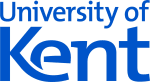 The School of Arts at the University of Kent is based at the university's Canterbury campus, just outside the historic and culturally significant city of Canterbury. The School of Arts offers undergra ... Read More
The School of Arts at the University of Kent is based at the university's Canterbury campus, just outside the historic and culturally significant city of Canterbury. The School of Arts offers undergraduate and postgraduate programmes in four subject areas: Drama and Theatre; Film; Art History; and Media Studies.
Read less