BA Business Administration specialization: business and organizational psychology
Home ›
BA ›
BA Business Administration specialization: business and organizational psychology
Program Description
Why specialize in business and organizational psychology?
Success in companies requires a strong business foundation and a thorough understanding of the people involved. Both areas of competence are taught to you in this Bachelor: The solid basic course teaches the knowledge in business administration and management; the specialization in business and organizational psychology gives you the know-how to deal with the psychological challenges in the workplace.
By understanding the psychological background of human action in organizations, the course enables you to make important contributions to the work process. You can also better involve other people in diverse work processes, such as in innovation, change or marketing work, and motivate them if you have built up competencies in organizational and business psychology.
Business and organizational psychology is the ideal specialization if you want to work in the following areas, for example:
Corporate and organizational development
MR
Change and transformation management
consultation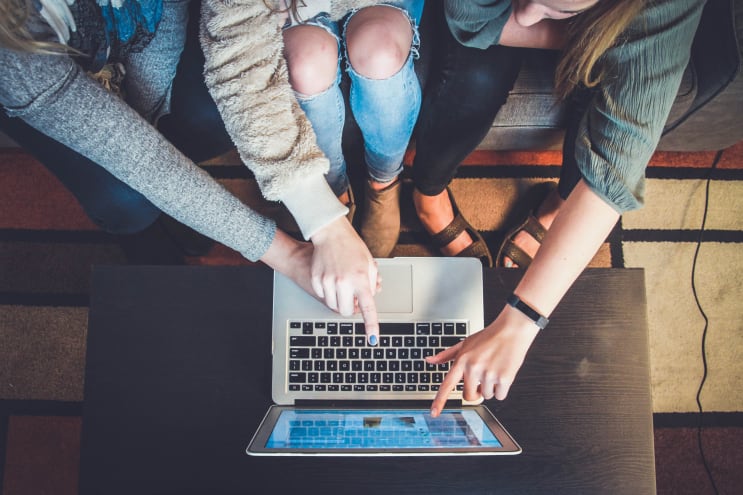 John Schnobrich / Unsplash
Learning field 1 - orientation, perspectives and methods
Management-oriented business administration
A slightly different introduction to modern management and economic thinking
Economics
Understand how the (global) economy and economies work today
mathematics
Don't be afraid of numbers - we teach you the business mathematics that you really need today.
statistics
In business, nothing works without numbers, data and statistics. We show you how statistics become business intelligence
Company and commercial law
Everything that is right: The most important legal questions and relationships for business people
Optional - if you want:
Don't be afraid of numbers: The "SMI Mathematics and Statistics Refresher"
Push 1: The SMI push program (your individual coaching) - the first competence measurement + feedback
Learning area 2 - innovations, entrepreneurship and competitiveness
marketing
Understand modern markets, customers and innovative marketing
Innovation and technology
Managing innovations, recognizing trends and understanding technologies
Management
Management methods, processes and strategies
International management
Understand globalization and control international organizations
Optional - if you want:
Push 2: The SMI push program - the first consultation, the first coaching (individual)
Learning area 3 - finance, financing and business plans
Financial accounting and management accounting
Balance sheets, annual accounts, income and cost accounting: the financial focus of our business studies
Investment & financing & controlling
Future-oriented financial management: How do I calculate investments and financing? How do I control with modern controlling?
Law and taxes
Taxes and tax law. Sounds a bit dry - but is extremely important in practice
Learning area 4 - organization, leadership and me
Project management
Project competence for dynamic, digital and agile organizations
Organization management
How to design and develop powerful business organizations
HR management
The instruments of human resource management - completely operational but also very strategic
Competence development
Personally: you develop yourself and your skills for complex management tasks
The specialization:
Economic and organizational psychology
Innovation project
Develop, present, discuss and implement innovations, company ideas, and start-ups in a team
Change management
Shape change professionally
Integration module: introduction, theories and developments in organization and personnel
At a glance: The most important topics, theories and trends in the areas of organization and personnel
New Work and New Leadership
New work strategies
Concepts of New Leadership Perspectives for the New Working World
Communication and leadership
Leading employees successfully - communicating and motivating convincingly
Basics of individual and team development
Have personality and be effective in a team
Organizational design
How structures and processes are designed today
Research methods for business psychologists
Qualitative and quantitative empirical methods
Organizational tools
The methodical toolbox for successful organizational work
You can apply to us online by sending all the necessary documents to the following email address:
studentinfo@Steinbeis-IEC.de
The following documents are requested:
Application form
School report
Training certificate (if available)
CV in tabular form (signed)
A current photo
De-registration certificate (if available)
Your complete application should be received no later than 4 weeks before the start of your studies.
Last updated Mar 2020
About the School
With innovative and transfer oriented study as well as certificate programmes the Institute of Executive Capabilities (IEC) strengthens the capability of employees and executives to handle increasing ... Read More
With innovative and transfer oriented study as well as certificate programmes the Institute of Executive Capabilities (IEC) strengthens the capability of employees and executives to handle increasing performance requirements based on future oriented competences, mindsets and practices.
Read less