Program Description
Overview
Kent's School of Arts is well-known for its innovative programmes in the visual arts. Our Art History programme combines a comprehensive review of art movements, artists, and artistic media with opportunities to put your knowledge into practice.
As an art student, you become part of an artistic community based within the School of Arts' Jarman building – a creative hub for students of art history, film, drama and media studies.
Our degree programme
This programme offers a critically engaging and expansive approach to the discipline of art history. It equips you with the key visual, critical and professional skills necessary for a career in the art world and for a range of other employment opportunities.
In your first year, you take an introductory module on the history of art. Further modules are available on the philosophy of art, photography or contemporary art. You can also choose modules from our film or drama degrees, or from other humanities subjects.
Throughout your second and third years, you develop and expand your engagement with the discipline through a range of specialist modules. As well as options that explore Renaissance and Baroque art, modernism, contemporary art, Surrealism, photography and aesthetics, the degree also offers an introduction to work-related skills directly relevant to employment in the visual arts sector, such as visual arts writing and exhibition curation.
Placement year
To enhance your employability, you have the opportunity to undertake an internship. Spending time on a placement you gain invaluable workplace experience and also have the chance to evaluate a particular career path. We offer all our students support with their CVs and personal statements.
Year abroad
You can also choose to study abroad for a term or a year but certain conditions apply. In the past, students have spent time in countries including Canada and Hong Kong, as well as countries in Europe.
Study options
This programme can also be studied on a part-time basis and as part of a joint honours degree, combined with programmes such as English Literature, History and Archaeology or with a European language.
Study resources
Our first-class resources allow us to offer innovative modules and ways of learning. These include:
the Studio 3 Gallery – a high-calibre exhibition space where you can develop professional curatorial and gallery management skills
the Kent Print Collection – our collection of works by contemporary artists and Old Masters gives you the chance to get involved in the acquisition of valuable works of art on behalf of the department.
Independent rankings
History of Art at Kent was ranked 11th for course satisfaction in The Guardian University Guide 2018.
For graduate prospects, History of Art at Kent was ranked 9th in The Complete University Guide 2018.
Course structure
The following modules are indicative of those offered on this programme. This listing is based on the current curriculum and may change year to year in response to new curriculum developments and innovation.
On most programmes, you study a combination of compulsory and optional modules. You may also be able to take 'wild' modules from other programmes so you can customize your programme and explore other subjects that interest you.
Stage 1 modules
Possible modules may include:
HA355 - Introduction to the History of Art (30 credits)
HA315 - Introduction to Contemporary Art (30 credits or 15 credits)
HA317 - Introduction to the History of Photography (30 credits or 15 credits)
HA362 - Introduction to Aesthetics and the Philosophy of Art (30 credits or 15 credits)
Stage 2 and 3 modules
Possible modules may include:
HA559 - Abstract Art
HA677 - Art and Architecture of the Renaissance
HA841 - Modern Art in Paris
ART501 - Arts Internship (stage 3 only)
HA504 - Classicism, and Baroque
ART502 - Costume and Fashion
HA666 - Drawing on History
HA653 - Exposed: The Aesthetics of the Body, Sexuality and Erotic Art
HA685 - Genius: Perspectives on Artistic Creation
ART500 - Independent Project (stage 3 only)
HA586 - Photographic History & Aesthetics
HA573 - Print Collecting and Curating
HA664 - The Sublime, the Disgusting and the Laughable: Themes in Art & Culture from the Eighteenth Century to the Present
HA694 - Surrealism: Myth and Modernity
HA595 - Visual Arts Writing
Teaching and assessment
All modules are assessed by coursework – essays, presentations, image or text analyses and other module-related activities. We do not schedule exams. This approach to assessment helps you to develop an in-depth knowledge of topics within modules that are most interesting and relevant to your study aims and to acquire a wide range of generic and transferable skills.
Our programmes emphasize a close working relationship with students. The academic adviser system ensures that all of our students have access to a designated tutor for pastoral support and academic guidance throughout their time at Kent.
All modules include weekly lectures and small group seminars, but a distinctive feature is that many modules involve visits to London galleries, overseas visits to museums and other out-of-classroom activities. Helping students to acquire independence of thought and the skills of autonomous study are central to our teaching ethos.
Careers
Our graduates have a very good record of finding employment in the visual arts. Recent graduates have gone into areas including:
art dealing
working in galleries
arts administration
arts therapy
craft studio workshop management
teaching
journalism and the media
picture research libraries
photography.
A degree in Art History enables you to explore the history, meaning, and nature of the visual arts, while also providing the skills for a career in the arts industries and elsewhere.
Last updated Sep 2019
About the School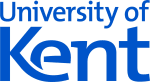 The School of Arts at the University of Kent is based at the university's Canterbury campus, just outside the historic and culturally significant city of Canterbury. The School of Arts offers undergra ... Read More
The School of Arts at the University of Kent is based at the university's Canterbury campus, just outside the historic and culturally significant city of Canterbury. The School of Arts offers undergraduate and postgraduate programmes in four subject areas: Drama and Theatre; Film; Art History; and Media Studies.
Read less