BA (Hons) in Social Sciences
Home ›
BA ›
BA (Hons) in Social Sciences
Read more about this program on the school's website
Program Description
Our multi-disciplinary programme provides you with the opportunity to develop a wide knowledge base from a selection of subject areas which include politics, history, sociology, policing and criminology.
After an introduction to the social sciences in Years 1 and 2, you may start to specialize in Year 3 and Year 4. Exchange opportunities exist in Year 3 with a range of institutions (California State University Long Beach, the University of Massachusetts in Boston, Erasmus University, Rotterdam and Siegen University).
You will also have the option to study language modules, thus broadening your knowledge and the scope of your career options. Graduate employability is high on our agenda and is embedded throughout our programme, which will also equip you with skills in presentation, research and computing, critical evaluation and concise writing.
Your career
Graduates benefit from a wide range of employment opportunities and have previously secured jobs in teaching, social work, the police force, marketing, public administration, political and social research, HR, journalism, counseling, heritage, and tourism.
Graduates can also pursue postgraduate studies in a variety of academic disciplines up to Ph.D. level.
What you will study
Year 1
Social Science foundation modules including History, Politics, Sociology and Criminology plus Economics, and options in Languages
Year 2
Advanced modules in the disciplines studied in Year 1
Year 3
Research methods module and a choice of five modules from the disciplines studied in Year 2
Year 4
Honours Dissertation and four modules from one or more of the disciplines studied in Year 3
Entry requirements
All entry requirements listed here should be used as a guide and represent the minimum required to be considered for entry. Applicants who are made a conditional offer of a place may be asked to achieve more than is stated.
Year 1
SQA Higher
AABBB including English plus Nat 5 Maths at C
A Level
BCC PLUS GCSE Maths and English at C/4
ILC Higher
H1, H2, H2, H3, H3, including English at H2 or above PLUS Maths at O1
IB Diploma
26 points must include Maths
BTEC
Level 3 Extended Diploma in relevant subject at DMM PLUS GCSE Maths and English at C/4
Year 3
HND
HND Social Sciences with ABB in the Graded Units
English language
Academic IELTS score of 6.0 (or equivalent) with no element below 5.5.
Please note: if you are from a majority English speaking country, you may not be required to provide further proof of your English Language proficiency.
Additional information
Other academic and vocational qualifications
Each application to GCU is considered on an individual basis. If you do not have the typical academic entry qualifications, but can demonstrate relevant work experience and/or credits from recognized professional bodies, you may be eligible to enter this course via the University's Recognition of Prior Learning scheme.
International pathways
If you do not meet the English language requirements, you may be eligible for the English for University Study programme.
Fees and funding
The tuition fees you pay are mostly determined by your fee status. What is my student fee status?
Tuition fees 2018/19
Home: £1820
RUK: £9250*
EU: £1820
International: £11,500
*Total tuition fees for RUK students completing a three or four-year degree are capped at £27,750. Specific fees are subject to confirmation by the Scottish Government and may change once confirmed.
If you commence your studies in September 2018 or January 2019, these are the annual or module fees that apply to the duration of your course; however, fees are subject to change. For full details on how fees may change read our fees and refund policy.
Additional costs
In addition to course tuition fees, you may encounter additional costs during your time at University.
Scholarships
We provide high-quality education for a fair price; as the University for the Common Good, we are committed to offering accessible higher education for talented students by keeping our tuition fees low and providing a generous scholarship package of over £2.5 million per year.
If you have any questions or inquiries regarding scholarships available for 2018/19, please feel free to contact the student inquiries team.
International student start dates
For new international students, orientation events start on 14 September 2018. This extra time is specifically designed to assist new international students in settling into the UK and GCU prior to the start of general student induction and teaching.
There will be a whole host of fun and informative activities taking place during this period, including campus and city tours, as well as welcome events where you can meet other international students.
Assessment methods
A wide range of learning and teaching methods are employed to ensure that you gain the necessary knowledge and understanding while developing their intellectual and personal skills to become lifelong learners.
Assessments are designed to develop your independent learning while testing your ability to address problems, formulate arguments and analysis issues. A wide range of assessment styles is adopted, geared to the content of the modules, and enable you to develop not just in your written skills and learning but also in skills such as data analysis, software applications, presentation and team working.
Assessment methods may vary between modules and include: unseen examinations, class tests, written coursework, presentations and group work.
Teaching methods
The employability of our graduates is a cornerstone of our curriculum, enabling our students to become reflective lifelong learners able to respond dynamically to changing employment contexts.
We employ an extensive range of formative and summative assessment methods and additionally, a number of our modules use the university's own Virtual Learning Environment, GCULearn, which enables our staff to develop innovative online modes of assessment, such as discussion boards, MCQ class tests and referencing exercises. We also use this to access e-learning tools such as wikis, blogs, podcasts, and online discussion boards and quizzes.
Last updated Feb 2020
About the School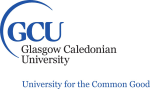 Corporate responsibility and sustainability are fundamental concerns for every organisation. The Glasgow School for Business and Society seeks to address the complex challenges of the global economy, ... Read More
Corporate responsibility and sustainability are fundamental concerns for every organisation. The Glasgow School for Business and Society seeks to address the complex challenges of the global economy, while delivering social benefit to local and global communities.
Read less