Read more about this program on the school's website
Program Description
Accredited by: CII
Despite challenging global economic conditions risk management is an area of growth across all types of organizations. There is an increased demand for qualified risk professionals due to the increasingly global nature of business coinciding with increased regulatory pressures and compliance.
GCU is the only University in the UK to offer this type of undergraduate degree, therefore, creating an opportunity to be a graduate in demand. During your studies, you will explore the applied risk management process from an organizational perspective covering areas such as the identification and management of strategic risks, managing ethics, compliance and conduct risks, business continuity management and project risk management.
The degree has excellent industry links with a key focus on the vocational aspects of risk management and is accredited by the Chartered Insurance Institute (CII) and the Institute of Risk Management (IRM).
The programme places a strong emphasis on employability, transferable skills, and engagement with industry to give 'real world' context, including regular talks from industry related guest speakers and corporate sponsors.
Your career
Leading companies come directly to GCU to recruit graduates from this programme. Graduates have gone on to work with Camelot, Network Rail, PricewaterhouseCoopers, GlaxoSmithKline, Scottish Power, Aviva, Lloyds of London, Balfour Beatty, Tesco Financial Services, local authorities and government organizations, Morgan Stanley, Marsh Inc, AON and the NHS.
What you will study
Year 1
Fundamentals of Financial Management, Introduction to Economics and Data Analysis, Managing Risk in Society and Business, Law in Business, Employability, Enterprise, and Entrepreneurship I, The Business of Social Science.
Year 2
Risk Analysis & Control Techniques, Managing Liability Risk Exposures, Contemporary Organisational Risk Management, Ethics in Society and Business, Employability, Enterprise and Entrepreneurship II, module option
Year 3
Risk, Retention & Insurance, Managing Ethics, Compliance and Conduct Risks, Continuity Management & Planning, Project Management & Risk, Business Research Methods, module option
Year 4
Honours Dissertation, Managing Organisational Health, Safety & Hygiene, module options
Entry requirements
All entry requirements listed here should be used as a guide and represent the minimum required to be considered for entry. Applicants who are made a conditional offer of a place may be asked to achieve more than is stated.
Year 1
SQA Higher
ABBB including English plus Nat 5 Maths at C
A Level
BCC PLUS GCSE Maths and English at C/4
ILC Higher
H1, H2, H3, H3, including English PLUS Maths at O1
IB Diploma
25 points must include Maths
BTEC
Level 3 Extended Diploma in relevant subject at DMM PLUS GCSE Maths and English at C/4
Year 3
HND
HND Business or HND Administration and IT with AB/BBB in the Graded Units.
Other business-related HND qualifications may be considered
English language
Academic IELTS score of 6.0 (or equivalent) with no element below 5.5.
Please note: if you are from a majority English speaking country, you may not be required to provide further proof of your English Language proficiency.
Additional information
Other academic and vocational qualifications
Each application to GCU is considered on an individual basis. If you do not have the typical academic entry qualifications, but can demonstrate relevant work experience and/or credits from recognized professional bodies, you may be eligible to enter this course via the University's Recognition of Prior Learning scheme.
International pathways
If you do not meet the English language requirements, you may be eligible for the English for University Study programme.
Fees and funding
The tuition fees you pay are mostly determined by your fee status. What is my student fee status?
Tuition fees 2018/19
Home: £1820
RUK: £9250*
EU: £1820
International: £11,500
*Total tuition fees for RUK students completing a three or four-year degree are capped at £27,750. Specific fees are subject to confirmation by the Scottish Government and may change once confirmed.
If you commence your studies in September 2018 or January 2019, these are the annual or module fees that apply to the duration of your course; however, fees are subject to change. For full details on how fees may change read our fees and refund policy.
Additional costs
In addition to course tuition fees, you may encounter additional costs during your time at University.
Scholarships
We provide high-quality education for a fair price; as the University for the Common Good, we are committed to offering accessible higher education for talented students by keeping our tuition fees low and providing a generous scholarship package of over £2.5 million per year.
If you have any questions or inquiries regarding scholarships available for 2018/19, please feel free to contact the student inquiries team.
International student start dates
For new international students, orientation events start on 14 September 2018. This extra time is specifically designed to assist new international students in settling into the UK and GCU prior to the start of general student induction and teaching.
There will be a whole host of fun and informative activities taking place during this period, including campus and city tours, as well as welcome events where you can meet other international students.
Assessment methods
Our approach to the learning, teaching, and assessment of our students is tailored to the academic needs of our students while preparing them for the job market, as well as their ability to operate independently as lifelong learners.
Our curriculum is designed to develop our student's knowledge and understanding of risk management as an academic discipline and to enable them to reflect logically and critically on risk theory and practice. In parallel with this, the curriculum is designed to promote employability. These skills are embedded throughout the programme and a wide range of methods are used to ensure the acquisition of professional, practical and personal development skills.
Teaching methods
Direct industry awareness and experience is central to our teaching, through the use of guest lectures and presentations at all levels. This is particularly important for our new students, as it helps them understand the sector in which they will eventually find employment.
A member of the Risk academic team acts as a careers tutor for students and assists them with their employability skills and graduate job search. This tutor acts a focal point for both graduate job and student placement opportunities.
Between Year 3 and Year 4, our students have opportunities to undertake paid summer placements in a diverse range of organizations, providing invaluable experience in the development of both professional competence and the graduate skills and attributes required by employers.
Professional Accreditation
Our BA(Hons) Risk Management programme is accredited by the CII, the world's largest professional body for insurance, risk and financial services.
The CII has over 115,000 members in more than 150 countries. The CII awards credit into its two professional qualification frameworks for those seeking a career in insurance, risk management or wealth management.
Graduates of GCU's degree can claim up to 60 credits for one of the CII frameworks:
Insurance
Certificate in Insurance (Level 3)
40 credits needed to complete this qualification, provided one 15-credit compulsory unit (IF1 Insurance legal and regulatory practice) is passed. This means that, if students pass this online, on-demand unit, they only need to use 25 of their credits to complete the qualification and can carry five credits forward for another qualification.
Diploma in Insurance (Level 4)
120 credits needed to complete this qualification, provided two 25-credit compulsory units (P05Insurance law and?P92Insurance business and finance) are passed. This means that, if students pass these units, which are available in April and October, they only need to complete one or two Diploma-level units to complete the qualification.
Advanced Diploma in Insurance (Level 6)
290 credits needed to complete this qualification, provided two 25-credit compulsory units (P05 Insurance law and P92 Insurance business and finance) are passed. This means that, if students pass these units, which are available in April and October, they need to pass other CII units to the value of 210 credits to complete the qualification.
Financial services
The 30 credits in this framework can only be used towards the Advanced Diploma in Financial Planning (Level 6) since there are prescribed completion rules for another level of qualification.
NOTE
Exemption fees are payable at the time of application when applicants are required to complete an application form.
At present, there is a ten-year time limit on claiming exemptions. At its sole discretion, the Chartered Insurance Institute reserves the right to make, amend and or withdraw credit awards at any time, as it sees fit and without monetary compensation. Students should contact the Programme Leader at the time of making the application, to confirm if all awards are current and valid.
HM Forces
In partnership with HM Forces, GCU has identified this programme is being particularly suited to military and ex-military men and women. Visit the HM Forces Careers Zone for more information on the services we provide.
Last updated Feb 2020
About the School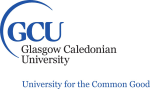 Corporate responsibility and sustainability are fundamental concerns for every organisation. The Glasgow School for Business and Society seeks to address the complex challenges of the global economy, ... Read More
Corporate responsibility and sustainability are fundamental concerns for every organisation. The Glasgow School for Business and Society seeks to address the complex challenges of the global economy, while delivering social benefit to local and global communities.
Read less