BA (Hons) in International Hotel Business Management
Home ›
BA ›
BA (Hons) in International Hotel Business Management
Program Description

This program is offered by American Hotel Academy in academic partnership with Manchester Metropolitan University. This is a career-oriented 3-year program concentrating on the specifics of operating a hotel business.

The program combines the science of management with the art of hospitality by blending theory taught in the classroom with practical training within the school or host companies. Therefore, students are getting not just the necessary knowledge, but the professional and leadership skills that will enable them to assume significant roles in the next generation of hospitality professionals.
Key points:
the program is taught in English.
program structure: three years of classroom study with 8 – 16 months of paid international internships.
faculty: international master and Ph.D. educated teachers, industry executives and practitioners
the program also features: guest lecturers, study trips, career development, and tutoring services.
intermediate certificates are awarded as the students progress through different stages of the program.
the Bachelor's degree is awarded by Manchester Metropolitan University.
tuition fees: lower than the ones charged by similar schools in Western Europe or USA; students also benefit from scholarships and financial assistance plans.

Students can choose specific modules in order to focus on a particular area of hospitality:
Marketing and Sales
Organizational Design
Events Management

Who is this program for?
This is a long term program which blends classes taught on campus with international internships, and as such, requires a high level of commitment from students. Therefore, those who choose this program should be prepared to make studying their main concern during these four years. Although most of our applications are from high-school graduates, please see below the candidates whom this program is best suited for:
Recent high-school graduates
The main audience for this program: being at the beginning of their professional journey, the bachelor program is the ideal path through which students can gradually gain work experience and managerial skills for their future career in the hospitality industry.
Transferred students
Students enrolled in hotel management post-secondary schools or at public or private universities around the world, in a 2-year diploma program or in a degree program in Tourism, Hospitality Management or related – may transfer, if they meet the eligibility criteria, to American Hotel Academy.
Hospitality Employees
Another target audience consists of hospitality industry professionals, who have leadership aspirations but still lack the management knowledge and skills and the appropriate degree they need to fill in managerial positions. Building on their previous professional experience, this program will contribute to future career opportunities.
Career Switchers
These are usually professionals working in other fields of the economy, who are considering a career change in hotel/hospitality management, who have not completed a degree program yet and their time allows them to pursue a full-time 3-year degree program.

Concentrations
Based on personal skills and professional goals discovered during the first part of the program, students can choose their specialization that best suits their interests and career goals. The concentrations are extra – optional – courses offered by the school in order for the students to benefit from exploring one hospitality study area more in-depth. The concentration will not be written on the degree but will be revealed within the student's final transcripts. The students have two choices:
Marketing Management
The role of marketing is vital for any business, especially in a global market as competitive as it is today. This specialization enables students to deepen their marketing and sales knowledge in the context of the global hospitality industry, apply innovative principles of internet marketing and understand specific revenue management tactics.
Events Management
Organizing events has become a key source of revenue for any organization in the hospitality industry. This concentration will enable students to plan and stage different types of events, to track the development of a project from initiation to completion, to understand the specifics of each event and to promote it properly.

Degree requirements
To gain access within the final year (the top up year) of the Bachelor program, students are required to meet the following criteria:
hold the Diploma – Hotel Director
complete the second internship
prove English proficiency of at least: IELTS 6.5 (or the equivalent score for TOEFL or Cambridge).
To graduate with the BA (Hons) in International Hotel Business Management, students are required to complete the following requirements:
Obtain 120 credits by receiving passing grades for all 3rd-year courses.
Submit the dissertation paper in front of the Dissertation Committee.
Final Year courses
The final academic year is focused on the development of strategic business management skills in a global context. The focus is on studying the principles and techniques of critical analysis and evaluation, skills that are developed both in the classroom, as well as through independent study and experience. During this year students are encouraged to develop research and study skills through self-evaluation. In addition, they will further improve their professional skills required in the workplace and will be encouraged to increase their ability to cultivate intellectual and interpersonal skills, confidence and independence, for use in real situations.

Internships
The bachelor program combines classroom sessions with practical training in the school's laboratories and industry placements as follows:
Full-time Study Mode:
internship I: 4 months between the second and the third academic semesters.
internship II: 4 months between the fourth and the fifth academic semesters.
Sandwich Study Mode:
internship I: 4 months between the second and the third academic semesters.
internship II: 8 – 16 months between the second and third academic year.
Modular Study Mode:
internship I: 700 hours (2 days/week for 14 months while studying for the Diploma).
internship II: 8 – 16 months between the Diploma Module and the BA top-up module.

Study abroad
Students who have decided to devote themselves to a career in hospitality must open their minds to the cultural diversity of the world.
Starting with 2013 – 2014 academic year, American Hotel Academy offers its students the opportunity to open up to the world within a partner institution in Switzerland. This is another way to discover a new country with a different culture.
Credits earned this way will be transferred to the curriculum studied at the original American Hotel Academy study center.
Lucerne, Switzerland – IMI International Hotel Management Institute
IMI is one of the leading hotel management schools in the world. Students can attend here a full academic semester, followed by a 5 months internship concluded with Swiss Higher Diploma. All credits obtained after graduating from IMI program are transferable to the academic program followed by the student at American Hotel Academy.
Last updated Apr 2020
About the School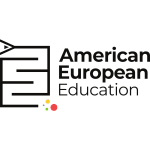 American Hotel Academy was founded in 2007 in Brasov, Romania as the first international hotel management school in the country with the main purpose of offering education & training in hospitalit ... Read More
American Hotel Academy was founded in 2007 in Brasov, Romania as the first international hotel management school in the country with the main purpose of offering education & training in hospitality to Romanian students interested in pursuing global careers. We believe in blending professionally – oriented education with applied skills training within an international setting in a variety of hospitality management disciplines that are not available at many traditional higher education institutions. This is the foundation on which the school has been built and this is how we help our students to achieve their career goals.
Read less