Read more about this program on the school's website
Program Description
Overview
The Interior Design programme provides students with the opportunity to develop their creative and artistic talent within a unique, explorative and highly design-focused course structure where the main emphasis is on international contemporary design.
Throughout the programme, students are educated in design awareness, ability and critique, method construction and the technical characteristics required to advance a career in the vast and complex industry of interior design.
Why study Interior Design at Heriot-Watt University's Dubai Campus?
Strong links and support from a broad range of design industrial partners both in the UAE and within our global network.
A practical based programme addressing in detail all aspects of the interior design sector.
Unique British design education with an emphasis on high academic standards where students are exposed to design-focused collaborations with industry experts.
Praised highly for considerable active press and media coverage received over last three years.
Voted number one in Scotland for art and design and number eight in the UK.
Course content
First Year
The first year provides an introduction to the discipline of interior design research and conceptual approaches across the project briefs. Students also gain core skills through industry-related projects and collaborative group work. Students are encouraged to develop individual strengths and skills in the analysis and evaluation of their work as well as through Creative and Contemporary Studies.
Second Year
Students further develop their design ability and technical skill sets whilst undertaking advanced courses in Design Studio, Contemporary and Contextual Studies, Technical Studies and Building Services. During the second year, students further refine their design techniques and progressively develop key disciplinary attributes across design enhancement, construction learning material and, notably, through the use of professional drafting software.
Third Year
Students are exposed to a higher level of interior design industry experience through a broad range of projects, competitions and collaborations to further develop their skillset and knowledge base. Students will undertake studies in Interior Design Business in Practice, Environment and Behaviour, and Interior Design for a Commercial Context as well as the staple Design Studio and Creative and Contemporary Studies courses.
Fourth Year
Students themselves control the final year topic and channel the direction of their own project, which forms the main body of work for the BA (Hons) degree. A full interior project of work is researched, designed and produced alongside an academic report. This report complements the creative and professional body of work, which is aimed at a specific user function and specialist sector, to demonstrate a comprehensive level of understanding and knowledge of the interior design industry.
Career
Upon graduation, students can pursue a range of careers and roles within the interior design industry and its related areas, including:
Interior designer (commercial, residential)
Lighting designer
Television, magazine and film set designer
Healthcare design specialist
Furniture designer
Sole interior design practitioner
Design director
Retail window designer
Interior site coordinator
Interior space planner
Exhibition designer
English language requirements
Where English was not the medium of instruction at secondary school, applicants must demonstrate English language proficiency equivalent to IELTS 6.0 Academic (with no element below 5.5).
Application deadline
Our Dubai Campus operates a rolling year-round admissions process: as soon as one intake has closed we begin accepting applications for the next one. It is also possible for you to defer your start date for up to a year.
Most students apply 6–10 months in advance of their chosen intake. We can accept applications up until 3 weeks before the start of each intake but you should note that a late application will almost certainly mean a delay in the provision of essential administrative services, such as your student matriculation card (without which you won't be able to access the library or online services).
Last updated Sep 2019
About the School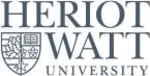 Pioneering British education in Dubai, with highly acclaimed degree programmes that meet the specific demands of local business and industry.
Pioneering British education in Dubai, with highly acclaimed degree programmes that meet the specific demands of local business and industry.
Read less