BA (Hons) in Business and Management
Home ›
BA ›
BA (Hons) in Business and Management
Program Description
Overview
In a dynamic and interconnected global economy, the role of management has never been more important.
We'll equip you to be a holistic, resourceful, innovative and reflective practitioner of management, able to independently identify and develop your own specialisms. You'll be numerically and digitally literate, robust and ethically sound, sensitive to diversity and fully adaptable: a decision-maker able to cope with the demands of the 21st-century workplace.
This broad-based degree will introduce you to cutting edge management theory and practice, with a wide range of specialised modules to choose from. With a more flexible structure than the equivalent BSc, you can tailor your course to fit your interests closely.
Course content
Our business and management, accounting and finance degrees share some common elements in Year 1 to introduce you to the core concepts underpinning these key disciplines.
As you progress, you'll develop the knowledge and skills acquired in your first year, giving both depth and breadth to your learning. You'll be able to choose optional modules to widen your knowledge or bring your specialism into focus.
Year 1
In Year 1, you'll study six core modules, which introduce some of the key concepts and techniques used in business and management. The modules give a broad overview of topics you may want to specialise in later years, with assessments designed to develop your academic skills.
Year 2
In Year 2 you'll develop your understanding further, and explore some new areas of study. Modules build on the concepts introduced in Year 1. You'll explore challenging questions and apply your learning to practical business problems.
Year 3
In your final year, you can choose to develop new skills, take a closer look at topics you're familiar with, or investigate an interesting subject in detail. You can pick six optional modules, or four plus a dissertation based on an original research project.
Study abroad
Year abroad
All of the York Management School's three-year courses give you the option to add a year abroad between years two and three of your course.
Summer abroad
Immerse yourself in another culture for a few weeks or the whole summer on a short course, volunteering programme, or career-related summer school.
Learning by design
Every course at York has been designed to provide clear and ambitious learning outcomes. These learning outcomes give you an understanding of what you will be able to do at the end of the course. We develop each course by designing modules that grow your abilities towards the learning outcomes and help you to explain what you can offer to employers.
Students who complete this course will be able to:
champion and engage in socially, ethically and internationally aware approaches and principles to complex business and management situations, and reflect upon their consequences;
identify and diagnose problems in business and management by applying management theories, frameworks and experience to specific cases;
manage business, management and organizational information by critically evaluating the quality of the evidence base, overcoming ambiguity by identifying gaps and inadequacies, and using suitable methods to collect and collate relevant data;
argue for specific management and business proposals and recommendations by presenting relevant and appropriately detailed information, coherently, articulately and confidently;
act efficiently and professionally to put managerial decisions into practice taking into account the organizational context together with time and resource constraints;
liaise and work with others to deliver team projects, across cultures, in a professional and collegial manner;
engage in continuing professional development by critically evaluating personal strengths and weaknesses, keeping up-to-
14th in the UK for business and management studies
The Times Good University Guide, 2019
93% student satisfaction - We're 1st in the Russell Group for 'Overall Satisfaction' in Management Studies.
2019 National Student Survey
95.6% employed - 95.6% of York Management School graduates were employed or in further study six months after graduation.
Destinations of Leavers from Higher Education survey 2016/17 (HESA) (full-time UK students)
Last updated Oct 2019
About the School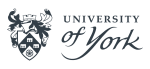 Founded on principles of excellence, equality and opportunity for all, the University of York opened in 1963 with just 230 students. Since then we have become one of the world's leading universities, ... Read More
Founded on principles of excellence, equality and opportunity for all, the University of York opened in 1963 with just 230 students. Since then we have become one of the world's leading universities, carving out a reputation as an academic powerhouse where a clear focus on excellence has secured national and international recognition alongside longer established institutions.
Read less