Program Description
Is this course for me?
If you really enjoy controlling the figures, then Business and Finance is the perfect career path for you. Every organization needs accurate financial information in order to survive and to make decisions about future growth. You will be able to recognize the trends and explore ways to keep a business afloat, making sure the profits stay up and the expenses stay low. As it is a joint degree, this course will benefit students aspiring to be accountants or working in the world of finance. It includes skills that build on investment and commercial banking, insurance, consultancy and financial markets. Wherever there is a business, there are accounts that need controlling. Almost every commercial organization needs skilled financial support. There are companies that deal solely in finance too. These may be investment banks, insurance companies, and financial services companies. The final year of this course involves a finance-related dissertation, together with a study of strategy, international finance and taxation. These are designed to ensure that students leave GBS with a wide range of skills that will impress an employer and enable them to secure employment. Not only will this degree give a sound understanding of how businesses operate, but you will also be able to create and analyze financial statements. You will learn about the business environment and people management, as well as the fundamentals of accounting. Whatever route your future takes, the degree will prove invaluable as it develops your analytical and research skills in all business areas.
What are my career choices?
This course is designed to help you apply for registration with the professional bodies in accounting and finance. Most Business and Finance graduates choose employment that enables further study with a view to gaining a full professional qualification and a career in accounting and/or finance. You could also use your degree (and the more general business and personal skills you will have developed) as a foundation for a career in general management in a wide range of organizations. Many students will go on to study for professional accountancy qualification offered by bodies such as ICAEW, ACCA, CIMA or CIPFA. Your degree should enable you to gain a number of exemptions from their examination requirements and build your career in below sectors -
Business Management
Accounting
Banking and Finance
Consulting
Financial Markets
Career Development and Employability
Global Banking School takes your career very seriously. We start assisting your career opportunities from day 1. You will be having one to one session with your career advisor to identify your strengths and weakness against the top roles you want to achieve your degree. There are various steps you have to go through: Customising your pitch: In your first term, we will help you customize your CV according to the industry and your preferred role. We will guide you to build your personal brand on social media. We would assist you with case studies, mock interviews, and psychometric tests. Conference: You will be encouraged to be involved in assisting the team for industry conferences on various topics. Societies: GBS will suggest you take the volunteer role in various finance and investment societies to connect with industry professionals. Valuation Olympiad: GBS organizes each year Valuation Olympiad Competition and teams from various parts of the world participate in it. You will be invited to participate in it and benchmark yourself against your competition. Corporate Training: GBS trains professionals in investment banks, private equities, hedge funds, consulting firms, and corporates globally. You might have good chances to meet the corporate team and ask for the culture of the firm before you start introducing yourself to these firms. Debates: GBS will push you to develop your extra-curricular skills. You should actively organize and participate in debates to master your communication skills. Our greatest asset is our alumni network We encourage you to participate in alumni networking events in different cities and find mentors who share the common vision with you.
Last updated Feb 2018
About the School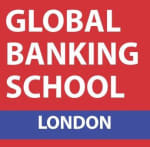 Global Banking School provides Industry leading applied Banking and Finance education around the world. We are known primarily for investment banking training to corporate, banks, private equity and h ... Read More
Global Banking School provides Industry leading applied Banking and Finance education around the world. We are known primarily for investment banking training to corporate, banks, private equity and hedge funds in top 20 financial capitals.
Read less