Read more about this program on the school's website
Program Description
Accredited by: EPAS CIM
There is a growing need for graduates who have a strong foundation across the disciplines of both business and management, coupled with practical experience. This EPAS and CMI accredited programme provides a broad knowledge-base and understanding of managing organizations across local and international contexts.
The initial years of this programme will provide a broad business and management curriculum including financial management, international economics, marketing, human resource management, and law, from both the UK and international perspective.
As the programme progresses there will be a greater emphasis on strategy, leadership, managing people and operations, entrepreneurship and innovation and technology management.
A key feature of the programme is the development of employability skills, encompassing communication, teamwork, problem-solving and leadership skills, through specialist modules including the option to learn a language and undertake a year-long placement in Year 3 (not direct entry students).
Your career
Graduates have gone on to rewarding careers in a variety of functions including general management, management consultancy, accountancy, retail management, sales and marketing, human resource management and public relations.
What you will study
Year 1
Workplace Culture and Behaviour, The Business of Social Science, Foundations of Marketing, Fundamentals of Financial Management, International Economic Issues and Challenges, Law in Business or language option
Year 2
Society, Employability and Business, Essentials of Managing Human Resources, Management Issues and Concepts, Contemporary Cultural Challenges in International Business, Financial Management for Decision Makers, Business Management or language option, or Law if not studied in Year 1
Year 3
Work placement or Enterprise Value Challenge, International Business Strategy, Business Research Methods & Skills, Operations Management, Managing People and Diversity at Work, Business Management or language option module
Year 4
Honours Dissertation or Project, Leading Organisations in a Changing Global Context, Management of Innovation & Creativity, Managing Sustainable Business Excellence and a Business Management or language option
Entry requirements
All entry requirements listed here should be used as a guide and represent the minimum required to be considered for entry. Applicants who are made a conditional offer of a place may be asked to achieve more than is stated.
Year 1
SQA Higher
AABBB including English PLUS Nat 5 Maths at C
A Level
BCC PLUS GCSE Maths and English at C/4
ILC Higher
H1, H2, H2, H3, H3, including English at H2 or above PLUS Maths at O1
IB Diploma
25 points must include Maths
BTEC
Level 3 Extended Diploma in relevant subject at DMM PLUS GCSE Maths and English at C/4
Year 3
HND Business or HND Administration and IT
with an AB/ABB in the Graded Units
Other business-related HND programmes may be considered.
English Language
Academic IELTS score of 6.0 (or equivalent) with no element below 5.5.
Please note: if you are from a majority English speaking country, you may not be required to provide further proof of your English Language proficiency.
Additional Information
Other academic and vocational qualifications
Each application to GCU is considered on an individual basis. If you do not have the typical academic entry qualifications, but can demonstrate relevant work experience and/or credits from recognized professional bodies, you may be eligible to enter this course via the University's Recognition of Prior Learning scheme.
International Pathways
If you do not meet the English language requirements, you may be eligible for the English for University Study programme.
Fees and Funding
The tuition fees you pay are mostly determined by your fee status. What is my student fee status?
Tuition fees 2018/19
Home: £1820
RUK: £9250*
EU: £1820
International: £11,500
*Total tuition fees for RUK students completing a three or four-year degree are capped at £27,750. Specific fees are subject to confirmation by the Scottish Government and may change once confirmed.
If you commence your studies in September 2018 or January 2019, these are the annual or module fees that apply to the duration of your course; however, fees are subject to change. For full details on how fees may change read our fees and refund policy.
Additional costs
In addition to course tuition fees, you may encounter additional costs during your time at University.
Scholarships
We provide high-quality education for a fair price; as the University for the Common Good, we are committed to offering accessible higher education for talented students by keeping our tuition fees low and providing a generous scholarship package of over £2.5 million per year.
If you have any questions or inquiries regarding scholarships available for 2018/19, please feel free to contact the student inquiries team.
International Student Start Dates
For new international students, orientation events start on 14 September 2018. This extra time is specifically designed to assist new international students in settling into the UK and GCU prior to the start of general student induction and teaching.
There will be a whole host of fun and informative activities taking place during this period, including campus and city tours, as well as welcome events where you can meet other international students.
EPAS Accredited
BA(Hons) Business Management is accredited by the European Foundation for Management Development Programme Accreditation Scheme (EPAS).
Benchmarked against international standards, GCU is one of just 69 institutions worldwide to achieve EPAS accreditation. The university was commended by EPAS for its exceptional commitment to the ethics, responsibility, and sustainability (ERS) agenda. This endorsement provides our graduates with an assurance that their qualification is among the best in the world.
HM Forces
In partnership with HM Forces, GCU has identified this programme is being particularly suited to military and ex-military men and women. Visit the HM Forces Careers Zone for more information on the services we provide.
Language Option
You can choose to study a language at each level of this degree. GCU offers modules in French, German, Italian, Spanish and Portuguese from beginners to professional level. You can also choose Mandarin at the beginners level.
International Study Exchange
Instead of choosing the work-based placement in 3rd year, you can decide to study abroad for part or the whole of Year 3 at one of our partner universities in Europe, Canada, USA, Australia or Latin America.
Assessment Methods
We use a wide range of learning and teaching methods to ensure that you have both the necessary knowledge and understanding of business and management and a portfolio of intellectual and personal skills.
Each module on the programme uses its own learning, teaching and assessment strategy to achieve learning objectives. Assessment methods vary between modules and may include unseen examinations, class tests, essays, management reports, case studies, presentations, and group work.
Teaching Methods
The learning and teaching methods we use to ensure that our programme is both vocationally relevant and academically challenging. Our approach is student-centered, practical, participative and relevant to the needs of employers. We've moved away from the traditional teacher-centric learning to a more independent learning approach, where you are encouraged to develop critical thinking skills.
In addition to the traditional lecture, seminar and workshop formats, we adopt a multi-platform approach to learning that offers access to a wide range of resources including podcasts, webinars (internet-based seminars), discussion boards and independent (including web-based) study.
Our approach to learning provides a balance between knowledge transfer, knowledge exchange, the co-and creation of knowledge based on interaction with peers, academics, and business leaders. We expect students to adopt an active stance to their own learning, and that of others.
Last updated Feb 2020
About the School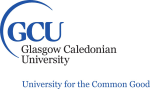 Corporate responsibility and sustainability are fundamental concerns for every organisation. The Glasgow School for Business and Society seeks to address the complex challenges of the global economy, ... Read More
Corporate responsibility and sustainability are fundamental concerns for every organisation. The Glasgow School for Business and Society seeks to address the complex challenges of the global economy, while delivering social benefit to local and global communities.
Read less
Accreditations