Read more about this program on the school's website
Program Description
Overview
The programme provides a thorough grounding in the subject of architecture, including a portfolio of design, technical and theoretical courses covering all aspects of architectural theory and practice. The course has been designed with reference to the RIBA criteria, providing students with a well-rounded and internationally respected curriculum. Students will work across technical and humanities disciplines, testing the knowledge and skills from these courses through a series of core design projects taught in a studio environment (approx 50% of courses). The course provides students with the key analytical and practical skills and knowledge required to attain the RIBA Part 1 level, the first step towards formal Chartership as an architect (course accreditation pending).
After graduation, students are equipped to work for consultants, contractors or government at Architectural Assistant level, and/or apply for an RIBA Part 2 level postgraduate course at international universities.
The core curriculum includes instruction in all main subject areas, providing a grounding in architectural design history and theory as well as technical instruction and application. Students will be required to produce a varied portfolio of drawn, modelled (CAD and physical), written and examined work. There is an emphasis throughout on the personal development of students within a professional environment.
Why study Architecture at Heriot-Watt University's Dubai Campus?
Heriot-Watt University has a wealth of specialist expertise in the built environment and is internationally recognised as one of only four Centres of Excellence in Sustainable Building Design.
The course is based on the internationally renowned RIBA Part 1 level.
The course covers both technical and theoretical aspects, providing an excellent foundation for future practice or study at postgraduate level, including RIBA Part 2.
The combination of lectures and studio delivery encourages excellent self-motivation and the development of transferable skills that are valuable across the built environment industry.
Our programme is designed to help shape the built environment for the 21st century, not only in terms of architecture but also to support a sustainable, energy-efficient and green society.
Course content
First Year
Students study introductory courses in Architectural History/Theory, Construction, and Design, alongside a studio-delivered course of design projects (50%) introducing basic drafting, modelling and design skills.
Second Year
Expands on the basics of the first year, with further written and examined work developing theoretical and construction knowledge with an emphasis on energy conservation. Studio-taught courses (50%) enable students to apply this knowledge through a series of simple design projects at various scales.
Third Year
Building on the knowledge of previous years, third-year introduces the parameters of cost and commercial awareness and running a small business. Studio-taught courses (50%) explore the student's developing understanding through design projects in challenging sites.
Fourth Year
Students complete a self-led research dissertation (25%), linked with their final thesis design project (50%), and engage in subjects in more depth. Courses include a cross-disciplinary collaborative project and current debates in practice.
Career
Graduates from the Architecture BA(Hons) programme can expect to find jobs as architectural assistants in multinational architecture and engineering companies, government organisations and small to medium-sized private sector firms (architecture, urban design and interior design).
The BA (Hons) Architecture degree offered by Heriot-Watt provides an excellent first step in an architectural education that can lead towards becoming a professionally qualified Architect with further studies, examinations and experience (pending final RIBA validation for Part One).
English language requirements
Where English was not the medium of instruction at secondary school, applicants must demonstrate English language proficiency equivalent to IELTS 6.0 Academic (with no element below 5.5).
Application deadline
Our Dubai Campus operates a rolling year-round admissions process: as soon as one intake has closed we begin accepting applications for the next one. It is also possible for you to defer your start date for up to a year.
Most students apply 6–10 months in advance of their chosen intake. We can accept applications up until 3 weeks before the start of each intake but you should note that a late application will almost certainly mean a delay in the provision of essential administrative services, such as your student matriculation card (without which you won't be able to access the library or online services).
Last updated Sep 2019
About the School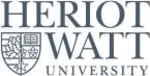 Pioneering British education in Dubai, with highly acclaimed degree programmes that meet the specific demands of local business and industry.
Pioneering British education in Dubai, with highly acclaimed degree programmes that meet the specific demands of local business and industry.
Read less