Program Description
Course Overview
Become a skilled, confident and creative designer, with the knowledge and experience you need to make your mark.
This course takes you through the tactile world of textiles – from fashion and interior design through to greetings cards, gift-wrap and wallpapers. You gain a deep understanding of texture, colour and pattern – and the techniques you can use to bring them together to create something spectacular. You hone your technical skills in print, stitch and embroidery. And you experiment with traditional methods and digital technology.
Discover the kind of designer you want to be – and the career path you want to follow – as you learn from working designers and artists. Get insight into the commercial world with industry placements and exhibitions. Develop your own unique style – so that when your time comes, you'll wow the world.
By the time you graduate, you'll have the creative vision and commercial awareness to imagine and build a concept and turn it into a finished product. You'll be ready to open the door to your future career.
Learning & Teaching
From the outset, you will gain hands-on experience in practical studio sessions and workshops – developing your core material skills. Lectures, lead by members of the academic staff, will broaden your theoretical understanding of your field, whilst smaller, targeted seminars are designed to provide guidance for meeting more individual intellectual and practical demands.
During their first year of study each student can expect to receive between 14 and 22 hours of contact time per week via lectures, seminars, tutorials and practical workshops.
Employability & Careers
Whilst your learning is designed to develop you into a rounded and capable artist/designer and intellectual, your curriculum is similarly structured with your potential in mind.
As such, the emphasis that will have been placed upon your work ethic, both creatively and academically, is matched with significant focus on real world experience; from building contacts and undertaking placements to live briefs and, should you choose so, support in forming your own business.
You can elect to take a route through your second and final years of studies where you can engage with businesses or launch your own for the moment you graduate. In your final year, rather than submit a dissertation, you have the option of devising a detailed business plan.
Throughout your time at CSAD, you will be meeting and hearing from professionals within your industry, honing your skills and ideas for commercial and professional advantage. Cross-disciplinary projects will prepare you for teamwork later on, whilst live briefs will prepare you for deadlines and the demands of tight specifications.
Entry Requirements & How to Apply
Applicants should have a strong art and/or design portfolio and demonstrate a commitment to art and/or design, and preferably five GCSEs to include English Language (or Welsh First Language) and Mathematics* at grade C or above / grade 4 or above (for applicants holding newly reformed GCSEs in England)
Following an interview and assessment of portfolio, our typical offers can range between:
96 - 120 points from a successfully completed Art & Design Foundation Diploma or/and
96 - 120 points from at least 2 A Levels; Welsh Baccalaureate – Advanced Skills Challenge Certificate will be considered as a third subject
RQF BTEC National Extended Diploma / Cambridge Technical Extended Diploma: MMM - DDM
96 - 120 points from a combination of Scottish Highers and Scottish Advanced Highers
96 - 120 points from the Irish Leaving Certificate at Highers to include 2 x H2 grades from any subject (minimum grade H4 considered)
96 - 120 points from the Access to HE Diploma within a relevant subject
*For Welsh applicants sitting the reformed Mathematics GCSE, we will accept either GCSE
Last updated Oct 2019
About the School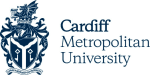 Located in an exciting, modern European capital city, Cardiff Metropolitan University is a global university. We are continually investing in our students' future and provide education and training op ... Read More
Located in an exciting, modern European capital city, Cardiff Metropolitan University is a global university. We are continually investing in our students' future and provide education and training opportunities that are accessible, flexible and of the highest quality to students from over 140 countries worldwide.????
Read less