BA (Hons) Teaching & Learning Studies
Program Description
Course Overview
What is a quality education? Does education only happen in schools? Can an education system ever be truly inclusive? The UNESCO sustainable development goals highlight 17 areas that promote education as a way to transform people's lives and these show that there is a wide range of issues that relate directly to teaching and learning but that do not link directly to what happens in classrooms. The goals show that learning and teaching happen in a huge range of places - in youth clubs, on sports grounds, in museums, on the internet and they happen to everyone all the time regardless of their age, background, race etc.
This unique and innovative degree in Learning and Teaching offers a detailed insight into education at all ages and in all places and will examine both theory and practice to unpick 'effective' learning and teaching based on international best practice and research evidence. We will consider a diverse range of factors that influence learning including the importance of learner's voice, the diverse needs of learners of all ages and the importance of health and wellbeing for both learners and educators.
Learning & Teaching
Course delivery We use a range of teaching approaches, best suited to meet your needs and those of employers. Delivery includes workshops, seminars, research seminars, lectures, virtual learning environments, away days, field trips and visits. We use ICT throughout all modules within the Learning and teaching course. We place a huge emphasis on the collaborative and social aspects of learning. You will be assessed through a range of methods including group work, presentations and critical analysis of research. Contact hours each 40 credit module has an average of 48 hours of taught hours. Every module also contains directed study tasks that will need to be completed outside of the taught hours. There is a range of support structures available to students both within the teaching teams and within the university as a whole. These include personal tutors who are available to help students with any aspect of university life that they need assistance with, module tutors who can advise on assessment requirements and disability services who provide bespoke packages to enable access to learning for students with additional needs. As well as staff support learning is underpinned by the university's virtual learning environment, Moodle, which allows students to access teaching materials and resources via web from wherever they are. On campus, there is a range of specialist facilities to support different types of teaching and learning, ranging from formal lecture theatres to outdoor learning spaces. There is a fully equipped early education space, a sensory room, an observation room and a media suite that are all used to allow students to experience authentic learning and teaching. The backgrounds of the teaching team are diverse, reflecting the breadth of the field of education. They have experience ranging from early years to post-compulsory age phases as well as specialist knowledge in areas such as English Language Teaching/TESOL, technology in learning and additional learning needs.
Employability & Careers
We pride ourselves on our record with employment and further opportunities for our students.
Learning, teaching and education studies offers key academic preparation for graduates who wish to work in a wide range of settings related to education including teaching, nursery management, educational welfare and community work. Our graduates also undertake postgraduate training including Master and PhD study at Cardiff Met. This degree helps develop a range of skills applicable to a wide range of settings and careers. Because of this, students are not restricted by the subject studied and many graduates will develop successful careers in a range of areas including Human Resource Management and Marketing.
Entry Requirements & How to Apply
Applicants should have 104 points from at least 2 A Levels (or equivalent). Typical offers may include:
104 points from at least 2 A levels to include an A level grade C. Welsh Baccalaureate – Advanced Skills Challenge Certificate will be considered as a third subject
RQF BTEC Level 3 National Extended Diploma/Cambridge Technical Extended Diploma with an overall grade of MMM
CACHE Diploma with a grade C (minimum 96 points)
104 points from the Irish Leaving Certificate at Highers to include 2 x H2 grades (minimum grade considered at Higher is H4)
104 points from Scottish Advanced Highers to include a grade D
102 points from the Access to Higher Education Diploma
Last updated Oct 2019
About the School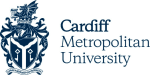 Located in an exciting, modern European capital city, Cardiff Metropolitan University is a global university. We are continually investing in our students' future and provide education and training op ... Read More
Located in an exciting, modern European capital city, Cardiff Metropolitan University is a global university. We are continually investing in our students' future and provide education and training opportunities that are accessible, flexible and of the highest quality to students from over 140 countries worldwide.????
Read less