Program Description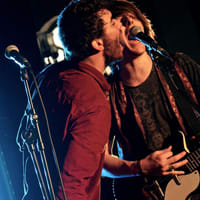 The ICMP's BA (Hons) Songwriting degree has been developed by music industry writers and producers, and provides students with a unique opportunity to develop their songwriting skills alongside talented artists and industry professionals.
Course Overview
The course is industry-led and practically focused. It is designed for those who want to be professional songwriters. It provides an opportunity for intensive and practical study in songwriting while expanding your creative repertoire, extending your knowledge of the music business, and deepening your understanding of the history and culture of songwriting.
On this course, you will benefit from: industry-style 'Artist and Repertoire' (A&R) feedback personalised to your individual writing goals; weekly performance classes to showcase your material with a professional band; a wide range of studio-based applications and recording skills tailored for songwriters; opportunities to co-write songs to real music industry briefs with expert feedback and tuition; opportunities to deepen your knowledge of reading, writing and arranging music; and an opportunity to enhance your creative practice by exploring music cultures and contexts through a dissertation research project.
Additionally, students on the BA (Hons) Songwriting degree will be offered many chances to undertake collaborative work, both with other ICMP programmes in London and alongside a range of professional organisations. These opportunities, offered in addition to the curriculum, provide a fantastic chance for students to build their showreels and networks. In the third year of the course, students benefit from a mentorship scheme with an established industry practitioner, providing an opportunity to study and deepen your skills and knowledge in a professional environment.
Successful completion of programme BA (Hons) Songwriting at ICMP leads to the award of Bachelor of Arts by the University of East London. Full programme specification here
Key Facts
A practice-based exploration of the art and craft of contemporary songwriting
The personalised learning experience equips you with the knowledge, understanding and skills for successful employment in the music industry
Develops your unique creative 'voice' through structured weekly individual and collaborative songwriting activities
The London location provides opportunities to perform in gigs at top London venues and immerse yourself in the current music scene
High-quality teaching by industry practitioners
Extensive music industry links and access enable you to build that all-important network
A creative and inspiring learning environment
A high level of contact teaching hours is delivered in small groups in world-class facilities
COURSE DETAILS
Year 1 - Level 4
In the first year, you will develop and enhance your technical and creative skills, centring on the art and craft of songwriting. Working in small groups, you will begin to develop your song portfolio through weekly tutor and peer feedback, alongside development classes. You will also write, perform and produce your own, and co-written, material. Alongside this, you will develop your music harmony and theory skills, including chart-writing and rehearsal notes, in order to underpin your development as a songwriter. The first year of the programme is also intended to develop your critical awareness with regards to wider musical contexts. Level 4 is made up of the following modules:
Creative Songwriting
To be a successful songwriter, you will need the skills to write and perform a repertoire of original songs across a range of thematic, structural and stylistic briefs. This module will enable you to develop those skills, as well as to develop co-writing techniques and experience, a practical research-based approach to exploring your creativity and a deeper understanding of the cultural, historical, social and political contexts of your songwriting. Our personalised approach will guide you through a variety of styles, genres and forms, and provide opportunity to explore different approaches to writing.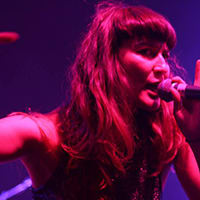 The Practicing Songwriter
For a songwriter, the ability to produce live and recorded demonstrations of your repertoire is critical. In this module, you will begin developing the skills and knowledge required for both performance and production. You will learn to create collaboratively with other performers, produce arrangements of others' original repertoire, acquire the knowledge and skills to enable a creative and stylistically relevant approach to song production, learn how to prepare suitable charts for use in showcase workshops and develop the necessary introductory instrumental skills.
Theory for Songwriters
The theory is an essential component of any songwriter's skill set. This module will equip you with the core skills to read, write, play and sing music to a standard suitable for writing original songs in a variety of musical genres. You will cover such subjects as music harmony and theory, aural and transcribe rhythm studies.
Music, Culture, Context and Criticism I
There are many ways of recognising and interpreting the development of popular music genres, and this module will help you develop the skills necessary to justify intellectual positions and describe and explain popular music as a cultural phenomenon. It is delivered using a structured approach to investigating, analysing and critiquing current debates and theories relating to the context within which popular music is produced, performed and consumed.
Year 2 - Level 5
In the second year, you will continue to develop as a songwriter, with more focus on industry application. This includes writing to brief, developing business and entrepreneurship awareness and skills, and the option to focus on either live performance or composition and production. Core modules further underpin your critical and contextual knowledge in preparation for the Dissertation in Year 3. Level 5 is made up of the following modules:
Applied Songwriting
In this module, you will develop the skills and techniques required for applied songwriting in a variety of musical contexts, and explore a number of different approaches to meet a range of industry briefs. In the individual songwriting project, you will continue your creative writing development, examine A&R principles in more detail and create a repertoire for a specified artist project, while bringing musicianship and production skills to the home/small studio environment.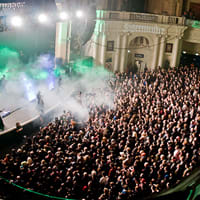 Marketing and Monetising Your Music
It is essential that all songwriters develop an awareness of the various facets of today's rapidly evolving music industry and their inter-relationship, in order to build successful careers. This module will enable you to explore and develop a professional approach to the three main industry sectors: recorded music, live music and publishing. Crucially, it will also enable you to develop an understanding of current monetisation models, how to develop successful marketing and promotion strategies, the role of management, and how to take advantage of changes in practice brought about by the impact of the internet and new technologies.
Music, Culture, Context and Criticism II
To be a successful songwriter it is extremely helpful to be able to explore the relationships between popular music genres and experiment with a range of analytical approaches. This module, therefore, builds on prior foundational work, further developing your capacity for intellectual engagement with popular music through analysis and critique, engaging you in the current debates and theories relating to the context within which popular music is produced, performed and consumed.
Music Composition for Songwriters (Option)
On this module, you will be able to develop your skills in such areas as reading, composing and performing music, while demonstrating your own original material. You will study and develop such key skills as writing melodies, arranging and creative harmonic construction that will significantly enhance your composition abilities.
Principles of Creative Production (Option)
On this module, you will broaden and improve your production skills by developing a 'sonic identity' for your writing projects. You will be able to study further studio, technical and creative skills suitable for producing a variety of original and well-defined recorded demos for songwriting pitches and form a showreel for a new artist project. You will also learn the higher-level vocal technique for both a studio environment and live performance, and engage with the analysis and practice of mixing techniques.
Principles of Creative Performance (Option)
This module enables you to develop and enhance crucial live performance and arrangement skills, including the planning, design and live performance of suitable arrangements of original songs. You will also have the opportunity to continue analysing and developing your individual and collaborative communication skills including the relationship with the audience.
Year 3 - Level 6
In the third year, you will have the opportunity to present a complete portfolio of songs, devise and realise a self-directed final professional project, create a business strategy for entry into the music industry, and author a Dissertation on a topic of your choice. The final year is the culmination of all of your learning at the ICMP and is designed to offer real-world preparation and experience. Level 6 is made up of the following modules:
Creative Identity and Repertoire
As a songwriter, it is essential that you develop a creative and commercial skill set to the level required to successfully execute a commercially viable songwriting project. This module will enable that development, allowing you to refine the identity and brief for your project, continue to write creatively relevant material and learn about all aspects of creative management and placement of your project in the marketplace.
The Business of Songwriting
It is essential that songwriters have a detailed understanding of the modern music industry, with a particular focus on relevant business opportunities and challenges. This module is therefore designed to enable you to explore entrepreneurial business models and approaches across all areas of the industry, including such key areas as marketing, product management, advertising, PR and branding. This is achieved through the analysis of case studies combined with working practically on developing, managing and refining your own product.
Professional Project
On this module, you are provided with the support necessary for you to identify, plan and complete a project of your own choosing to a professional standard. You will have an opportunity to understand the challenges and demands of working as a creative artist and discuss and analyse project management best practice and methodologies prevalent in artistic project contexts.
Dissertation
The dissertation, a major element of your undergraduate degree, requires you to plan, develop and realise an appropriate, independent research project under relevant subject-specialist supervision. This will enable you to demonstrate how you have developed and applied the skills of critical and/or historical analysis acquired in the programme so far, offer a critical analysis of a wide range source material, demonstrate independent thought and write lucidly. The dissertation is split into two parts, which are a series of lectures and seminars designed to inform your own work, supported by supervised sessions looking at the development and execution of your dissertation.
Entry Requirements
Applicants will typically have A-levels, BTEC Diploma or Extended Diploma or International Baccalaureate equivalent to 200 UCAS points, or an ICMP Higher Diploma.
In addition, you should hold GCSE Grade C or above in English and Maths, or suitable equivalents, such as Level 2 Key Skills, Functional Skills or Adult Literacy/Numeracy.
We also welcome applications from mature applicants who may have no formal qualifications but who can nevertheless demonstrate their suitability for study through appropriate skills and experience.
For international student entry requirements, see 'International Applications'. All applicants will be invited to audition.
This course is also available as a one-year Cert HE option.
Featured Success Story - Hannah Rose Platt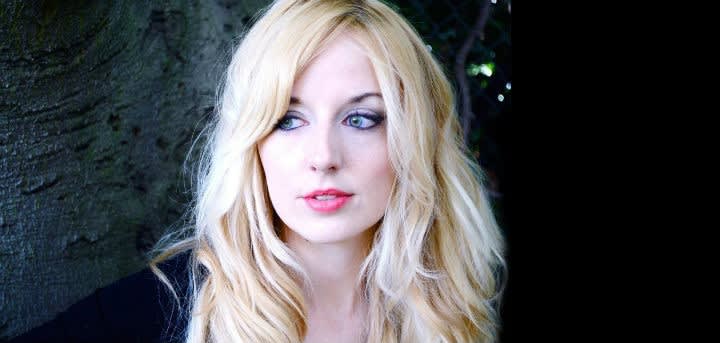 Hannah Rose Platt is an alumna of our BA Songwriting degree. Her debut album 'Portraits', recorded in Nashville, has won great critical acclaim, including 5 star reviews from Maverick, Glamour and R2 Magazines, and has had significant radio play, including BBC Introducing, Ralph McClean Country on BBC Radio Ulster, The Front Porch with Baylen Leonard (Amazing Radio) and CMR Nashville.
American songwriter Sid Griffin has said this of Hannah: 'Hannah Rose Platt is a young, north of England Emmylou Harris blossoming before our eyes and ears.'
Featured Tutor - Chris Newland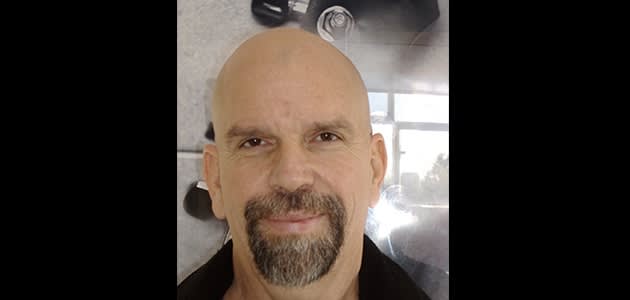 Hailing from Massachusetts, USA, Chris is a highly experienced pro guitarist with over 20 years guitar experience.
After attending Berkeley in Boston, he immediately became a busy touring and recording guitarist, moving to these shores in 1992. Artists he has worked with include Caribbean Soca/Calypso artist Arrow, featuring on his massive hit 'Hot Hot Hot' as well as Sister Sledge, Odyssey, Mick Ronson and Felix Pappalardi.
More recently he has recorded several albums and performed with songwriter Jeb Loy Nichols and continues to be a very busy studio and live guitar player. Chris is a master musician and always plays with great taste, which is why he's so in demand.
Last updated Apr 2019
About the School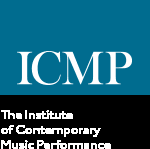 At the ICMP, we have always focused on the needs and potential of individual students, ensuring that the education we provide is tailored and personalised, and giving you the best chance of success in ... Read More
At the ICMP, we have always focused on the needs and potential of individual students, ensuring that the education we provide is tailored and personalised, and giving you the best chance of success in the very competitive and challenging environment of the music industry.
Read less