BA (Hons) Sales and Marketing Management
Home ›
BA ›
BA (Hons) Sales and Marketing Management
Program Description
Course Overview
The BA (Hons) Sales and Marketing Management degree at Cardiff Met offers an opportunity to become a Sales specialist with a marketing degree. The degree has been developed in conjunction with the Institute of Sales Management, ensuring the teaching content is well aligned with industry expectations. All our marketing courses have a renowned reputation for their vocational orientation - becoming a 'Met Marketer' will enable you to gain the academic knowledge and practical skills needed to succeed in a Sales and Marketing career.
Businesses rely upon sales, winning and retaining new business in today's competitive environment is vital as are graduates with the expertise to increase sales. The new degree will seek accreditation from the Institute of Sales Management (ISM) and as such is designed to give students the skills and ability to think creatively and adopt the latest tools in modern sales campaigns. This course offers students a balance of academic knowledge and the practical experiences expected of aspiring sales managers to enable them to be competitive in the workplace. The courses has been carefully designed to embed the knowledge, skills and behaviours expected of sales professionals, ensuring you become an effective practitioner, armed with real life experience and academic and professional qualifications.
Learning & Teaching
The student-centred approach to learning and teaching will be encouraged through the use of specific teaching strategies, case studies, projects, tutorials, practical exercises, supplemented by the use of appropriate support materials, lectures from business experts, videos and computer software. Active engagement with the subject material enhances learning and many of the learning strategies used promote this.
Employability & Careers
Sales and marketing is a dynamic and exciting area in which to work. Often considered to be the powerhouse of organisations, sales and marketing is at the heart of every company and is all about bringing the right products and services to clients and generating the income and turnover to sustain organisations and help them grow.
Typical jobs within the sales and marketing sector may include account management and other sales and marketing management roles. During this course you will develop the key skills and understanding required for business with specialism in marketing management central to all business functions. On successful completion of the course you will have the skills to gain a position in marketing management, putting your skills to use in positions in advertising, marketing research, sales management, product management, customer service, public relations, and business management.
This course has been designed in conjunction with the Institute of Sale Management (ISM), in order to provide you with an opportunity to gain exemptions from their professional qualifications. You will also be able to join our CIM student chapter which encourages all students to engage in our marketing learning community through organising organise key speakers and managing marketing-focused events. Incorporate dynamic speakers and helpful networking events will enhance your learning experience. Finally, you will be able to engage in entrepreneurial activities such as entering the CIM Pitch.
Entry Requirements & How to Apply
Five GCSE passes including English Language and Mathematics* at grade C or above (grade 4 or above for applicants holding newly reformed GCSEs in England), plus 96-112 points from at least two A levels (or equivalent).
Typical offers may include:
112 points from at least two A Levels to include grades CC; Welsh Baccalaureate – Advanced Skills Challenge Certificate considered as the third subject
RQF BTEC National Extended Diploma/Cambridge Technical Extended Diploma overall grade MMM - DMM. Dependant on subject and experience.
112 points from the Irish Leaving Certificate at Highers, to include 2 X H2, minimum H4 grade counted towards points offer
112 points from at least two Scottish Advanced Highers to include grades DD
112 points from the Access to Higher Education Diploma
*For Welsh applicants sitting the reformed Mathematics GCSE, we will accept either GCSEMathematics or Mathematics – Numeracy.
Last updated Oct 2019
About the School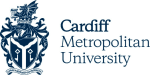 Located in an exciting, modern European capital city, Cardiff Metropolitan University is a global university. We are continually investing in our students' future and provide education and training op ... Read More
Located in an exciting, modern European capital city, Cardiff Metropolitan University is a global university. We are continually investing in our students' future and provide education and training opportunities that are accessible, flexible and of the highest quality to students from over 140 countries worldwide.????
Read less