BA (Hons) Professional Culinary Arts
Home ›
BA ›
BA (Hons) Professional Culinary Arts
Program Description
The first University Programme in Culinary Arts to be ever offered in Greece, exclusively at Mediterranean College.
Degree awarded by the University of Derby ranked No 6 in the UK for Tourism and Hospitality studies (Guardian University Guide 2017).
Does not include written exams but applied course-work, presentations and projects.
Includes workshops, master-classes and field trips.
Flexible delivery to facilitate attendance by working professionals and people employed during the summer season.
Paid internship opportunities in the College's network of hospitality and food businesses.
Leading to highly paid jobs, executive-chef or patissier positions and international career prospects.
The course aims at giving chef & pastry chef graduates, as well as younger and older professionals of the sector, the skills and abilities that will enable them to undertake management positions in the Culinary and Food & Beverage industry. Through theory and practice in the fields of human resources management, crisis management, customer service and so on, graduates can hold manager or executive chef positions in restaurants and hotels in both Greece or abroad.
Email a picture or scan of your school or univeristy transcipt for quick entry evalauation: e.skourti@medcollege.edu.gr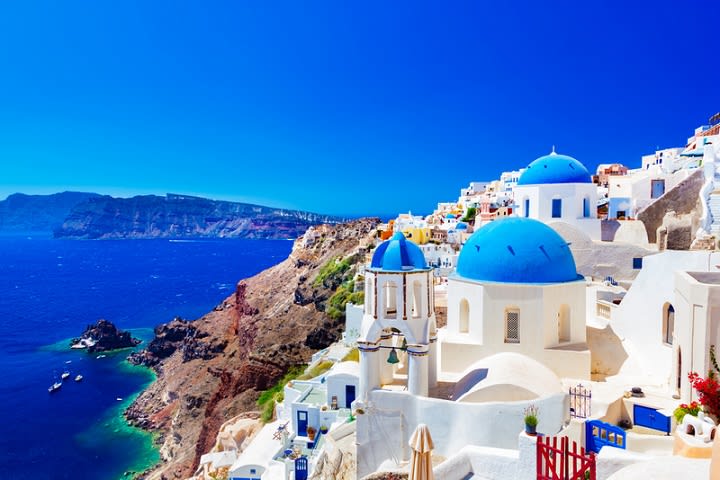 Admissions
The programme is designed for chef or pastry chef graduates wishing to pursue managerial careers in the hospitality and culinary sector.
Requirements for registration:
Level 5 vocational diploma (IEK or equivalent) in chef or pastry chef studies
Reference Letter (1)
Academic Interview
Photos (2)
Copy of identity card/ passport
Structure & Content
It is a one-year, intensive academic course divided into two semesters, with 2 specialist subjects in each semester and a yearlong project-based dissertation. Students are assigned with a tutor who provides them with supervision and guidance at their dissertation stage.
The course is also complemented by extra, supporting sessions for developing students' and academic skills.
Students who are not employed, are encouraged ta exploit the paid internship opportunities that are provided by the School.
| | |
| --- | --- |
| Autumn Semester | Spring Semester |
| Academic Study Skills | Academic Study Skills |
| Food Beverage | Anthropology of Food |
| Managing the Customer Experience | Contemporary Issues |
| Independent Study – Project | Independent Study – Project |
Teaching & Learning
The course is delivered in the Greek language, while English lessons are offered to enable students to effectively use the University's electronic resources to complete their projects. The timetable is flexible with classes being delivered twice per week, between November and April, to accommodate working professionals in the hospitality industry.
The teaching & learning methods that are used put emphasis on application by using different means:
Guest lectures and master-classes from well-established executive chefs, sommeliers, patissiers and F&B managers.
Simulations and role-play sessions.
Field trips to restaurants, hotels, breweries, farms, food industries, fairs etc.
Practice, observation and application in real workplaces (large hotel and restaurant chains).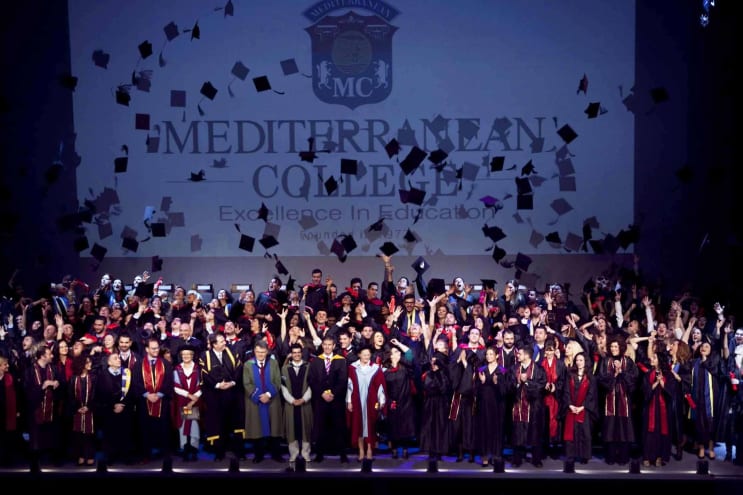 Why choose this Course
It is the first university degree in Greece in Culinary Arts.
The Food Industry is a rapidly developing sector within the hospitality industry – Greece's heavy industry – and requires well-educated and professionally trained executives.
The course leads to a university's Bachelor degree in just one academic year, through recognising students' prior qualifications.
The degree is awarded by the University of Derby, No6 in the UK and No1 among all UK Universities represented in Greece, for Tourism & Hospitality studies (Guardian University Guide 2017).
The course is taught in the Greek language and it is not based on written exams, but on assignments, presentations, practice and real-life projects.
The programme includes labs, master-classes and field trips to restaurants, hotels, breweries, farms, food fairs, food and catering industries etc.
It can lead to highly paid positions such as Chef, Executive Chef, Food and Beverage Manager, Restaurant Manager.
A university degree in culinary arts from a leading UK University (the University of Derby) offers exceptional prospects for an international career in the Food Industry.
Mediterranean College gives particular emphasis on the academic support of undergraduate students: a personal tutor is assigned to every student; lecturers are available at office hours; students with difficulties may use the services of the counselling and learning support centre; students receive regular feedback on their academic progress; students have full access to the College's libraries and electronic resources.
Mediterranean College has developed an integrated Employability plan, the MC Employability Scheme, focused on the contemporary needs of our Hospitality students: career counselling and professional development, regular guest lectures, real projects, seminars, networking events, employability fair, internship scheme.
All academic staff are accredited lecturers of the University of Derby for every module they teach. Mediterranean College implements an integrated system of recruitment, assessment and continuing professional development of academic staff so that students receive excellent teaching and personal support to develop their social and professional skills.
Further Study & Career
Graduates who choose to enter the job market, are eligible for positions in any business environment in hospitality or in the wider field of tourism, in Greece and internationally. More specifically, graduates can pursue careers:
Chefs/ Executive Chefs
Food and Beverage Managers
Restaurant Managers
Or set up their own business activity.
After completing the course, graduates can continue for postgraduate studies and attend the MSc International Hospitality programme at Mediterranean College.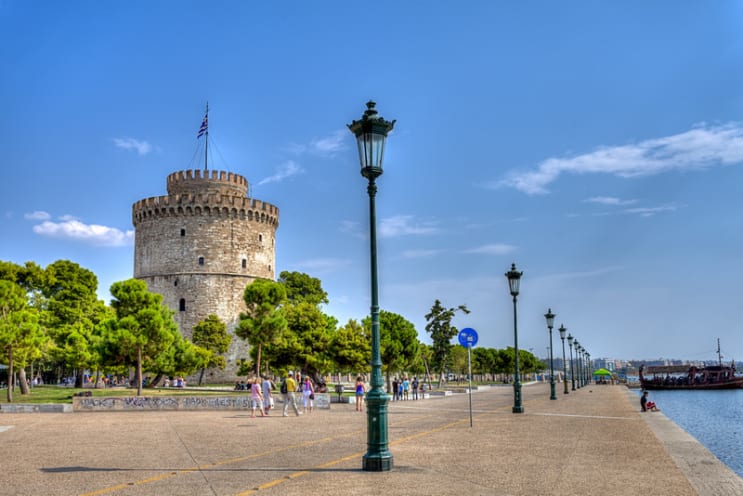 Last updated Apr 2019
About the School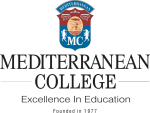 Being the first private College to be founded in Greece back in 1977, the Mediterranean College prides for its pioneering initiatives that have shaped private, higher education in Greece.
Being the first private College to be founded in Greece back in 1977, the Mediterranean College prides for its pioneering initiatives that have shaped private, higher education in Greece.
Read less