Program Description
Course Overview
The BA (Hons) Primary Education with QTS degree is a three-year undergraduate course that leads to the award of an honours degree and qualified teacher status.
The course aims to prepare student teachers to be highly-skilled, confident, critically reflective and innovative practitioners who are committed to life-long professional learning and the education of young people.
To train to teach at Cardiff Metropolitan University is an exciting opportunity to learn within the Cardiff Partnership for Initial Teacher Education, the only provider in South East Wales to be accredited by the Education Workforce Council for 2019 entry.
The Cardiff Partnership for Initial Teacher Education comprises Cardiff Metropolitan University and its associated schools, working in collaboration with University of Oxford, Cardiff University, Central South Consortium (CSC), Education Achievement Service (EAS), and City of Cardiff Council. Together, the Cardiff Partnership collaborates to ensure that our student teachers not only achieve but seek to surpass the professional standards for QTS through high-quality professional education that is rigorously practical and intellectually challenging.
Graduates will develop the values and dispositions that will enable them to be highly employable and ready to meet the demands of the classroom.
Learning & Teaching
The university and school-based teaching and learning opportunities have been designed to complement one another in order to maximise student progress. The methods used emphasise and facilitate student teachers' critical development skills, and cohere around the integration of research and enquiry, practice and theory. In both University and school settings, student teachers will normally experience both tutor-led learning and self-directed methods of learning, developing increasing independence and reflection as they progress through the course. There will be regular opportunities throughout the course for student teachers to review their personal progress with their tutors and take responsibility for planning and executing their own learning.
In university, the learning and teaching methods used within modules may include lectures, seminars, workshops and tutorials, all supported via use of Cardiff Metropolitan's virtual learning environment. In many of the modules, the learning and teaching strategies that will be used will be those with the strongest research evidence of impact on student-teacher learning and pupil attainment e.g. microteaching, clinical practice and feedback, metacognition and self-regulation, direct teaching and flipped learning.
Employability & Careers
Successful completion of the programme will lead to a recommendation to the Education Workforce Council for Qualified Teacher Status (QTS) and provides opportunities for employment at the primary level. Graduates can obtain work in schools across Wales, the UK and abroad.
The course is designed to provide a wide range of experiences that will provide our graduates with the knowledge, skills and confidence to prepare them well for the world of work. Cardiff Partnership's Lead Partnership Schools have been identified as leading providers of education and professional development in Wales and so the opportunity to learn from them and within their own environments means that career progression from student teacher to Newly Qualified Teacher should be seamless.
Entry Requirements & How to Apply
All applicants will be required to apply through UCAS by completing an online application form. Applications will then be assessed against the entry criteria for the relevant programme and invited to attend an interview on the basis of this information.
All applicants should:
Have the aptitude, capability, and resilience to meet the required QTS outcomes by the end of their ITE programme;
Possess the appropriate personal and intellectual qualities to become excellent practitioners;
Read effectively and be able to communicate clearly and accurately in spoken and written English and/or Welsh;
Not have a criminal background which might prevent them working with children or vulnerable young people, or as an education practitioner; and have not previously been barred or excluded from teaching or working with learners (student teachers are required to arrange for an Enhanced Disclosure from the Disclosure and Barring Service (DBS));
Demonstrate at the interview stage as having the appropriate personal functional skills in literacy, numeracy and digital competence applicable in a professional teaching and learning context;
Demonstrate their suitability to become excellent teachers;
Meet the requirements of the Welsh Government's Education Health Standards (2004)*, confirming their health and physical capacity to undertake a teacher's responsibilities.
*For Welsh applicants sitting the reformed Mathematics GCSE, we will accept either GCSE Mathematics or Mathematics – Numeracy.
Last updated Oct 2019
About the School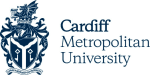 Located in an exciting, modern European capital city, Cardiff Metropolitan University is a global university. We are continually investing in our students' future and provide education and training op ... Read More
Located in an exciting, modern European capital city, Cardiff Metropolitan University is a global university. We are continually investing in our students' future and provide education and training opportunities that are accessible, flexible and of the highest quality to students from over 140 countries worldwide.????
Read less