Read more about this program on the school's website
Program Description
NUA's response to Covid-19
The health and wellbeing of students and staff is the university's priority. In line with government advice about social distancing, NUA moved to online teaching on Monday, March 23 with the aim to help all students complete the academic year. Find out more about the university's response to Covid-19 here.
NUA is supporting efforts to fight the coronavirus by making protective clothing for health workers.
Currently, the university is planning for students starting in September 2020 to be able to join us on campus and will be following guidance from the government.
Overview
You'll develop a highly personal, unique and creatively aspirational practice while perfecting the practical skills and understanding to apply your vision to a range of contexts within the creative industries. Whether you pursue a career in advertising, editorial, fashion, or another role in the creative industries, your style will be unmistakable.
Your photography skills
As you hone your craft you'll learn how to commercialise your creative output, thinking about how to apply your approach to briefs and the needs of clients to produce aspirational work that has application in a range of industries.
Access to a wide range of industry-level photographic and lighting equipment throughout your degree will give you the tools to produce imaginative and original images to the highest possible standards. Pushing the boundaries of photographic practices, you'll learn how to produce compelling photography using whatever technology is most suitable to support your creative vision.
Your photography future
Reflecting the industry today by employing predominantly digital technology, this undergraduate photography course will see you actively engage in the rapidly developing nature of photography and exploring the possibilities of new and emerging technologies such as digital moving images and CGI.
With a visiting industry guest speaker featured almost every week and regular opportunities to receive feedback from current practitioners, business skills like self-promotion, networking and client management are front and centre throughout your degree, meaning you'll graduate with momentum as you enter the industry.
Graduates work in a broad range of careers including:
Photographer
Photographic Assistant
Art Director
Image Producer
Picture Editor
Digital Retoucher
Picture Librarian
Curator
CGI Artist
Teaching Technician
Digital Assistant
Photographer's Agent
Picture Researcher
Studio Assistant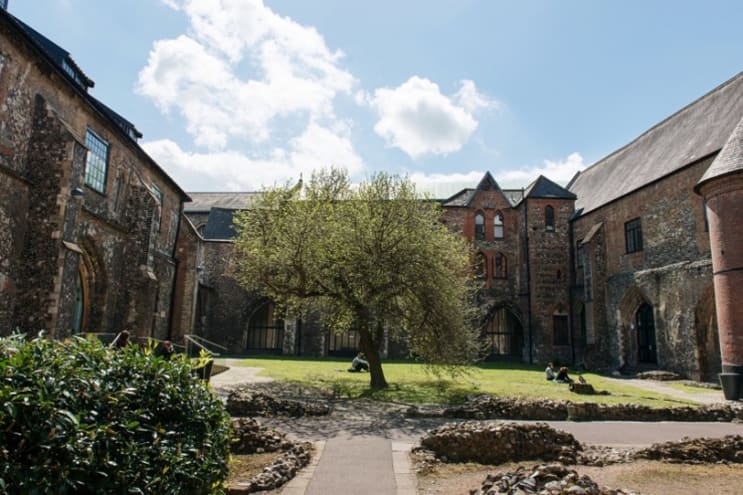 Course content
Year 1
Explore your individual approach to photographic practice through a range of projects
Learn to strengthen your understanding of the communicative aspects of photography through subtle changes and the use of visual elements, technique and context
Work with studio and location lighting, digital cameras and large format inkjet printers
Develop production and post-production skills in the Digital Darkroom
Year 2
Explore the application of your creative practice within professional contexts including fashion, advertising and editorial projects
Apply your visual approach across a range of genres utilizing new and emerging technologies - digital moving image and CGI
Investigate the opportunities of collaborative practice to develop your ideas and image-making beyond the boundaries of photography
Enter national competitions like AOP Awards, D&AD and Canon Shoot Like a Pro
Year 3
Apply your unique individual approach - informed by your interests and passions - to the production of a professional portfolio
Develop your understanding of the photographic industries and build your networks
Gain entrepreneurial and employability skills
Participate in a London graduate showcase, presenting the very best work to industry
Prepare a detailed Research Report that informs your professional practice
Entry Requirements
Typical UK offers
A / AS Levels – GCE
GCE A/AS Levels 3 A-level qualifications at grades BBB, at least one of which must be in an art, design or media related subject. Where candidates are not taking 3 A-levels, NUA will consider combinations of A-level/AS-level and other Level 3 qualifications.
BTEC Extended Diploma (QCF or RQF)
Distinction, Merit, Merit in an art, design or media related subject
BTEC Diploma (QCF or RQF)
Distinction*, Distinction* in an art, design or media related subject
UAL Extended Diploma
Merit
UAL Level 3 Foundation Diploma in Art and Design
Merit
UAL Level 4 Foundation Diploma in Art and Design
Pass
Foundation Diploma in Art and Design
Merit
Access to Higher Education Diploma (Art and Design)
Pass
International Baccalaureate Diploma
A minimum of 32 points
NUA welcomes applicants of all ages from all backgrounds. Your application will be primarily assessed through interview and portfolio review so even if you have no formal qualifications or do not meet our typical offers it can still be worth applying.
If you are studying at the time of your application and your interview is successful, it is likely that you will receive a conditional offer.
If the qualification that you are studying is not shown, do not worry as we are able to accept other pre-entry qualifications as well as combinations of different qualifications. Please do contact our Student Recruitment Team if you have any queries.
International applications
We accept qualifications from all over the world, to find our entry requirements from a specific country, please check our dedicated international pages.
Most international students are required to hold an English language qualification. Applicants are required to have a minimum UKVI approved IELTS exam score of 6.0 overall, with a minimum of 5.5 in each section. Equivalent English language qualifications are acceptable such as, IB English language syllabus A or B/English Literature (Grade 4).
You can email us on international@nua.ac.uk if you'd like to discuss your application individually.
Last updated May 2020
About the School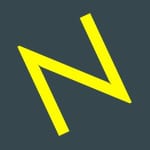 Norwich University of the Arts (NUA) has established itself in arts, design and media education for over 170 years. But while our history can be traced back to 1845, our outlook is forward-thinking.
Norwich University of the Arts (NUA) has established itself in arts, design and media education for over 170 years. But while our history can be traced back to 1845, our outlook is forward-thinking.
Read less