BA (Hons) Music Industries Management
Home ›
BA ›
Music ›
BA (Hons) Music Industries Management
Program Description
Course details
This course will prepare you to enter the thriving music industry, part of the growing UK creative economy that now employs nearly two million people nationwide.
You might be a musician looking to complement your creativity and boost your employment prospects by developing a deep-rooted knowledge of different facets of the industry, or you could be an entrepreneur with ambitions to transfer your business acumen to the worlds of music and entertainment. More simply, you may just love music and want to explore ways of turning your passion into a rewarding career.
You will learn about key areas of the music industry, including marketing, developing online content, managing live music events, copyright and HR. Taught by academic staff with a wealth of industry experience, you will get involved in real-world projects and network with experts and creative professionals at guest lectures and music events around the city and beyond.
Course Benefits
As a student in the School of Film, Music & Performing Arts, you will have the opportunity to collaborate with other undergraduates who share your passion for music. You could be working on projects with musicians from our BA (Hons) Music Performance & Production course, helping them find the best creative outlets for their talents, or you could be working alongside students from courses around the University, including BA (Hons) Entertainment Management, in the planning of music events. You will also have the opportunity to work with professional artists through our Artist in Residence scheme. Folk-rock singer Tom Williams was Artist in Residence in 2016 and our students were able to help him perform, arrange and record his album.
You will be able to take advantage of the University's extensive links with the music industry. We are part of the Music Academic Partnership, a groundbreaking collaboration between a select group of educational institutions and UK Music whose aim is to prepare students for successful careers in the music industry. The partnership will give you access to careers advice and work experience opportunities with a variety of organizations, including Live Nation, the Association of Independent Music and PRS for Music.
Expert staff will also be on hand to support you throughout your studies and their experience will feed into your learning. The course team includes Sam Nicholls, a former member of !Forward, Russia! and founder of Dance to the Radio record label which released records from Leeds acts The Pigeon Detectives, The Sunshine Underground and Pulled Apart by Horses. It also includes Justin Morey who has conducted research into sampling as a creative practice and the effect of copyright management in this area, and Vivienne Gaskin, whose special interest in performance art saw her run Vivienne Gaskin Cultural Management Ltd., a contemporary artist agency, and consultancy, for five years.
Entry requirements
UCAS Tariff Points 112 points required. (Minimum 72 from two A Levels or equivalent, excluding General Studies).
If you're applying via UCAS, find out more about how your qualifications fit into the UCAS tariff.
Additional Requirements:
GCSEs:
GCSE English Language and Maths at Grade C or above (Grade 4 for those sitting their GCSE from 2017 onwards) or equivalent. Key Skills Level 2, Functional Skills Level 2 and the Certificate in Adult Literacy/Numeracy are accepted in place of GCSEs.
ACCESS TO HE DIPLOMA:
Pass overall with a minimum of 112 UCAS tariff points.
SCOTTISH AWARDS:
Minimum of 5 subjects at Grade B at Higher Level.
IRISH LEAVING CERTIFICATE:
Minimum of 5 subjects at Grade C1 or above at Higher Level of which at least 3 must be at B2.
SELECTION CRITERIA:
We may use selection criteria based on your personal attributes; experience and/or commitment to the area of study. This information will be derived from your personal statement and reference and will only be used if you have met the general entry requirements.
International Baccalaureate: 25 Points
IELTS:
IELTS 6.0 with no skills below 5.5, or an equivalent qualification. The University provides excellent support for any applicant who may be required to undertake additional English language courses.
MATURE APPLICANTS
Our University welcomes applications from mature applicants who demonstrate academic potential. We usually require some evidence of recent academic study, for example, completion of an access course, however recent relevant work experience may also be considered. Please note that for some of our professional courses all applicants will need to meet the specified entry criteria and in these cases work experience cannot be considered in lieu.
If you wish to apply through this route you should refer to our University Recognition of Prior Learning policy that is available on our website.
Please note that all applicants to our University are required to meet our standard English language requirement of GCSE grade C or equivalent, variations to this will be listed on the individual course entry requirements.
Job Prospects
The evolving nature of the music industry has created a wealth of new job opportunities in recent years. The practical focus of your course added to the industry experience you will acquire during your
studies will open up a wide range of career options. You could work for a record company, on live events, in broadcasting or in marketing and PR, or you could progress your own artistic career in the music industry. Your transferable skills will also give you the perfect platform to enter any number of cultural industries beyond music.
A&R Manager
Artist Manager
Brand / Product Manager
Live Event Promoter
Post Grad Study
Your future career is our business. That's why we offer further study opportunities across all our subject areas. Our postgraduate courses are a great way to enhance the skills you have already learned, benefit from our links with industry and give you a CV that will catch the eye of employers.
Careers Advice
Our dedicated Jobs and Careers team offers expert advice and a host of resources to help you choose and gain employment. Whether you're in your first or final year, you can speak to members of staff from our Careers Office who can offer you advice on writing a CV to searching for jobs.
Teaching & Learning
Year 1 core modules
Introduction to the Music Industries
Music & Entertainment Marketing
Online Content for the Music Industries
Artist Management
Music Industries in Context
Professional Practice 1: Employability Skills
Year 2 core modules
Managing People in Music & Entertainment Organisations
Copyright & Law in Music Industries
Live Event Planning & Management
Music, Politics & Society
Professional Practice 2: Research & Supervision Skills
OPTION MODULES MAY INCLUDE:
Mass Media
Music Technologies for Music Industry Professionals
Music & Video
Year 3 core modules
Major Independent Project
Innovation in Music Business
Professional Practice 3: Consultancy Project
OPTION MODULES MAY INCLUDE:
Arts & Festival Management
Creative & Cultural Industries
Radio Production
Contemporary Music In Context
Music in the Community
Fees & funding
UK & EU
The tuition fee for the year for students is £9250. The amount you will pay may increase each year to take into account the effects of inflation.
International
The tuition fee for the year for students is £12000. The amount you will pay is fixed at this level for each year of your course.
Facilities
Live sound resources
As well as attending live events, we'll provide you with space and facilities to host your own. We have close links with our Students' Union and you could be planning an event in their 1,100 capacity The Stage and 350 capacity Stage 2 music venues as part of your course.
Music studios
You will be able to gain an understanding of the studio environment by working alongside our music students in our state-of-the-art studios.
Editing, design and creative software
You will have access to our classroom 'labs' which have the latest audio and video editing software as well as design and creative media programs as used in our Creative Media Technologies courses.
Library and online resources
Our Library is open 24 hours a day, seven days a week, every day of the year, providing you with access to specialist books and journals, learning spaces, computers, multimedia facilities and media equipment hire. Tens of thousands of our Library's digital resources, including ebooks, ejournals, and databases, can be accessed online at a time and place to suit you.
Headingley Campus
Our historic Headingley Campus is set in 100 acres of parkland with easy access to Leeds city center.
Last updated Mar 2020
About the School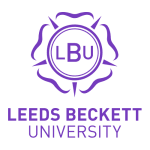 Studying at Leeds Beckett University you will be in the centre of an exhilarating community and be part of a social and economic environment that is shaping the city of Leeds for the future.
Studying at Leeds Beckett University you will be in the centre of an exhilarating community and be part of a social and economic environment that is shaping the city of Leeds for the future.
Read less