Read more about this program on the school's website
Program Description
Key information
Degree: International Studies BA (Hons)
Types of study: Full-time
Duration: Three or four years depending on entry qualifications
Start date: September 2020
For the 2+2 programmes, you will spend the last two years on our UK campus. For the 4+0 programmes, you will spend your entire degree programmes in Ningbo China with 'study abroad' opportunities.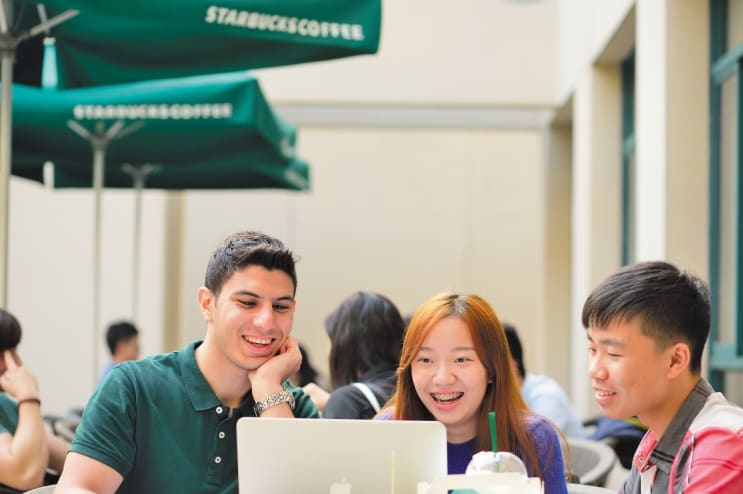 ©University of Nottingham Ningbo China
Course overview
This degree is the core undergraduate programme in the School of International Studies. Building on the foundation training in Year 1, the core modules in Years 2-4 are designed to enhance students' knowledge and understanding of past and present societies and cultures, especially in Europe, North America and Asia. The Nottingham approach of combining lectures with in-depth interactive seminars develops their intellectual skills and allows them to practice the transferable skills they will need to perform in the international arena. Globalisation has made it more important than ever for young professionals to exhibit a high level of international awareness in the 21st-century workplace, whether it be in government organisations, businesses or academic study.
The International Studies degree provides the core training they will need to perform to their full potential, by developing the analytical and communication skills increasingly in demand throughout the world today.
This course provides you with the historical foundations of Western cultures and political system, independent research skills, knowledge of contemporary issues.
Special features
Choose from an exceptionally large range of modules
Develop a global experience of history and politics
Build key, transferable skills sought after by top employers
Course structure
Year 1 (Preliminary Year)
This year is not compulsory for students with appropriate qualifications for year two entry.
The first year comprises a special programme of English for Academic Purposes designed by highly experienced staff from the acclaimed Centre of English Language Learning (CELE) at The University of Nottingham. This is carefully integrated with the study programmes offered by each academic school so as to prepare students fully for years 2-4 of the degree.
Year 2 (Qualifying Year)
In this first year of specialist study, you are introduced to the historical foundations of Western cultures and political systems together with themes and theories central to modern international organisations. Twenty-credit modules are structured around the student-centred approach with extensive reading as you practice the study skills you will need for more independent research later in your degree. Each semester you take twenty credits of options.
Year 3 (Part I)
In this year, you consolidate what you have learnt so far by applying the knowledge you have acquired so far with more in-depth study of contemporary issues covering regions including the West and Asia. Each semester you take twenty credits of options.
Year 4 (Part II)
Besides taught modules and options the focus of your study in this final year is an individual dissertation project. This is on a topic of your own choice and consists of guided research spread over the whole academic year.
The BA International Studies is organised in three thematic pathways. We strongly recommend students studying in the International Studies programme to follow one of these pathways. For each pathway, the modules have been designed to sequentially build upon each other. Each pathway gives you a thorough introduction into a more specific area of international studies in the second year, develops the scope of the themes in the third year and allows for specialisation in the fourth year. In each pathway, there is a core module for every semester and a number of options. The pathways are International relations/comparative politics pathway; Development and gender studies pathway; World History Pathway.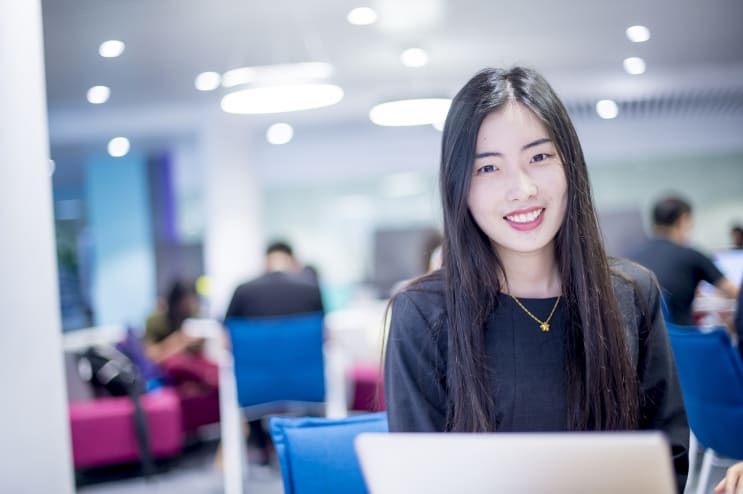 ©University of Nottingham Ningbo China
Careers and further study
Studying for a degree at the University of Nottingham Ningbo China will provide you with the type of skills and experiences that will prove invaluable in any career, whichever direction you decide to take.
Throughout your time with us, our Career Development Office can work with you to improve your employability skills even further; assisting with job or course applications, searching for appropriate work experience placements and hosting events to bring you closer to a wide range of prospective employers.
Have a look at our careers page for an overview of all the employability support and opportunities that we provide to current students.
Most graduates found jobs with prominent Chinese and international employers in business and government agencies.
Of the 83 undergraduates who graduated from the school in 2014 and continued onto postgraduate studies, 82% were admitted by world top 100 universities according to the 2014 QS World University Rankings - including Cambridge, Oxford, London School of Economics.
Scholarships, sponsorships and bursaries
To encourage academic excellence, we offer a comprehensive and expanding range of full and partial scholarships.
Historically nearly 30% of our undergraduate students were awarded scholarships for their entry. Once enrolled, current students are eligible for additional merit and/or performance-based scholarships and awards, which covers approximately 32.5% of our whole student body.
Entry requirements
Depending on your academic and English language qualifications, you may be eligible for a traditional three-year degree programme, or a four-year programme with a preliminary year enabling you to gain the subject-specific knowledge and skills required to embark on degree-level studies.
Please find the entry requirement relevant to your country of origin on our website. If your country is not listed, please email global@nottingham.edu.cn.
If you are a mainland Chinese student, your Gaokao score should be in the first division as a minimum requirement, and your English test score should be no less than 115/150. For more details, please check the Chinese version prospectus.
English language requirements
If your first language is not English or your entry qualification was not obtained in the English medium (from an approved institution) you are required to provide evidence of your proficiency in English. Minimum requirements:
IELTS 6.5 (no less than 6.0 in writing) – eligible for the three-year programme;
IELTS 5.5 (no less than 5.0 in writing) – eligible for the four-year programme;
PTE Academic 62 (minimum 55) – eligible for the three-year programme;
PTE Academic 55 (minimum 51) – eligible for the four-year programme.
Alternative requirements
You should be at least 18 years of age on admission to the University. The date of "admission" is defined as the first day of September in the relevant academic year. This requirement may be waived on an individual basis if your parents or guardians give their written agreement in advance to additional safeguards and requirements.
Last updated Sep 2020
About the School
The University of Nottingham Ningbo China (UNNC) was the first Sino-foreign university to open its doors in China. Established in 2004, with the full approval of the Chinese Ministry of Education, we ... Read More
The University of Nottingham Ningbo China (UNNC) was the first Sino-foreign university to open its doors in China. Established in 2004, with the full approval of the Chinese Ministry of Education, we are run by the University of Nottingham in partnership with Zhejiang Wanli Education Group, a key player in the education sector in China.
Read less