BA (Hons) International Hospitality Management
Home ›
BA ›
BA (Hons) International Hospitality Management
Program Description
Among the very few undergraduate programmes in Greece, focusing on the applied, specialist field of Hospitality and not on generic and theoretical studies in Tourism.
Internationally recognised degree awarded by the University of Derby, the TOP-6 UK University for Tourism and Hospitality studies (Guardian University Guide 2017).
A structured apprenticeship/paid internship scheme in the College's network of hospitality businesses is an integral part of the course.
Focus on experiential learning through field trips, role-plays, observation, internships and guest lectures by industry professionals.
An international network of collaborating hospitality enterprises and excellent employment prospects even prior to graduation.
Hospitality is now one of the largest and fastest growing sectors in the Greek and the global economy. This programme aims to provide students with a modern and practical training in all essential elements of International Hospitality Management, in order to prepare them for a successful career. The programme offers a theoretical and practical background in all areas of the hospitality business while helping students to broaden their understanding of the economic and business environment, through recent and current issues in business, at the European and international level.
The BA (Hons) International Hospitality Management includes practical modules (e.g. rooms division) while placing emphasis on entrepreneurship and on the international orientation of the hospitality business, elements which are particularly essential considering the current state of the Greek economy. With its powerful mix of real-world learning, industry insights, theoretical understanding, academic rigour and a truly international curriculum, our BA (Hons) International Hospitality Management gives you a competitive edge. Our course captures the major trends which are transforming the industry today – from a greater emphasis on sustainability to technological advances, from changing customer expectations to new concepts of luxury.
Email a picture or scan of your school or univeristy transcipt for quick entry evalauation: e.skourti@medcollege.edu.gr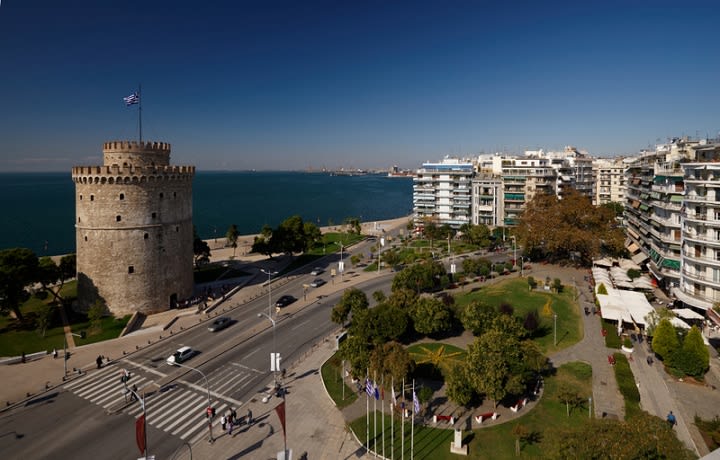 Admissions
The programme is designed for high school graduates wishing to pursue careers in the Tourism and Hospitality industry.
Requirements for registration:
High School leaving certificate (Apolyterion) from a General or Vocational Senior High School (or equivalent)
Reference Letter (1)
Adequate knowledge of English (IELTS 4.5 or equivalent) *
Academic Interview
Photos (2)
ID-Card/ passport
*The level of English required for the English-taught programme is equivalent to IELTS 6.0 or B2. Candidates without official English language certificates can sit the English language placement test of Mediterranean College.
Holders of Higher National Diplomas (HND), students of Technological (TEI) or Higher Education Institutions (AEI) of relevant fields may be admitted to an advanced stage of the course, upon a Recognition of Prior Learning procedure. They need to additionally submit:
Diploma and/or academic transcript
Programme Handbook (if available)
Structure & Content
The course contains 20-credit modules, which are usually delivered on a semester basis, while there are a few year-long modules. First year modules and 50% of the 2nd year modules are taught & assessed in Greek, while the remaining modules are taught & assessed in English. (Note: This programme is also delivered entirely in English).
Through the structure and content of the modules, students develop independent learning, reflection, employability and group work skills, all necessary for their successful engagement with the sector.
Year 1
Year 2
Year 3
Rooms Division Operations
International Hotel Management
Strategic Management
Delivering the Customer Experience
Event Catering Management
Contemporary Issues
Hospitality Concepts
Hospitality Facilities Management
Managing Cultural Issues in Hospitality
Human Resources in the Service Industries
Marketing in the Service Industries
Managing the Customer Experience
Finance in the Service Industries
Business Development and Entrepreneurship
International Resort Management
Academic Study Skills
Research Skills
Independent Study
English I
English II
2nd Foreign Language (optional)
2nd Foreign Language (optional)
Paid Internship
Paid Internship
Teaching & Learning
Teaching and learning strategies employed in the programme place great emphasis on the contextualization of the management issues that are met in the contemporary international hospitality industry.
The testing of knowledge and skills is through a combination of assessed work, normally in the form of individual written assignments and practical assessments, group or individual oral presentations. Assessments have been designed, in consultation with industry professionals, in order to challenge and develop students' practical and theoretical skills. Some of the assessments are problem-based and reflect the complex nature of the hospitality industry.
Upon successful completion of years 1 and 2, students undertake a 12-16 week industrial placement. This is an invaluable opportunity to further develop practical and professional skills in a professional environment. It allows you to contextualise and realise all of the practical and theoretical input of the programme and, upon return to the final year, quantify the previous study and work experience into a wider industry and managerial context. Students who have taken this option previously, have found it to be an enriching and worthy element of the programme, with a high sense of validity to their learning, professional development and employability. Many have returned to their placement employers in graduate positions.
The learning experience is further enriched through the activities of the School of Tourism & Hospitality.
Why choose this Course
The programme is designed and offered by the University of Derby, No6 UK University for Tourism & Hospitality (Guardian University Guide 2017).
The programme is delivered in both Greek and English so that students are gradually and smoothly introduced to studying in English. English lessons are provided during the 1st and 2nd year of study, specially designed to cover terminology and to help students meet the requirements of the English-taught part of the programme (students, therefore, do not need additional English tuition). Students receive the support of the College's English Department throughout their studies. As graduates of a UK University (being taught in English), they certify their English as a foreign language competence at a Proficiency (C2).
Teaching in the English language gives a competitive advantage to our students, who will be able to demonstrate their language skills in practice.
The course is mapped against Institute of Hospitality (IoH) standards, confirming its credibility and connection to the industry.
The programme has an international and applied perspective, as it is not a theoretical course in Tourism, but an applied programme in Hospitality Management. Therefore it best suits the staffing needs of hotels, caterings, resorts, etc., businesses which provide thousands of jobs in Greece and internationally.
Students are given internship opportunities in the College's wide network of hospitality businesses (hotels, resorts, cruise ships and other venues).
The course includes contemporary, innovative and applied modules, such as resort management, rooms division, event/catering management, managing cultural issues in hospitality, managing the customer experience.
Learning and assessment are achieved through multiple ways, not only by lectures and exams (e.g. workshops, case studies, field trips, guest lecturers). Assessments have been designed in consultation with industry experts and are professionally oriented and creative.
Mediterranean College gives particular emphasis on the academic support of undergraduate students: a personal tutor is assigned to every student; lecturers are available at office hours; students with difficulties may use the services of the counselling and learning support centre; students receive regular feedback on their academic progress; students have full access to the College's libraries and electronic resources.
Mediterranean College has developed an integrated Employability plan, the MC Employability Scheme, focused on the contemporary needs of our Hospitality students: career counselling and professional development, regular guest lectures, real projects, seminars, networking events, employability fair, internship scheme.
All academic staff are accredited lecturers of the University of Derby for every module they teach. Mediterranean College implements an integrated system of recruitment, assessment and continuing professional development of academic staff so that students receive excellent teaching and personal support to develop their social and professional skills.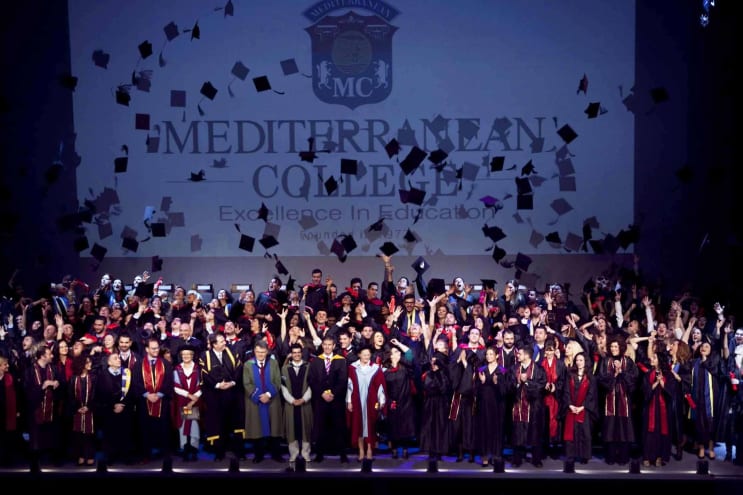 Further Study & Career
Graduates of the programme, according to the Greek law, are holders of an accredited university degree, professionally equivalent to those awarded by Greek State Higher Education Institutes. If they wish so, they can have their degree recognised by the Greek authorities. Click here for more information on the degree recognition procedure.
Graduates will be able to pursue a range of exciting careers within this sector; either attain management positions or become entrepreneurs and establish their own thriving businesses. This programme also provides a foundation for further study at postgraduate level, in hospitality or similar areas of study, such as tourism, leisure, or business studies.
After completing the BA (Hons) International Hospitality Management, graduates may pursue postgraduate education in Mediterranean College or at universities abroad. The Master's programmes of Mediterranean College that they can attend:
MSc International Hospitality Management
MBA Global
MSc Marketing Management
Alternatively, they can further specialise by attending a CPD course at Mediterranean Professional Studies:
Leadership & Human Resource Management
Marketing Management
Digital & Social Media
Financial Management for Small & Medium Business
Graduates who choose to enter the job market, are eligible for positions in any business environment in hospitality or in the wider field of tourism, in Greece and internationally. More specifically, graduates can pursue careers:
in tourism companies
in hotels & resorts
in theme parks
in cruise lines
in catering firms
in tour operators and tourist offices
in consultancy firms
as freelancers/entrepreneurs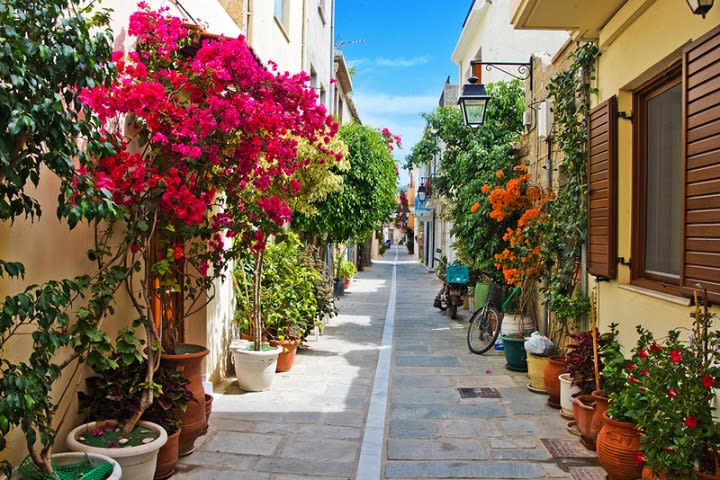 Last updated Apr 2019
About the School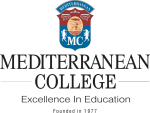 Being the first private College to be founded in Greece back in 1977, the Mediterranean College prides for its pioneering initiatives that have shaped private, higher education in Greece.
Being the first private College to be founded in Greece back in 1977, the Mediterranean College prides for its pioneering initiatives that have shaped private, higher education in Greece.
Read less