BA (Hons) International Business
Home ›
BA ›
BA (Hons) International Business
Program Description
Course details
We live in a global business world. The globalisation of trade, transatlantic trade agreements and the UK's Brexit decision are factors which continue to reshape the economic landscape. By studying this course, you will develop valuable knowledge of the regulations and processes governing international trade, and you will have the opportunity to specialise in international finance or global marketing. If you choose to take up the option of a placement year or study abroad, you will hone your problem-solving abilities and gain real-world experience, boosting your employability.
This course offers the opportunity to take a 'sandwich' year – a year of paid employment in industry which will build your skills and experience. This is usually taken between the second and third year of your degree, typically making your course four years in total. Students who choose the sandwich route find it helps with both their studies and getting a job after graduation. It can build your confidence, contacts, and of course your CV. Leeds Beckett advertise lots of placement opportunities and provide support in helping you find the right placement for you.
Course Benefits
You are strongly encouraged to spend a year or a semester studying abroad. This will give you a global perspective and encourage you to develop and operate confidently outside your home country. We have a number of partnerships with high ranking institutions in countries such as Australia, France and Cyprus, with whom teaching is delivered in the English language.
We have a dedicated employability and placements office to support you and provide you with access to a wide range of vacancies from local, national and international employers. Pre-placement guidance and seminars are available on topics such as CV and letter writing, how to succeed at interview, assessment centres and psychometric tests.
We're dedicated to supporting your professional development - that's why we offer a guest lecture programme. Past speakers include the CEO of the London Stock Exchange, Shadow Chief Secretary to the Treasury, past Chair and President of the Academy of Marketing, Chief Executive of the British Bankers Association, the Chief Economist of Yorkshire Bank and the Editor of Cosmopolitan.
Entry requirements
UCAS Tariff Points: 104 points required. (Minimum 64 from two A Levels or equivalent, excluding General Studies).
If you're applying via UCAS, find out more about how your qualifications fit into the UCAS tariff.
GCSES:
GCSE English Language and Maths at Grade C or above (Grade 4 for those sitting their GCSE from 2017 onwards) or equivalent. Key Skills Level 2, Functional Skills Level 2 and the Certificate in Adult Literacy/Numeracy are accepted in place of GCSEs.
ACCESS TO HE DIPLOMA:
Pass overall with a minimum of 104 UCAS tariff points.
SCOTTISH AWARDS:
Minimum of 5 subjects at Grade B at Higher Level.
IRISH LEAVING CERTIFICATE:
Minimum of 5 subjects at Grade C1 or above at Higher Level of which at least 3 must be at B2.
LEVEL 6 ENTRY:
Applicants should have a HND, Foundation degree or equivalent award in the cognate subjects of in the cognate subject of Business, achieving 60% merits in the final year.
SELECTION CRITERIA:
We may use selection criteria based on your personal attributes; experience and/or commitment to the area of study. This information will be derived from your personal statement and reference and will only be used if you have met the general entry requirements.
INTERNATIONAL BACCALAUREATE
24 Points
IELTS:
IELTS 6.0 with no skills below 5.5, or an equivalent qualification. The University provides excellent support for any applicant who may be required to undertake additional English language courses.
OUR COMMITMENT TO HELP EVERY STUDENT SUCCEED:
Leeds Beckett University is committed to ensuring that every student with the potential to succeed at our University is able to do so regardless of their background. For this reason we operate a contextual admissions policy, which means we take into account a range of additional factors when we assess a student's application. Applicants who meet at least one of our contextual admissions criteria will be offered a place on this course with lower (predicted or achieved) UCAS Tariff Points than our published tariff (above).
Our contextual admissions criteria are:
Home postcode is in an area where few people go to University (POLAR4 quintile 1 or 2 area. This can be checked on the Office for Students website)
Declared disability on the UCAS application form (or direct application for part time applicants)
Over the age of 21 on the 1st of September before the course starts
Declared as a care leaver on the UCAS application form (or direct application for part time applicants)
OUR PLACE AS AN ANCHOR INSTITUTION:
Leeds Beckett University is in the top 10 universities nationwide for being representative of our local community. To further strengthen our position as a key provider of education and training for West Yorkshire we apply an Anchor Institution Policy in our admissions process. Students who apply to us from any of the five Local Authority areas in West Yorkshire (BD, HD, HX, LS, WF) will be offered a place on this course with lower (predicted or achieved) UCAS Tariff Points.
Mature Applicants
Our University welcomes applications from mature applicants who demonstrate academic potential. All students will be considered through the contextual admissions policy described above. If you do not meet the requirements through the contextual admissions policy, we may still be able to make you an offer if you have recent relevant work experience through our 'Recognition of Prior Learning' policy. Please ensure that you list both your qualifications and any relevant work experience in your application so that we can consider you under both schemes where applicable.
All applicants to our University are required to meet our standard English language requirement of GCSE grade C or equivalent, for example we accept some Functional Skills Tests.
Job Prospects
Our graduates work in management roles for organisations such as Ernst & Young, PricewaterhouseCoopers, Motorola and BMW, in cities such as Warsaw, Madrid, Stuttgart and London. Study abroad opportunities and the chance to work in groups with students from overseas should give you an international perspective on business and a competitive advantage in the job market. Postgraduate study options at the University include our MBA (Graduate), our MA International Business and our MSc Management courses.
European Product Manager
Area Manager
Regional Sales Executive
International Business Development Manager
Careers Advice
Our dedicated Jobs and Careers team offers expert advice and a host of resources to help you choose and gain employment. Whether you're in your first or final year, you can speak to members of staff from our Careers Office who can offer you advice from writing a CV to searching for jobs.
Fees & funding
UK & EU
The tuition fee for the year for students is £9250. The amount you will pay may increase each year to take into account the effects of inflation.
International
The tuition fee for the year for students is £12000. The amount you will pay is fixed at this level for each year of your course.
Facilities
The Rose Bowl
The Rose Bowl has impressive teaching spaces, auditoriums, conference facilities and an outstanding local reputation as a business hub. The Rose Bowl puts our students at the centre of a dynamic business community.
Simulation Suite
You will use Critical Decision Immersive Simulations in this facility to develop effective leadership and group participant skills. The simulations replicate the complexities of real life scenarios that would challenge decision makers, aiming to improve your decision making, critical thinking and communication skills.
Trading Floor
Our Trading Floor provides access to information and tools through Thomson Reuters and DataStream. This includes local and global economic and business news, historical and real-time economic and business data, the creation and monitoring of portfolio performance, firm level information, visual analysis through charting, thousands of research works on country and firm performance and the facility to transfer the information into relevant software. Thomson Reuters is one of the largest databases in the world and all these resources are equally important to students, professionals, researchers and academic staff.
Last updated Jan 2020
About the School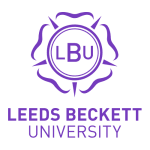 Studying at Leeds Beckett University you will be in the centre of an exhilarating community and be part of a social and economic environment that is shaping the city of Leeds for the future.
Studying at Leeds Beckett University you will be in the centre of an exhilarating community and be part of a social and economic environment that is shaping the city of Leeds for the future.
Read less