BA (Hons) International Business Management
Home ›
BA ›
BA (Hons) International Business Management
Program Description
Course Overview
The International Business Management degree is aimed at students wishing to pursue a career in the arena of international business management and who would like to gain a competitive edge in today's global job market.
Employers value graduates who have gained a global business perspective. The value of a graduate's international experience resides in the ability to demonstrate a range of competencies, which will equip them with the necessary knowledge and skills to work in a global business environment, function in multicultural business environments and communicate in a foreign language.
The course provides students with all-round knowledge and skills in international business management and cross-cultural management. Further, students are required to study one foreign language as a core module (either at beginners/post GCSE level or Post A-level) over the duration of the course.
Academic courses at the Cardiff School of Management are career orientated and have been designed in conjunction with business and industry. Our courses aim to promote student employability, knowledge transfer and applied research. Students have the opportunity to undertake a work experience module in year two and a year-long industrial work placement between year two and three.
Learning & Teaching
Year one modules concentrate on fundamental areas of business and management, laying the foundation upon which later modules are based. Years two and three/four modules add greater academic depth to the subjects and are more applied, practical, investigative and analytical in nature.
The programme offers a strong vocational emphasis that enables students to develop analytical and decision-making skills through the application of knowledge to practical business and management related scenarios and case studies. Emphasis is placed on developing analytical and problem-solving skills. Students will also have the opportunity to develop their academic and entrepreneurial skills in the form of a dissertation or enterprise project in their final year.
Employability & Careers
As businesses continue to operate across borders, job market demand is high for graduates who have attained a multidisciplinary international business education and who are able to communicate in a foreign language. Foreign language skills are considered a valuable asset in most business and management sectors.
Career prospects are excellent with local, national and international opportunities existing in all areas of business, management and commerce. Successful graduates have found positions at supervisory/management level in a variety of private and public sector organisations. The fields of work include international HRM, international marketing, business consultancy and planning, financial management and international trading.
Work Placement and Employability:
It is compulsory to undertake a work-based learning module in year two to strengthen student employability. Further, upon successful completion of year two, students who wish to gain further work experience have the opportunity to undertake a year-long placement between year two and the final year. The year-long placement is accredited at the final year of the degree with 20 credits. The School has a detailed guide for employers and students.
The course team must approve the placement; it can either take place abroad or in a company based in the UK. For students wishing to undertake a year-long work placement abroad, there are opportunities for Erasmus funding. The Erasmus mobility programme offers students the opportunity to undertake a work placement in another EU country or partner state.
Progression to Postgraduate Study:
Upon completion of this undergraduate programme, opportunities are available to undertake the postgraduate level study. Postgraduate level courses are offered within the Cardiff School of Management with courses including the MBA and MSc in International Business Management.
Entry Requirements & How to Apply
Five GCSE passes including English Language and Mathematics* at grade C or above (grade 4 or above for applicants holding newly reformed GCSEs in England), plus 112 points from at least two A levels (or equivalent).
Typical offers may include:
112 points from at least two A Levels to include grades CC; Welsh Baccalaureate – Advanced Skills Challenge Certificate considered as the third subject
RQF BTEC National Extended Diploma/Cambridge Technical Extended Diploma DMM
112 points from the Irish Leaving Certificate at Highers to include 2 x H2 grades (H4 minimum grade considered towards points offer)
112 points from at least two Scottish Advanced Highers to include grades DD
112 points from the Access to Higher Education Diploma
International Baccalaureate Diploma 25 points overall with 12 points from Higher level subjects
*For Welsh applicants sitting the reformed Mathematics GCSE, we will accept either GCSEMathematics or Mathematics – Numeracy.
Last updated Oct 2019
About the School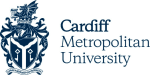 Located in an exciting, modern European capital city, Cardiff Metropolitan University is a global university. We are continually investing in our students' future and provide education and training op ... Read More
Located in an exciting, modern European capital city, Cardiff Metropolitan University is a global university. We are continually investing in our students' future and provide education and training opportunities that are accessible, flexible and of the highest quality to students from over 140 countries worldwide.????
Read less