Program Description
Course Overview
The spaces we inhabit deeply influence our thinking and emotional states and you will learn to use spaces to inspire harmony, energy and productivity.
On the BA Interior Design degree, you will discover how to blend function and aesthetics, striking liveable balances between the pleasing and the practical. You learn how to examine a space from every angle and explore every possibility. You develop a keen eye for detail – along with an understanding of the technical, legal and logistical skills interior designers need. You experiment with light, sound, material, colour and technology – and bring them together to create stimulating and effective spaces for living, work and play.
This course gives you ample opportunities to get involved in contemporary design practice and learn from leading practitioners and academics. Which means when you leave us, you'll have the skills, knowledge and creative vision to drive your career.
Learning & Teaching
A significant focus on Studio teaching is maintained, supported by Keynote Lectures and supporting seminars. Individual students will be supported by significant amounts of 'feedback' during Group Critiques, single and group tutorials.
During their first year of study each student can expect to receive between 14 and 22 hours of contact time per week via lectures, seminars, tutorials and practical workshops.
Students take a significant lead in their studies, develop their own research focus and expertise base and actively engage with the process of assessment and the manner in which their individual expertise is expressed and tested.
Students will be supported as they work autonomously such that they are able to generate significant and unique learning through rigorous, self-directed and collaborative practice.
Employability & Careers
Whilst your learning is designed to develop you into a rounded and capable interior designer/artist and intellectual, your curriculum is similarly structured with your potential in mind. As such, the emphasis that will have been placed upon your work ethic, both creatively and academically, is matched with significant focus on real-world experience; from building contacts and undertaking placements to live briefs and, should you choose so, support in forming your own business.
You will have the opportunity to engage with clients and in your final year and have the option of devising a detailed business plan should that be appropriate, rather than submit a dissertation.
Graduates from the programme are well placed to join interior design companies, work as independent designers. Some take further training, for example a PGCE. Some elect to take their studies further by studying at CSAD for a Master's level qualification and there are opportunities to take this further still, through a Professional Doctorate in Design or a PhD.
Entry Requirements
Applicants should have a strong art and/or design portfolio and demonstrate a commitment to art and/or design, and preferably five GCSEs to include' English Language (or Welsh First Language) and Mathematics* at grade C or above / grade 4 or above (for applicants holding newly reformed GCSEs in England)
Following an interview and assessment of portfolio, our typical offers can range between:
96 - 120 points from a successfully completed Art & Design Foundation Diploma or/and
96 - 120 points from at least 2 A Levels; Welsh Baccalaureate – Advanced Skills Challenge Certificate will be considered as a third subject
RQF BTEC National Extended Diploma / Cambridge Technical Extended Diploma: MMM / DDM
96 - 120 points from a combination of Scottish Highers and Scottish Advanced Highers
96 - 120 points from the Irish Leaving Certificate at Highers to include 2 x H2 grades from any subject (minimum grade H4 considered)
96 - 120 points from the Access to HE Diploma within a relevant subject
*For Welsh applicants sitting the reformed Mathematics GCSE, we will accept either GCSEMathematics or Mathematics – Numeracy.
Last updated Oct 2019
About the School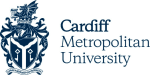 Located in an exciting, modern European capital city, Cardiff Metropolitan University is a global university. We are continually investing in our students' future and provide education and training op ... Read More
Located in an exciting, modern European capital city, Cardiff Metropolitan University is a global university. We are continually investing in our students' future and provide education and training opportunities that are accessible, flexible and of the highest quality to students from over 140 countries worldwide.????
Read less