Read more about this program on the school's website
Program Description
NUA's response to Covid-19
The health and wellbeing of students and staff is the university's priority. In line with government advice about social distancing, NUA moved to online teaching on Monday, March 23 with the aim to help all students complete the academic year. Find out more about the university's response to Covid-19 here.
NUA is supporting efforts to fight the coronavirus by making protective clothing for health workers.
Currently, the university is planning for students starting in September 2020 to be able to join us on campus and will be following guidance from the government.
Overview
Follow in the illustrious footsteps of graduates from our undergraduate illustration course, who have achieved success in diverse fields, including adult and children's book illustration and comics; documentary illustration (reportage) for editorial publications; narrative illustration for advertising and a range of contemporary craft and design publications; as well as film, screen and theatrical-based work.
Your illustration skills
Take an experimental and innovative approach to narrative and sequential illustration to develop your own way of thinking about how to link image, narrative, message and meaning through your work.
Use a range of drawing, printmaking, digital and 3D sculpture facilities, and work on projects that will see you applying your ideas to produce 2D work (print, drawing and graphics) and 3D objects (books and models).
Your illustration future
Throughout your degree you'll develop advanced professional practice skills, covering areas such as freelance careers and employment, entrepreneurship, negotiating, briefs and commissions. Live projects, competitions and collaborations provide extensive work opportunities to prepare you for a successful career after you graduate.
You'll have the chance to exhibit publicly and promote your work through exhibitions as you progress through the course. Pop-up shops and educational events will enable you to graduate with a rich, varied and commercially-attractive portfolio of work that will be notable for its depth of research and technical ambition.
Graduates work in a broad range of careers including:
Freelance Illustrator
Self-Publisher
Printmaker
Designer
Picture Book Designer
Public Artist
Artist in Residence
Book Publisher
Animator
Filmmaker
Curator
Director
Editorial Publisher
Gallery Assistant
Illustration Agent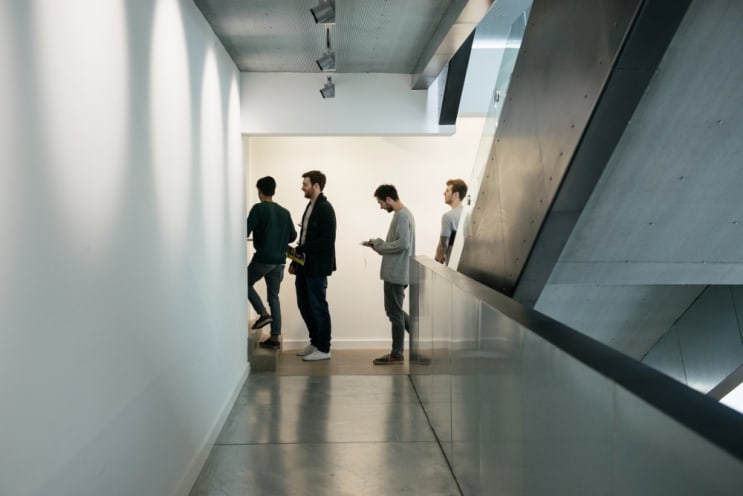 Course content
Year 1
Develop and explore methods of researching
Examine storytelling through visual narrative and sequential design
Explore analogue and digital image-making
Develop an understanding of visual communication, informed by design principles and cultural ideas
Understand drawing languages, observational drawing, mark-making, print, collage and multi-media processes
Year 2
Develop and apply experimental approaches to Factual and Fictional ideas
Initiate and manage illustration projects in collaboration with students from other courses and external partners from outside of the University
Apply research and creative skills across a range of commercial and experimental narrative illustration applications
Take the opportunity to enter a variety of competitions, stage exhibitions and present work to peers and industry panels to broaden your professional profile
Illustrate Fictional and Factual stories (written and unwritten)
Identify research and practice subject matter and illustration specialism for a final year study
Year 3
Apply specialist skills and employ advanced research methodologies (e.g. field trips, site visits, archive-based research)
Complete a Research Report that provides a broad contextualization of your illustration practice
Focus on your promoting your individual creative direction to target appropriate professional roles and opportunities
Engage in professional practice and 'live' experiences, and channel your specialist illustration knowledge towards the creation of final degree show and graduate portfolio
Entry Requirements
Typical UK offers
A / AS Levels – GCE
GCE A/AS Levels 3 A-level qualifications at grades BBB, at least one of which must be in an art, design or media related subject. Where candidates are not taking 3 A-levels, NUA will consider combinations of A-level/AS-level and other Level 3 qualifications.
BTEC Extended Diploma (QCF or RQF)
Distinction, Merit, Merit in an art, design or media related subject
BTEC Diploma (QCF or RQF)
Distinction*, Distinction* in an art, design or media related subject
UAL Extended Diploma
Merit
UAL Level 3 Foundation Diploma in Art and Design
Merit
UAL Level 4 Foundation Diploma in Art and Design
Pass
Foundation Diploma in Art and Design
Merit
Access to Higher Education Diploma (Art and Design)
Pass
International Baccalaureate Diploma
A minimum of 32 points
NUA welcomes applicants of all ages from all backgrounds. Your application will be primarily assessed through interview and portfolio review so even if you have no formal qualifications or do not meet our typical offers it can still be worth applying.
If you are studying at the time of your application and your interview is successful, it is likely that you will receive a conditional offer.
If the qualification that you are studying is not shown, do not worry as we are able to accept other pre-entry qualifications as well as combinations of different qualifications. Please do contact our Student Recruitment Team if you have any queries.
International applications
We accept qualifications from all over the world, to find our entry requirements from a specific country, please check our dedicated international pages.
Most international students are required to hold an English language qualification. Applicants are required to have a minimum UKVI approved IELTS exam score of 6.0 overall, with a minimum of 5.5 in each section. Equivalent English language qualifications are acceptable such as, IB English language syllabus A or B/English Literature (Grade 4).
You can email us on international@nua.ac.uk if you'd like to discuss your application individually.
Last updated May 2020
About the School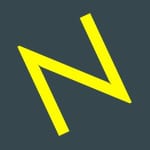 Norwich University of the Arts (NUA) has established itself in arts, design and media education for over 170 years. But while our history can be traced back to 1845, our outlook is forward-thinking.
Norwich University of the Arts (NUA) has established itself in arts, design and media education for over 170 years. But while our history can be traced back to 1845, our outlook is forward-thinking.
Read less