Program Description
About
NEXT TURKS WITH INITIATION IN FEBRUARY AND AUGUST 2019.
BA (Hons) Illustration graduates progress to careers in a variety of industries including publishing, publishing, advertising, children's books, art direction, graphic design, film and animation, fine arts, digital media, teaching and web design; as well as those who go on to further postgraduate studies.
If you are a high school student (or equivalent) in the Brazilian educational system, it is advisable to take the Foundation Art
Course summary
Our teaching philosophy is supported by our belief in design as an essential tool for experimentation, analysis and idea development. This is reflected in the skill workshops and the requirement that students work every day on personal sketchbooks, in addition to their other projects. Students also develop a wide range of transferable skills to prepare them for a job, such as presentation to colleagues and clients, drawing up project reports and assessments, critiquing group work, and organizing their own exhibitions and events.
Graduates of the Bachelor of Illustration progress to careers in various fields such as publishing, publishing, advertising, children's books, art direction, graphic design, film and animation, fine arts, digital media, teaching and web design; as well as those who go on to further postgraduate studies.
Result of teaching
Upon successful completion of the program, students typically have:
Knowledge and understanding of:
Historical and current developments of the discipline of illustration.
Cultural, historical and professional contexts.
Visual languages ​​appropriate for the practice of illustration in relation to problems, markets and audiences.
Materials, techniques and processes related to illustration.
A process of design development and implementation of design with respect to standards of professional competence.
Intellectual Skills:
Exercise, in a creative design process, thorough research, analysis, selection and critical judgment.
Demonstrate confidence and ability to generate ideas and approaches to solve visual communication problems, present arguments fluently and draw conclusions independently.
Demonstrate willingness to explore visual, material and technical languages.
Develop levels of critical analysis and self-reflection in response to research and ideas.
Present a variety of appropriate solutions to design problems in critical response to established briefs and / or negotiated projects.
Make informed aesthetic, functional, and intellectual judgments regarding the proper implementation of design ideas.
Practical Skills:
Produce, design and create images on a professional level, using a range of materials for multiple audiences / contexts.
Demonstrate professional competence to implement, present and communicate ideas and design concepts in the field of visual communication.
Demonstrate professional drawing skills and other essential marking techniques, skills, and means, as well as being able to use this to convey meaning.
Demonstrate professional competence in typography, layout, composition, juxtaposition of image and words, choice and use of papers, printing processes, finalizations and formats.
Transferable Skills:
Search, edit, organize and present information effectively to different audiences in both traditional and digital formats.
Demonstrate a high level of personal responsibility and initiative in managing self-learning.
Identify personal strengths and learn through reflection and evaluation.
Demonstrate effective communication skills through considered use of the English language, both orally and in writing.
Work effectively with a team in a variety of roles.
Respond flexibly to discussions, recommendations and change.
Demonstrate responsibility regarding time and project management.
Effectively implement various personal and business skills to achieve your professional aspirations.
Structure of the course
YEAR 1 - LEVEL 4
In Semester A, students work together with Graphic Design students in a series of design and illustration projects. The emphasis this semester is on generating ideas, establishing a process of productive design and expansion of visual skills in drawing, traditional media and digital design programs.
In Semester B, students delve into Illustration specialization and go through a series of intensive projects exploring different facets of illustration practice. This semester also includes drawing workshops, film and animation skills development and technical instruction in printing, ceramics, prints and bookbinding.
Main modules:
Visual Communication L4
W
Basics of Illustration Part 1 L4
YEAR 2 - LEVEL 5
In Semester A, students focus first on research and reporting, and then go on to a visual storytelling study. Along with these projects, we have developed visual skills in areas such as studio photography, costume design and large-scale work. During this semester, students are encouraged to consider their own personal direction as illustrators and to identify areas and techniques in which they want to focus their practice.
In Semester B, students are challenged to develop their work through an in-depth focus on the demands of a professional illustration practice. Studio projects include international and local competitions, and students have the opportunity to work on challenging and exciting real briefs with real clients. Students participate in a series of short projects focused on developing engagement with a professional practice, including organizing exhibitions, working in teams, presenting their work through portfolios and CVs, visiting industry contacts, and practicing classes.
Main modules:
Illustration Basics Part 2
Professional Development in Illustration
Illustration Commissionings
W
YEAR 3 - LEVEL 6
During Semester A, students focus on their undergraduate dissertation, a critical writing essay that analyzes key issues in contemporary illustration, and supports their study practice. We also continue to work on actual client briefs and international illustration competitions, as well as a series of editorial workshops focused on developing quick ideas and sketches of illustration.
The final semester of the course is focused on the Student Final Project (PFP), which consists of a focused and substantial project on a chosen subject. The PFP is both a statement of intent about where the student wishes to evolve as an illustrator, and the summit of the teaching acquired during the course. This PFP is presented to the public at the students' graduation screening. In this final semester, students also compile and present a portfolio of their work, in preparation for their life as a professional illustrator.
Main modules:
Advanced Illustration Practice Part 1
Advanced Illustration Practice Part 2
L6 Graphic Design and Illustration Undergraduate Dissertation
Conditions of registration
Applicants who have been admitted may register by submitting the following documents:
Copy of RG and CPF (or Passport / RNE for international students)
Copy of the High School Record with GDAE number or equivalent
Copy of Proof of Residence (with zip code)
1 Photo 3x4 (or digital file in JPG format, proportional 3x4)
Signing of the EBAC Educational Service Agreement
Certificate of Proficiency in the Official English Language *
* Valid official certificates: IELTS Academic 6.0 or higher, FCE level B2 overall band B or higher, CAE overall band 180 or higher or TOEFL iBT higher than 65.
Last updated Mar 2020
About the School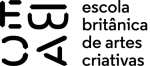 A Escola Britânica de Artes Criativas (EBAC) é um centro de ensino inovador que oferece cursos de disciplinas criativas, com padrão de qualidade mundial. A EBAC tem parcerias com a University of Hertf ... Read More
A Escola Britânica de Artes Criativas (EBAC) é um centro de ensino inovador que oferece cursos de disciplinas criativas, com padrão de qualidade mundial. A EBAC tem parcerias com a University of Hertfordshire (Grã-Bretanha) e o consórcio de escolas de Moscou, formado pelas instituições British Higher School of Art and Design, Moscow Architecture School MARCH, Moscow Film School e Scream School of Computer Graphics.
Read less