BA (Hons) Human Resource Management & Psychology (Arden University)
Home ›
BA ›
BA (Hons) Human Resource Management & Psychology (Arden University)
Program Description
Course Essentials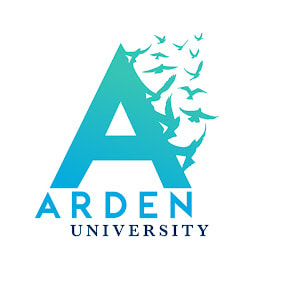 Are you interested in the role psychology plays in business? Do you want a career in human resources?
Learning how to empower people in the workplace requires an understanding of both of these subjects, and Arden University's BA (Hons) Human Resource Management & Psychology course covers both.
This blended learning degree teaches how a business achieves success by putting people at the heart of what they do. This combination of skills and knowledge are increasingly valuable, as the majority of people now spend most of their lives working within organisations and businesses.
This course covers the English legal system, contract law, social and developmental Psychology via our state-of-the-art Blended Learning model. Spend quality time in small class settings with your tutor twice a week, and study independently online during the week at times that suit you.
When can I study?
Requiring 8 hours of classes a week at your chosen UK study centre, courses are scheduled as follows:
Weekdays*: 2 days per week, 4 hours per day (either 9.00–13.00 or 13.30-17.30)
Evenings**: 2 evenings per week 17.30–21.30
Weekends**: Saturdays
In addition to the 8 hours of face-to-face teaching each week, you will have an additional 12 hours of online tuition and 13.5 hours of recommended self-guided study time. This is perfect if you want more guided learning, but need the flexibility to study around work, family or other commitments.
*Hours will be allocated by Arden
**Subject to numbers
Course Details and Modules
The fields of Human Resource Management and Psychology are like two sides of the same coin. One looks at the behaviour of people at an individual level, the other at an organisational level.
With Arden University you will be able to explore fascinating topics such as how HR can contribute to an organisation's success, understand patterns of behaviour in people, and how to navigate English employment and contract law as you study your blended degree.
We make sure you get the chance to apply what you learn to a variety of real-life situations that can add real value to your career.
Modules
Level 4
Effective Interdisciplinary Study
English Legal System
Contract Law
Understanding the Business Environment
Introduction to Social & Developmental Psychology
Introduction to Bio & Cognitive Psychology
Study skills
During the first 6 weeks of year 1 (Block 1) you will also attend 4 study skills workshops, providing advice and guidance to help you achieve university success. Sessions may include Reading & Note-Taking, iLearn Online Library, Referencing & Plagiarism and Approaching Assignments. This will bring your weekly class time up to 9.5 house a week for Block 1. The following study blocks will be the usual 8 hours classroom time (+online tuition and self-guided study time).
Level 5
Research Ethics in Action
Personality and Intelligence
Social Psychology
Planning HR
Managing Across Cultures
Managing Change in Organisations
Level 6
Research Planning and Project
Occupational Psychology
Employment Law
Strategic Issues in HRM
Cross-Cultural Psychology
Please note that the modules listed are indicative and may be subject to change.
Entry Requirements
Our Human Resource Management and Psychology Degree has standard entry requirements. To be eligible to study this blended course with Arden University you must have either:
Two subjects at GCE A-Level or equivalent, plus passes at grade C or above in three subjects at GCSE level or equivalent; OR
Completed a recognised Access Programme or equivalent
For students whose prior learning was not taught in English, you must have IELTS 6.0 or equivalent (no less than 5.5 in any element).
If you have work experience
We are happy to consider an application from you if you can show us you have the motivation to study this online programme.
We'll ask you for a personal statement that demonstrates your ability to study the course. We'll also ask you for references and evidence of relevant work experience.
Career Prospects
This Arden blended degree meets the need every business has for HR and people management. You can pursue a career in the business field, however, this Degree could also lead to further study in Human Resource Management and Psychology, such as Arden's MA Human Resource Management or MSc Psychology (BPS) Postgraduate programmes.
If you don't want to go down the postgraduate route, not to worry. Understanding the Psychology of people will be valuable in every organisation and the key skills that you will develop are of huge value to employers in many different roles.
The skills you could put on your CV include:
The ability to research and present information to various audiences
Analysis and evaluation of data
Effective written and verbal communication
Proven ability to present findings in a range of formats including essays, presentations, reports and online forums
The ability to work independently and within a team
Study Centres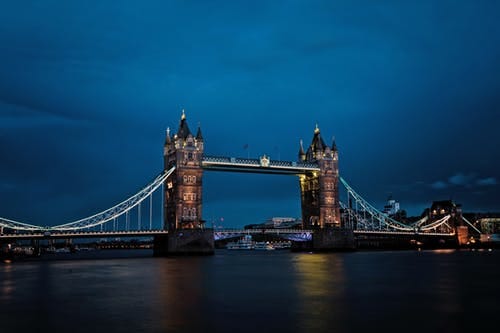 What study centres are available at Arden University?
Our Blended Learning courses are available at study centres throughout the UK and include:
Tower Hill, London
Ealing, London
Holborn, London
City Centre, Birmingham
City Centre, Manchester
Studying via Blended Learning with Arden
Arden University students who study with our Blended Learning method get the benefits of both face-to-face and online learning. Combine the structure and personal tuition of the classroom with the rich resources and innovative materials of online learning. An ideal solution for students who want the routine of an on-site Undergraduate Degree, without the full-time campus commitment.
What can I expect from this Blended Learning course?
You will spend 2 days a week at your chosen study centre
These 4-hour classes will be led by your module tutor
During these sessions, you will be encouraged to debate, discuss and ask questions to develop your understanding and acquire key skills
As it implements online learning, you can access materials and resources online 24/7
The online content includes tutorials, lessons, exercises, study support and chat forums which make up the recommended 25.5 weekly self-guided study hours
All your coursework and assignments are uploaded to a secure online zone for marking
You can contact your tutor via email or the support team via email or phone
Arden's Blending Learning model is a modern, engaging way to learn that lets you balance learning with the other priorities in your life.
What facilities are available at Arden study centres?
Our modern study centres are full of helpful, engaging tutors and staff and offer access to the technology and services you need to support your studies.
Outside of your classes, you can expect access to things like:
Computers and IT equipment
Internet
Printing facilities
Individual and group study space
Last updated Oct 2020
About the School
Ulearn has partnered with over 100 Universities in UK, USA and Canada. The Ulearn Universe includes prestigious Universities across the UK, offering hundreds of courses, including the most sought afte ... Read More
Ulearn has partnered with over 100 Universities in UK, USA and Canada. The Ulearn Universe includes prestigious Universities across the UK, offering hundreds of courses, including the most sought after, career-focused courses, panning through the most popular domains.
Read less
Halifax ,
Birmingham ,
London Borough of Ealing ,
Manchester ,
Dundee ,
Royal Borough of Greenwich ,
Gillingham ,
Court Yard ,
Birmingham ,
Twickenham ,
Leicester ,
Coventry
+ 11 More
Less