BSc (Hons) Hospitality Business Management
Home ›
BA ›
BSc (Hons) Hospitality Business Management
Program Description
Course details
The UK hospitality industry is thriving, with a growing demand for highly knowledgeable graduates to fulfil management functions across the sector. We will help you to be innovative and forward thinking, to manage complex businesses effectively and to develop these businesses by thinking strategically. You will develop your project management skills devising, developing and successfully implementing an array of hospitality events guided by industry.
Our philosophy is to inspire future hospitality leaders, like you, to transform practice, think critically and have the confidence to implement your innovative ideas. Our team are passionate about hospitality, and they will provide you with the knowledge and skills to make effective business decisions. There will also be opportunities to put theory into practice and see hospitality in action, with visits to local industry and the chance to work on live projects. These may include devising social media communication plans for restaurateurs, designing and developing an exceptional guest welcome or creating a strategy for hoteliers and bars based on data and market insights on the latest trends in the sector– this year that included: catering to millennials, an increased emphasis on health and wellbeing, sustainability and a need for seamless technology.
You could gain a year's industry experience and boost your employability skills by choosing the sandwich option on this course. We are proud of our record of helping graduates find their ideal job - many meet their future employers for the first time through this course.

If you have studied for an HND or foundation degree, we also offer this course as a top-up. If you select this option, you will study the year three modules listed below.
If you choose to study our sandwich option – a year of paid employment in industry – you will spend your third year working in the hospitality industry, gaining the practical skills you need to be a successful leader in the sector. Students who choose the sandwich route find it helps with both their studies and getting a job after graduation. It can build your confidence, contacts, and of course your CV. Leeds Beckett advertise lots of placement opportunities and provide support in helping you find the right placement for you. Our placement students have worked at companies both at home and abroad including the Radisson Blu here in Leeds and La Gorce Country Club in Miami.
Research Excellence Framework 2014
Research Excellence Framework 2014: 59% of our research submitted was assessed as world leading or internationally excellent.
Course Benefits
Using Leeds as a case study, you will experience the full range of hospitality offerings including restaurants, hotels, coffee shops, pubs and more. We can help you find vacancies or opportunities, or pursue any of your special interests for your work placement during your third year.

Regular guest speakers will give you a broad view of the industry and provide networking opportunities. There are a number of field trips - some will be module related and others are for the purpose of personal or team development skills.

There is an opportunity to negotiate your own assessments, tailor the course to your own interests and goals, and undertake on-going training throughout your course in specific industry interests and qualifications.

The foundation of this course is based on the view that hospitality is, by definition, international so our graduates have gone on to work all over the world - Canada, Africa, Australia, Hong Kong are just a few of the places they have been successful. If you take a gap year after study you can utilise your skills in well-paid roles around the world to finance your travels.
This course is accredited by the Institute of Hospitality. Speaking about the accreditation, Dr Peter Robinson, Head of the Centre for Tourism & Hospitality Management, said: "We are delighted to have our courses accredited by the Institute of Hospitality. This recognition reflects our commitment to inspiring and educating the future leaders in the hospitality sector. Working with the Institute, we will instil a desire for lifelong learning and professionalism for the global community of hospitality, leisure and tourism students and industry practitioners."
Entry requirements
UCAS Tariff Points: 96 points required. (Minimum 64 from two A Levels or equivalent, excluding General Studies).
If you're applying via UCAS, find out more about how your qualifications fit into the UCAS tariff.
GCSES:
GCSE English Language and Maths at Grade C or above (Grade 4 for those sitting their GCSE from 2017 onwards) or equivalent. Key Skills Level 2, Functional Skills Level 2 and the Certificate in Adult Literacy/Numeracy are accepted in place of GCSEs.
ACCESS TO HE DIPLOMA:
Pass overall with a minimum of 96 UCAS tariff points.
SCOTTISH AWARDS:
Minimum of 5 subjects at Grade B at Higher Level.
IRISH LEAVING CERTIFICATE:
Minimum of 5 subjects at Grade C1 or above at Higher Level of which at least 3 must be at B2.
LEVEL 6 ENTRY:
Applicants should have a HND, Foundation degree or equivalent award in the cognate subject of Hospitality Management.
SELECTION CRITERIA:
We may use selection criteria based on your personal attributes; experience and/or commitment to the area of study. This information will be derived from your personal statement and reference and will only be used if you have met the general entry requirements.
INTERNATIONAL BACCALAUREATE
24 Points
IELTS:
IELTS 6.0 with no skills below 5.5, or an equivalent qualification. The University provides excellent support for any applicant who may be required to undertake additional English language courses.
OUR COMMITMENT TO HELP EVERY STUDENT SUCCEED:
Leeds Beckett University is committed to ensuring that every student with the potential to succeed at our University is able to do so regardless of their background. For this reason we operate a contextual admissions policy, which means we take into account a range of additional factors when we assess a student's application. Applicants who meet at least one of our contextual admissions criteria will be offered a place on this course with lower (predicted or achieved) UCAS Tariff Points than our published tariff (above).
Our contextual admissions criteria are:
Home postcode is in an area where few people go to University (POLAR4 quintile 1 or 2 area. This can be checked on the Office for Students website)
Declared disability on the UCAS application form (or direct application for part time applicants)
Over the age of 21 on the 1st of September before the course starts
Declared as a care leaver on the UCAS application form (or direct application for part time applicants)
OUR PLACE AS AN ANCHOR INSTITUTION:
Leeds Beckett University is in the top 10 universities nationwide for being representative of our local community. To further strengthen our position as a key provider of education and training for West Yorkshire we apply an Anchor Institution Policy in our admissions process. Students who apply to us from any of the five Local Authority areas in West Yorkshire (BD, HD, HX, LS, WF) will be offered a place on this course with lower (predicted or achieved) UCAS Tariff Points.
Mature Applicants
Our University welcomes applications from mature applicants who demonstrate academic potential. All students will be considered through the contextual admissions policy described above. If you do not meet the requirements through the contextual admissions policy, we may still be able to make you an offer if you have recent relevant work experience through our 'Recognition of Prior Learning' policy. Please ensure that you list both your qualifications and any relevant work experience in your application so that we can consider you under both schemes where applicable.
All applicants to our University are required to meet our standard English language requirement of GCSE grade C or equivalent, for example we accept some Functional Skills Tests.
Job Prospects
You will have the skills to take advantage of a host of job opportunities at all levels across a variety of sectors, including graduate programmes with national and international organisations. You will have the transferable skills needed to enter the service industry, or you could use your knowledge and confidence to start your own business.
Operations Manager
Customer Service Manager
Hotel Manager
Food and Beverage Manager
Careers Advice
Our dedicated Jobs and Careers team offers expert advice and a host of resources to help you choose and gain employment. Whether you're in your first or final year, you can speak to members of staff from our Careers Office who can offer you advice from writing a CV to searching for jobs.
Fees & funding
UK & EU
The tuition fee for the year for students is £9250. The amount you will pay may increase each year to take into account the effects of inflation.
International
The tuition fee for the year for students is £12000. The amount you will pay is fixed at this level for each year of your course.
Facilities
Library and online resources
Our Library is open 24 hours a day, seven days a week, every day of the year, providing you with access to specialist books and journals, learning spaces, computers, multimedia facilities and media equipment hire. Tens of thousands of our Library's digital resources, including ebooks, ejournals and databases, can be accessed online at a time and place to suit you.
Headingley Campus
Our historic Headingley Campus is set in 100 acres of parkland with easy access to Leeds city centre.
Gym and Sports Facilities
Keeping fit is easy at Leeds Beckett - our fitness suites are easy to get to, kitted out with all the latest technology and available to all sports members.
Last updated Sep 2020
About the School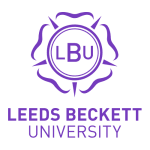 Studying at Leeds Beckett University you will be in the centre of an exhilarating community and be part of a social and economic environment that is shaping the city of Leeds for the future.
Studying at Leeds Beckett University you will be in the centre of an exhilarating community and be part of a social and economic environment that is shaping the city of Leeds for the future.
Read less