Read more about this program on the school's website
Program Description
NUA's response to Covid-19
The health and wellbeing of students and staff is the university's priority. In line with government advice about social distancing, NUA moved to online teaching on Monday, March 23 with the aim to help all students complete the academic year. Find out more about the university's response to Covid-19 here.
NUA is supporting efforts to fight the coronavirus by making protective clothing for health workers.
Currently, the university is planning for students starting in September 2020 to be able to join us on campus and will be following guidance from the government.
Overview
Benefitting from close links with industry in a city that's home to a thriving culture of design innovation, recent graduates of our undergraduate graphic design course have found full-time employment in leading design studios, working in branding, advertising, editorial and packaging design, marketing strategy and cross-platform advertising.
Your graphic design skills
A strong emphasis on commerciality throughout the degree will see you generating ideas and high-quality products for visual identity packages such as product packaging, websites and cross-platform advertising campaigns.
Briefs are designed to inspire you to generate original, innovative and – crucially – effective design solutions. You'll learn how to question a brief using research techniques that will help you understand the client, their target market and the influences affecting both.
Your graphic design future
You'll be taught by passionate and experienced tutors who have worked in some of the best design agencies in the UK. Their dedication to helping you bring your projects to life will give you the confidence and knowledge to follow your passions and choose a path that fits with your academic and career goals.
Their reputation for nurturing talent, coupled with our strong reputation in the industry, means that leading design groups and agencies including Carter Wong, Turner Duckworth, Brandhouse, Design Bridge, Pearlfisher, Lewis Moberly, BrandOpus, JKR, Ziggurat and Bloom actively seek to recruit graduates from this course.
Graduates work in a broad range of careers including:
Graphic Designer
Packaging Designer
Creative Director
Branding Designer
Editorial Designer
Brand Strategist
Copywriter
Marketing Creative
Photographer
Website/App Designer
Printmaker/Printer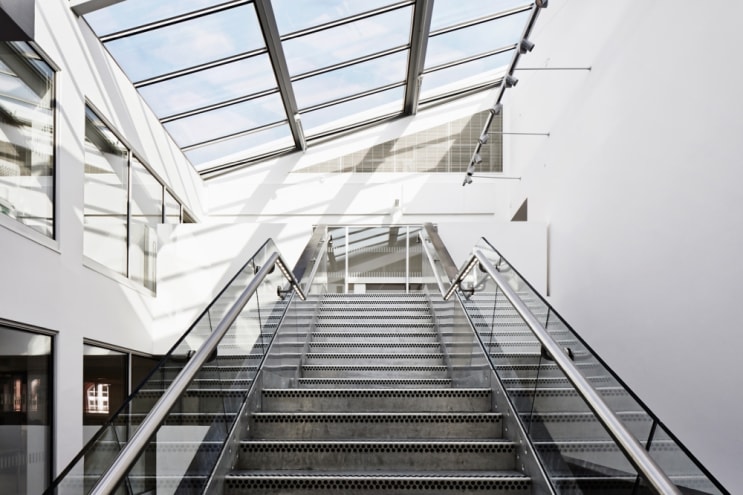 Course content
Year 1
Develop skills in typography, printing, layout, photography, design research, idea generation, visual narrative and storytelling
Learn technical skills in various design-related digital media such as InDesign, Photoshop and Illustrator
Explore print, paper, material, format and hand-craft/making skills
Develop your ability to design solutions for presenting complex data and information through editorial design and infographics
Year 2
Work on visual identity, packaging design, advertising and promotion, design for digital platforms and editorial design
Work on projects set by external bodies such as industry employers, live clients and competition briefs
Pitch your work to leading industry professionals
Collaborate with second-year students from another course at NUA on interdisciplinary projects
Year 3
Construct a professional portfolio of work
Undertake projects including competition briefs and other professionally-focused projects
Enhance creative thinking, idea generation and problem-solving; alongside core skills in typography, image use and production
Complete a Research Report that provides broad contextualisation to your practice
Entry Requirements
Typical UK offers
A / AS Levels – GCE
GCE A/AS Levels 3 A-level qualifications at grades BBB, at least one of which must be in an art, design or media related subject. Where candidates are not taking 3 A-levels, NUA will consider combinations of A-level/AS-level and other Level 3 qualifications.
BTEC Extended Diploma (QCF or RQF)
Distinction, Merit, Merit in an art, design or media related subject
BTEC Diploma (QCF or RQF)
Distinction*, Distinction* in an art, design or media related subject
UAL Extended Diploma
Merit
UAL Level 3 Foundation Diploma in Art and Design
Merit
UAL Level 4 Foundation Diploma in Art and Design
Pass
Foundation Diploma in Art and Design
Merit
Access to Higher Education Diploma (Art and Design)
Pass
International Baccalaureate Diploma
A minimum of 32 points
NUA welcomes applicants of all ages from all backgrounds. Your application will be primarily assessed through interview and portfolio review so even if you have no formal qualifications or do not meet our typical offers it can still be worth applying.
If you are studying at the time of your application and your interview is successful, it is likely that you will receive a conditional offer.
If the qualification that you are studying is not shown, do not worry as we are able to accept other pre-entry qualifications as well as combinations of different qualifications. Please do contact our Student Recruitment Team if you have any queries.
International applications
We accept qualifications from all over the world, to find our entry requirements from a specific country, please check our dedicated international pages.
Most international students are required to hold an English language qualification. Applicants are required to have a minimum UKVI approved IELTS exam score of 6.0 overall, with a minimum of 5.5 in each section. Equivalent English language qualifications are acceptable such as, IB English language syllabus A or B/English Literature (Grade 4).
You can email us on international@nua.ac.uk if you'd like to discuss your application individually.
Last updated May 2020
About the School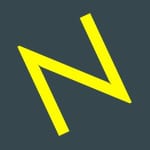 Norwich University of the Arts (NUA) has established itself in arts, design and media education for over 170 years. But while our history can be traced back to 1845, our outlook is forward-thinking.
Norwich University of the Arts (NUA) has established itself in arts, design and media education for over 170 years. But while our history can be traced back to 1845, our outlook is forward-thinking.
Read less