Program Description
«The Graphic Designer experiences, perceives, analyses, organizes, symbolizes and synthesizes» - Paul Rand, 1985
Visual communication shapes how we experience the world. The BA(Hons) Graphic Design course reflects the range of possibilities designers employ in print and screen based media and considers how visual communication works in the context of cultural, technological and social change. Students are encouraged to explore and express their ideas through an understanding of visual perception, image making, typography, narrative and motion.
They will also explore fundamental elements of art and design such as creative image making, colour, spatial awareness, composition and concept development. They are able to innovate and be original, bringing individuality to their work. Creative and out of the box thinking is applied as part of the philosophy of our programme of study. They can expect to have a career as a graphic or web and new media designer in a
Design studio, or freelance, in consultancy and branding, typographic design

Publishing, web design, persuasive design, corporate identity, packaging design,

Interactive media and the media industries;
They may also continue to postgraduate study.
Appropriate working area is provided for students on the course in order to establish a working cross-disciplinary design community as well as encouraging personal development. As they grow in confidence and ability, they produce work to a professional standard in areas such as packaging, brand, and publicity, visual identity, editorial, publishing and advertising.
Entry Requirements
Diploma and transcript from high school

Evidence of student's ability in English language (IELTS 6.0 or its equivalent). If previous education was in English, there is no need of any test, just a certificate where this is confirmed

Portfolio

Passport

AAS Application form
Course at a glance
Year 1
Introduction to Visual Communication

Design Theory 1

Visual Communication and Design Principles

Motion Graphics 1
Year 2
Beyond Desktop Publishing

Design Theory 2

Contemporary Graphic Communication

Motion Graphics 2

Web and Mobile app Design
Year 3
Design Research Project

Graphic Design and Professional Practice

Design – Final Major Project

Important Dates and Information
Duration: 36 months (3 years)
Educational Form: taught
Education Variants: fulltime
Language: English
Application Deadline: 20th

December 2019

Classes Start Date:

27

th January 2020
Award Body: University of Sunderland - UK
British Degree: Bachelor of Arts with Honour
Last updated July 2019
About the School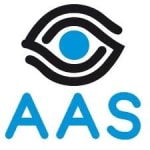 AAS was established in 1990 and today is one of the biggest colleges in Thessloniki. It is well-known for its high standard education in Art & Design Studies.
AAS was established in 1990 and today is one of the biggest colleges in Thessloniki. It is well-known for its high standard education in Art & Design Studies.
Read less