Read more about this program on the school's website
Program Description
Overview
With very strong links to leading industry practitioners, our undergraduate graphic communication course embraces new and emerging technologies as potential tools to solve complex visual communication challenges.
Many of our students go on to produce award-winning work. Recent graduates have found full-time employment in leading design studios working in branding, advertising, digital, motion and cross-platform advertising.
Your graphic communication skills
Your love of finding original and exciting ways to communicate complex ideas and concepts through design and visual languages will underpin your studies. From posters and journals to apps and websites, the way people receive and consume information changes constantly as new technologies emerge. Your curiosity will feed and shape your work as you push boundaries and challenge received wisdom.
Our large open plan studio environment is ideal for collaborative and individual project work and you'll be encouraged to solve real-world problems with great ideas. You are as likely to be designing an app or website, making a film or piece of motion typography as you are to be designing a printed poster or journal.
Your graphic communication future
As you evolve your craft you'll get to meet leading practitioners from the creative industries and work on commercial briefs, preparing you for a successful career as you compile a portfolio of work that reflects your specific design interests.
Graduates work in a broad range of careers including:
Graphic Designer
Digital Designer
Website Designer
App Designer
Branding Designer
Advertising Creative
Promotions Designer
Brand Strategist
Copywriter
Printmaker/Printer
Filmmaker/Animator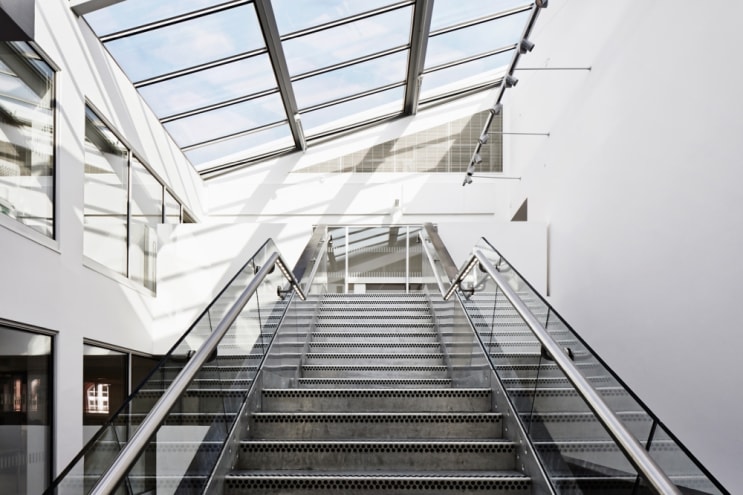 Course content
Year 1
Develop skills in typography, printing, layout, photography, design research, idea generation, visual narrative and storytelling
Learn technical skills in various design-related digital media such as InDesign, Photoshop and Illustrator
Explore print, paper, material, format and hand-craft/making skills
Develop your ability to design solutions for presenting complex data and information through editorial design and infographics
Year 2
Focus on branding and identity, advertising and promotion, digital/screen design, app design, film and animation, corporate communications, infographics, design within the environment and large-scale graphics (supergraphics), exhibition design and experience design
Explore printed and digital formats, including books, journals and magazines, brochures and reports, as well as websites, apps, user interface design and user experience design
Collaborate with others in a competitive presentation and/or pitch environment, and across courses with other NUA students
Year 3
Create a professional portfolio of work
Explore new territories for graphic design, including new and traditional media
Advance your core skills in 2D and 3D design, specifically in typography, layout, image usage and editing, print/physical and screen-based digital technologies
Take part in projects, including competition briefs and other professionally-focused projects
Complete a Research Report that provides broad contextualisation to your practice
Entry Requirements
Typical UK offers
A / AS Levels – GCE
GCE A/AS Levels 3 A-level qualifications at grades BBB, at least one of which must be in an art, design or media related subject. Where candidates are not taking 3 A-levels, NUA will consider combinations of A-level/AS-level and other Level 3 qualifications.
BTEC Extended Diploma (QCF or RQF)
Distinction, Merit, Merit in an art, design or media related subject
BTEC Diploma (QCF or RQF)
Distinction*, Distinction* in an art, design or media related subject
UAL Extended DiplomaMerit
UAL Level 3 Foundation Diploma in Art and Design
Merit
UAL Level 4 Foundation Diploma in Art and Design
Pass
Foundation Diploma in Art and Design
Merit
Access to Higher Education Diploma (Art and Design)
Pass
International Baccalaureate Diploma
A minimum of 32 points
NUA welcomes applicants of all ages from all backgrounds. Your application will be primarily assessed through interview and portfolio review so even if you have no formal qualifications or do not meet our typical offers it can still be worth applying.
If you are studying at the time of your application and your interview is successful, it is likely that you will receive a conditional offer.
If the qualification that you are studying is not shown, do not worry as we are able to accept other pre-entry qualifications as well as combinations of different qualifications. Please do contact our Student Recruitment Team if you have any queries.
International applications
We accept qualifications from all over the world, to find our entry requirements from a specific country, please check our dedicated international pages.
Most international students are required to hold an English language qualification. Applicants are required to have a minimum UKVI approved IELTS exam score of 6.0 overall, with a minimum of 5.5 in each section. Equivalent English language qualifications are acceptable such as, IB English language syllabus A or B/English Literature (Grade 4).
You can email us on international@nua.ac.uk if you'd like to discuss your application individually.
Last updated Aug 2020
About the School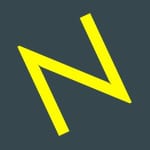 Norwich University of the Arts (NUA) has established itself in arts, design and media education for over 170 years. But while our history can be traced back to 1845, our outlook is forward-thinking.
Norwich University of the Arts (NUA) has established itself in arts, design and media education for over 170 years. But while our history can be traced back to 1845, our outlook is forward-thinking.
Read less