BA (Hons) Games Art and Design
Home ›
BA ›
BA (Hons) Games Art and Design
Read more about this program on the school's website
Program Description
NUA's response to Covid-19
The health and wellbeing of students and staff is the university's priority. In line with government advice about social distancing, NUA moved to online teaching on Monday, March 23 with the aim to help all students complete the academic year. Find out more about the university's response to Covid-19 here.
NUA is supporting efforts to fight the coronavirus by making protective clothing for health workers.
Currently, the university is planning for students starting in September 2020 to be able to join us on campus and will be following guidance from the government.
Overview
Recent graduates include three BAFTA-winning games designers, the V&A's first Games Designer in Residence, six teams of Dare to Be Digital finalists and employees at Sony Interactive Entertainment Europe, Foundry 42, Rebellion, Crytek, Ubisoft, Rockstar Games and many more.
Your games art and design skills
From the very start of our undergraduate games art and design course, you'll develop your art and design skills for application across a range of games industry careers. Using 2D and 3D content creation software, you'll create images and game prototypes for a range of platforms, including console, web, mobile, computer and alternate reality.
Initially, the focus isn't on a single platform or aptitude, but on developing a strong set of core skills. You'll then have the option to specialise in one of three areas: Concept Art (characters, environments and props), Asset Production and Indie Development.
Your games art and design future
While this is not a coding course, you'll learn to harness computational logic to realise interactivity in the creation of game prototypes. You'll learn how to approach design and content creation with a focus on originality, supported by research into historical, cultural and broader creative influences – helping you become a well-rounded and inventive designer.
You'll also have the opportunity to attend professional networking events throughout your degree, including EGX, Ukie Conference, Develop Brighton and Norwich Gaming Festival.
Graduates work in a broad range of careers including:
Games Designer
Concept Artist
2D Artist
3D Artist
Animator
Lead Artist
Level Editor
Project Manager
Producer
Community Manager
Creative Director
External Producer
QA Tester
Sales Manager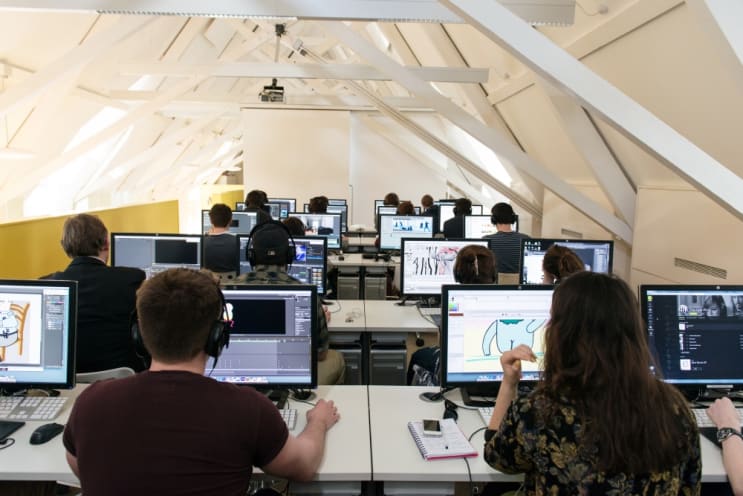 Course content
Year 1
Learn industry-standard software to design characters, game assets and game prototypes
Develop observation and drawing skills
Generate concept art, emphasising an iterative design process, lighting, composition, colour, texture, narrative, mood and intent
Engage with industry experts and events
Build research skills to support idea development and games studies
Examine interactivity and player engagement
Take part in projects in the three areas of specialism offered on the course: Concept Art, Asset Production and Indie Development
Year 2
Focus on your choice of games art specialism for the rest of the course
Attend lectures and workshops on anatomy
Experience industry-set 'Art Tests' across each of the subject specialisms
Work collaboratively to create game prototypes
Conduct work-related learning through live briefs, simulated projects and collaborations with external organisations
Participate in a range of internal and external 'Game Jams'
Year 3
Work individually or in groups on a number of projects that realise work to a professional standard
Develop a body of work to create a professional online portfolio
Create, rehearse, and pitch your ideas to a range of professional audiences
Refine research skills and continue games studies toward a complete understanding of the production pipelines
Complete a Research Report that provides broad contextualisation to your practice
Entry Requirements
Typical UK offers
A / AS Levels – GCE
GCE A/AS Levels 3 A-level qualifications at grades BBB, at least one of which must be in an art, design or media related subject. Where candidates are not taking 3 A-levels, NUA will consider combinations of A-level/AS-level and other Level 3 qualifications.
BTEC Extended Diploma (QCF or RQF)
Distinction, Merit, Merit in an art, design or media related subject
BTEC Diploma (QCF or RQF)
Distinction*, Distinction* in an art, design or media related subject
UAL Extended Diploma
Merit
UAL Level 3 Foundation Diploma in Art and Design
Merit
UAL Level 4 Foundation Diploma in Art and Design
Pass
Foundation Diploma in Art and Design
Merit
Access to Higher Education Diploma (Art and Design)
Pass
International Baccalaureate Diploma
A minimum of 32 points
NUA welcomes applicants of all ages from all backgrounds. Your application will be primarily assessed through interview and portfolio review so even if you have no formal qualifications or do not meet our typical offers it can still be worth applying.
If you are studying at the time of your application and your interview is successful, it is likely that you will receive a conditional offer.
If the qualification that you are studying is not shown, do not worry as we are able to accept other pre-entry qualifications as well as combinations of different qualifications. Please do contact our Student Recruitment Team if you have any queries.
International applications
We accept qualifications from all over the world, to find our entry requirements from a specific country, please check our dedicated international pages.
Most international students are required to hold an English language qualification. Applicants are required to have a minimum UKVI approved IELTS exam score of 6.0 overall, with a minimum of 5.5 in each section. Equivalent English language qualifications are acceptable such as, IB English language syllabus A or B/English Literature (Grade 4).
You can email us on international@nua.ac.uk if you'd like to discuss your application individually.
Last updated May 2020
About the School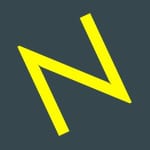 Norwich University of the Arts (NUA) has established itself in arts, design and media education for over 170 years. But while our history can be traced back to 1845, our outlook is forward-thinking.
Norwich University of the Arts (NUA) has established itself in arts, design and media education for over 170 years. But while our history can be traced back to 1845, our outlook is forward-thinking.
Read less